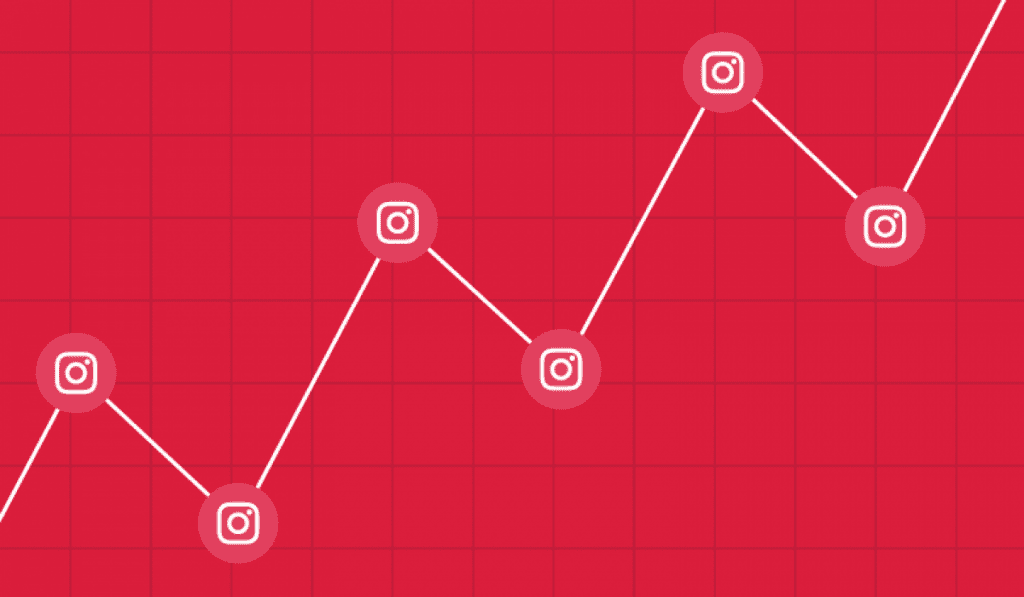 The performance of an Instagram campaign can't be tracked without a good tool. Instagram analytics tools help marketers measure a campaign's performance to analyze untapped and unordered Instagram profile data. Such tools let marketers and content creators collect the data and visualize it to find ways to improve performance.
1. Instagram Insights
As the name implies, Instagram insights is the in-built analytics provided by Instagram itself. Though it offers basic insights and overviews, it's enough if you want to have a quick look at how your Instagram content is performing.
The tool lets users get to know the impressions and engagements on your Instagram posts. Moreover, content creators can also measure the performance of their posts using several metrics with some limitations. This way they can compare posts to find the best performing and worst performing posts.
By using the tool, you can measure several performance metrics including reach, engagement, likes, profile visits, comments, etc. Instagram Insights also provides some basic info on audience demographics. The tool is free to use.
2. Brandwatch Consumer Research
Brandwatch Consumer Research is more than an Analytics tool. Instead, it's a social listening platform that proactively acts as an Instagram insight tool. By using this amazing tool, you can get insights about multiple metrics such as specific hashtags, owned business accounts, and non-owned business accounts. The tool lets you track posts and associated hashtags, new trends, and important influencers.
If you're running a business, you can use this tool to analyze your competitor's strengths and weaknesses. The help tells a lot about what your competitors are doing better than you.
3. Quintly
Quintly comes packed with a unified and centralized dashboard comprising all the social networks in one place. The interface is highly customizable so that you can track those metrics that you think are important to your business needs.
Instagram analytics is an important component of the tool that lets brands understand how their profiles are being viewed and interacted with by their followers. The tool provides detailed follower statistics about Instagram content and interactions.
Besides Instagram, the tool also covers social media platforms such as Facebook, Twitter, Google+, LinkedIn, and YouTube. The tool comes with a 14- day free trial. You can buy paid plans starting from €129/month.
4. Socialbakers
Socialbakers comes with a free Instagram analytics tool. You can create your dashboards, and while there are lots of areas to look at, the period is fairly restricted with the free version. The dashboard provides you detailed insights about the top posts, most used hashtags, and tagged accounts. It also gives insights into the number of posts and followers including impressions, reaches, and interactions too.
The USP of the platform is that it allows marketers to create their dashboards and get access to a highly convenient and easy-to-use user interface. Though the tool doesn't offer very advanced features and functions, it's quite a tightly packed tool for top-level insight and analysis.
5. Squarelovin
Squarelovin is another feature-packed yet free Instagram analytics platform. The tool shows deeper insights into recent posts and monthly analyses. It offers a comprehensive history of your posts that are further broken down into year, month, day, and hour format. The tool has tabs showing details about.
Some tabs show engagement with your Instagram content. An optimization tab is there that displays your average and top posts and the right time to post the content for your audience. The tool offers a centralized dashboard that lets you manage your Instagram account right from the dashboard.
6. Union Metrics
Union Metrics is our next Instagram analytics application that generates reports covering the last month. The tool comes in both free and paid versions. The report it generates covers a range of things quite appropriately.
The tool lets you pick a few metrics and posts to get their insights to compare them with your average performance. The report delivers refreshes every 24 hours so that you check your posts' average performance.
The report also indicates the number of people who have interacted with your profile.
7. Iconosquare
This analytics platform comes with a 14-day free trial with a slew of interesting and innovative features. The tool lets users access the overview of the activities done in the last seven days. The platform consists of a content tab that displays metrics like distribution, density, tag, filter usage, and geolocation.
Another tab 'engagement' shows other options such as growth history and the source of engagement. There is an 'optimization' tab that offers information on posting times, average media lifespan, and tag impact.
The tool offers a feature that allows users to create a stunning profile cover from their photos. Tool's free audit feature provides insights into how to improve your Instagram account.

Tarun Gupta, CEO of Brainpulse Technologies, is a prolific author and digital marketing specialist. His insightful writings span SEO, content marketing, social media strategy, and email campaigns, offering invaluable expertise to businesses worldwide. Tarun's contributions continue to shape the digital marketing landscape, guiding success in multiple niches.
---