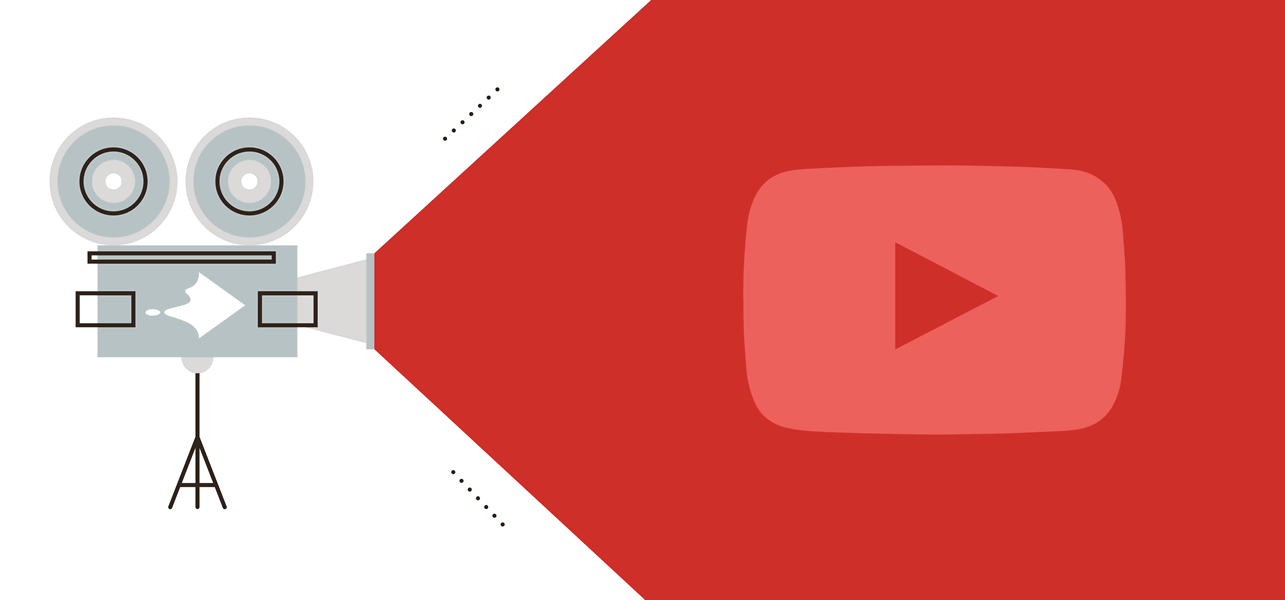 Your social media marketing campaign can't bring the exposure if it doesn't focus on YouTube. YouTube is the second largest search engine in the world after Google. Statistics says that 100 hours of videos are uploaded every minute on YouTube, and the website receives over 5 billion views on a daily basis. The article covers 14 YouTube Video Optimization Best Practices for marketers that are required to give their product videos top ranking in search rankings.
This is the reason why businesses and Enterprise of all size and capacity strive to utilize this platform for getting more target audience. YouTube optimization is the only way to promote videos among your target audience.
YouTube Video Optimization Best Practices
If you want to optimize your videos for rankings and visibility, you need to consider a few important things. Unlike optimizing websites for Google, YouTube doesn't serve weightage to off-page elements, say links, for ranking within its search results. Mostly the off-page elements like title, description and video tags help you achieve impressive position in the YouTube search rankings.
1. Channel Keyword And Targeted Country:
Once created, optimize your channel with appropriate keywords. It will help channel rank higher in YouTube search. Be careful while searching the keywords as they should be related to your business and must have good search volume. Use Google AdWords keyword planner tool for search volume data. Be sure to select the targeted country you want to rank in.
2. Channel Description And Links:
This is another way of improving your chances of getting good rank. Place branded and keyword-targeted content in the description section of your YouTube channel. You should include enough and relevant content in description field to increase opportunity. You should also include links to your website and social profiles to help users easily navigate to your website.
3. Channel Homepage:
Your channel home page acts the primary interface for your channel. To make it user-centric, you can utilize YouTube's featured video feature. Using this feature, you can highlight a specific video to play automatically when someone visits the channel homepage. Featuring your specific videos on channel's homepage will help boost engagement and enable you publish your specific information about your business. Highlighting video playlists on the homepage also helps users discover the different video content that you have uploaded.
4. Thumbnail Optimization and Annotations
Optimizing custom thumbnail and annotations feature help increase video CTR, views and shares for your YouTube Video. YouTube allows to upload a high quality custom thumbnail for each video. The thumbnail should be visually compelling to help get your video more clicks and views. Another key YouTube video optimization practice. With annotations, you can highlight text in a video. The text may be additional video notes, calls to action and links to other related videos.
5. Branding:
Though, branding supposedly doesn't have direct impact on video rankings, it does help increase brand authority and engagement. Improved engaged can lead to more subscribers, shares and views. YouTube's watermark feature that allows you to brand watermark all your videos.
6. Video Titles
From SEO point of view, Video titles are the most important on-page element. A well-written and meaningful title help viewers find relevant videos in search results. An ideal video title is one which accommodates keywords with high monthly search volume and low competitive difficulty. Once you've sorted the target keyword that suits the best with your video, create a title that resonates with your audience.
Title of your video is of extreme importance. In addition to letting your audience reach you, it also bears the potential to entice your audience to further click and watch it. Now, as far as the creating a title is concerned, the job needs intelligence. One needs to include industry keywords without letting it lose its impact. It should state the content o your video clearly and intriguingly. Such a balance would help you maintain bother your rankings and well as the core substance. Presence of both is essential because once that title is published it will also be used as the meta title tag for the page that the video is on.
7. Video Descriptions
Along with a catchy title, optimized video description is also very significant to YouTube optimization. A video description should be as catchy and enticing as your title is. It should be attractive to both the viewers and the YouTube algorithm. As of now, YouTube allows users 5000 characters for video descriptions. It will be a great push if first 150 characters of your description is compelling and using one of the most valuable keywords within.
8. Video Tags
Like video title and description video tags help to identify each video at deeper level and very significant to YouTube search algorithm. If you tag videos with popular and relevant tags, it will help your videos getting visible in organic search results. Perform deeper keyword research while selecting a set of tags that match your videos. If you are looking at audience who belong to your competitors, include their channel name in the tag list will help your video appear as as recommended video.
4.Channel Description:
Channel description is the brief introduction of your channel presented to the viewers when they first land up at your channel. Using a relevant and catchy description you can tell YouTube algorithm the relevance of your video channel. An ideal channel description is one that carries the most important content upfront. Also, make sure the the description includes high-value target keywords that help establish brand value of your channel.
9.Channel Keywords
Channel keywords are the general keywords used to define your channel. To get the best results, you need to perform effective keyword research and sound understanding of the industries and verticals you may want to target. Notably, YouTube only allows a maximum of 10 keywords per channel, so choose the wisely. These are some tips that have been proven effective in YouTube optimization. By incorporating these easy tips you can give your YouTube videos an impressive audience outreach.
10. Brand Intro in Footage:
Your brand matters you the most. That is why you should never miss any opportunity to include it in your marketing. Since branding helps in building loyalty, adding info footage in YouTube videos helps viewers to immediately identify your brand. Moreover, branded footage helps audience remember the video and associated brand for longer. At a point of time viewers forget your video and actual content, but they can recall your brand and refer it to others if they remember the name.
Adding an intro means telling your viewers why they should watch your video. Audience are impatient people. They leave the video midway if it's stale and dumb.You can escape this embarrassment. Just add an attention-grabbing video intro to tell them what this video is all about. Add an intense introduction of the video to explain why audience should watch the video, and how that will benefit them. A superb YouTube video introduction gives your audience a sense that you have solution for some of their raised problems. It builds trusts and inflicts loyalty.
11. Background Score:
An attention grabbing background music boosts the interest quotient. It grabs audience attention, sets their mood for the viewing session and create a better emotional connect. The background music should not be distracting, else it could play spoilsport. A great soundtrack gives audience more reasons to stick to the video and share it with others.
12. Clearly Audible Audio:
A beautifully crafted video with stunning intro and nice background can go unnoticed if you're voice in the video is not audible. A video with cracking voice and pauses eventually fails to deliver the message. If you have just used graphics to illustrate your points, then loud background is enough. On the other hand, if your video requires human voice for better presentation, make sure it can be heard without being affected by the background score.
13. Video Duration:
Let's call it brevity. We don't undermine the might of short videos, neither we underplay longer one. Content of the video mainly decides the length of the video. A phone review could last for 10-15 minutes, whereas, a issue-based short film may take time to finish off the message. Audience primarily bother about the intent of the video, message it carries and connect it creates. A 2 minute YouTube video may grab million eyeballs, whereas, a 15 minute short film could fail to resonate. All that matter is the content and its engagement quotient.
Browse our complete gamut of social media marketing services to get massive visibility and reach on social networks.
14. Call to Action:
This is the most important thing. Adding Call to Action means telling viewers what to do the next. Every video has a message to deliver and to invite audience to take some action. Most of the time viewers are asked to subscribe respective channels, like videos and write comments. Now, marketers are inviting audience to their social media pages and their service websites as well right from their YouTube videos.
You need to be creative about your selection of call-to-action. Most often they are used at the end of the videos, but in case of videos that are longer in duration, they shouldn't be placed at the end. If videos are longer, consider using clickable annotations that may appear in the first 5-6 seconds of the video.
Other Technical Aspects
Strict adherence to the technical guidelines while trying to optimize a specific video is highly recommended. Factors such as resolution and frame rate are must to be kept in mind while uploading a video on any website. On standard level, 24 or 25 fps (frames per second) deliver best results. Moreover, in order to suitably fit into the screen the video should be in the area of 640×480 as otherwise, the websites may automatically pull in those black stripes on both sides of your video and hence, spoil the user experience.

Tarun Gupta, CEO of Brainpulse Technologies, is a prolific author and digital marketing specialist. His insightful writings span SEO, content marketing, social media strategy, and email campaigns, offering invaluable expertise to businesses worldwide. Tarun's contributions continue to shape the digital marketing landscape, guiding success in multiple niches.
---