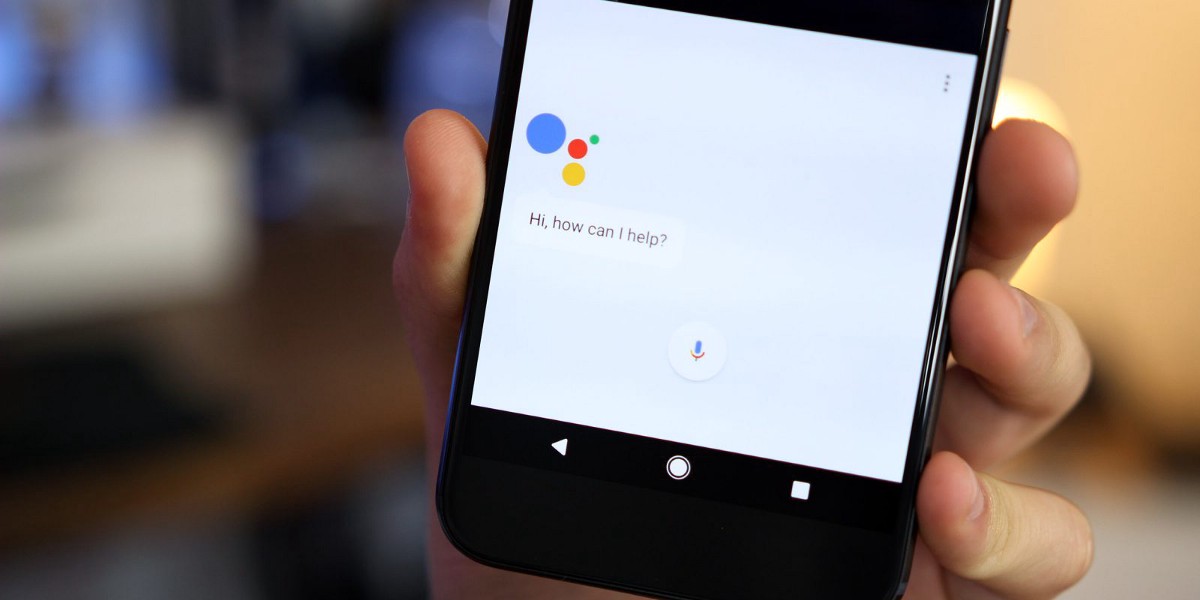 Voice search is going to mesmerize you in times to come. It's estimated that by 2020, 50% of the searches will be done using voice search. We believe that it's here to stay and will keep rising. If you're an online business and haven't yet optimized the website for voice search, you may lose a big chunk of consumers.
Tech giants Apple, Samsung and Google have already installed their digital assistants in their digital properties. And more companies are following the suit.
Top 7 Digital Assistants 2019
The following article will compare top seven digital assistants, their mechanism and the way they help customers. You may alternatively read this article for top voice search optimization methods to keep your website top in the race.
1. Google Assistant:
Google Assistant is Google's digital assistant that answers voice search queries asked by the users. The app answers to the calls asked using prefix "Hey, Google?" To note, to answer queries accurately, Google Assistant uses the Google search index. When asked a question, the assistant gets through the index and delivers a verbal response based on the info that it receives. Google Assistant handles the asked query via a conversational interface.
Therefore, to empower your website with Google Assistant, you need to consider a few things. Users tend to give commands using different words or phrases. So, be ready to optimize around those phrases. Add a taste of personalization while optimizing the website.
2. Google Home or Google Home Hub:
Google Home is Google's smart speaker that's bundles with Google Assistant. The only difference between Google Home and Google Home Hub is that the latter one is a smart speaker with a display screen. Google Home Hub will display a video to let you know exactly how it's done.
Google has robustly integrated its digital assistant into Google Home Hub. Therefore, you should make sure that you optimize your website having in mind these entities. Google had already announced that YouTube videos would be available by default in Home Hub and the company has made special formatting for these videos. To answer queries asked through the Google Home Hub, the Google Assistant pulls data from multiple Google properties including maps, YouTube, rich results and knowledge graph, etc.
3. Amazon Alexa:
Like Google Assistant, Amazon Alexa is another popular digital assistant. The only difference is that Alexa is Apple's brainchild. The key difference, of course, is that it's produced by Amazon instead of Google. The USP of Amazon Alexa is that it even lets you discover products and place orders on Amazon.
In addition, being a digital assistant, it also offers answers to users' queries. Alexa pulls up the information from Microsoft's Bing search engine. Therefore, you must utilize Bing Webmaster Tools and Bing properties to optimize your content.
Amazon Alexa works in a very straight forward manner. When a user speaks and asks something to Alexa, the speech is streamed to the Alexa service in the cloud. Alexa then recognizes the speech and determines the user intent. Afterwards, Alexa sends a structured request to the particular skill that can fulfill the user's request.
4. Amazon Echo:
Amazon Echo is the range of Amazon's smart speakers powered by Amazon Alexa. Amazon started working on its Smart speakers back in 2014 and still working to improvise the concept even further. In addition to Amazon Echo, the tech giant also integrated Alexa with Echo Dot and Echo Show as well.
5. Apple Siri:
Apple Siri comes installed with iPhone. To activate Apple Siri, all you need to do is to hold the home button and give Siri a command. To note, unlike other digital assistants Siri returns mobile search results, instead of responding to voice queries with audible answers.
Apple Siri is exclusive to iOS platforms and Apple lets users create Siri Shortcuts which are voice-activated apps. These Siri Shortcuts efficiently handle your routine tasks and remembers your routines across apps and displays. Apple's SiriKit is a toolkit that enables iOS apps and watchOS apps to work with Siri.
6. Apple HomePod:
Apple's HomePod is direct contender to Google Home and Amazon Alexa. The app has ability to answer questions and help you executing varied range of tasks around your house. The only downside is that Apple hasn't yet produced a smart display for its in-home assistant.
7. Microsoft Cortana:
Cortana is Mycroft's digital assistant.  The company claims that Cortana lets you achieve more while doing less. Microsoft pulls the info to answer customer queries from Bing, Microsoft's own search engine. The downside is that Microsoft doesn't offer native apps for Cortana. Therefore, to create an app for Cortana, users need to develop an Alexa Skill.

Tarun Gupta, CEO of Brainpulse Technologies, is a prolific author and digital marketing specialist. His insightful writings span SEO, content marketing, social media strategy, and email campaigns, offering invaluable expertise to businesses worldwide. Tarun's contributions continue to shape the digital marketing landscape, guiding success in multiple niches.
---