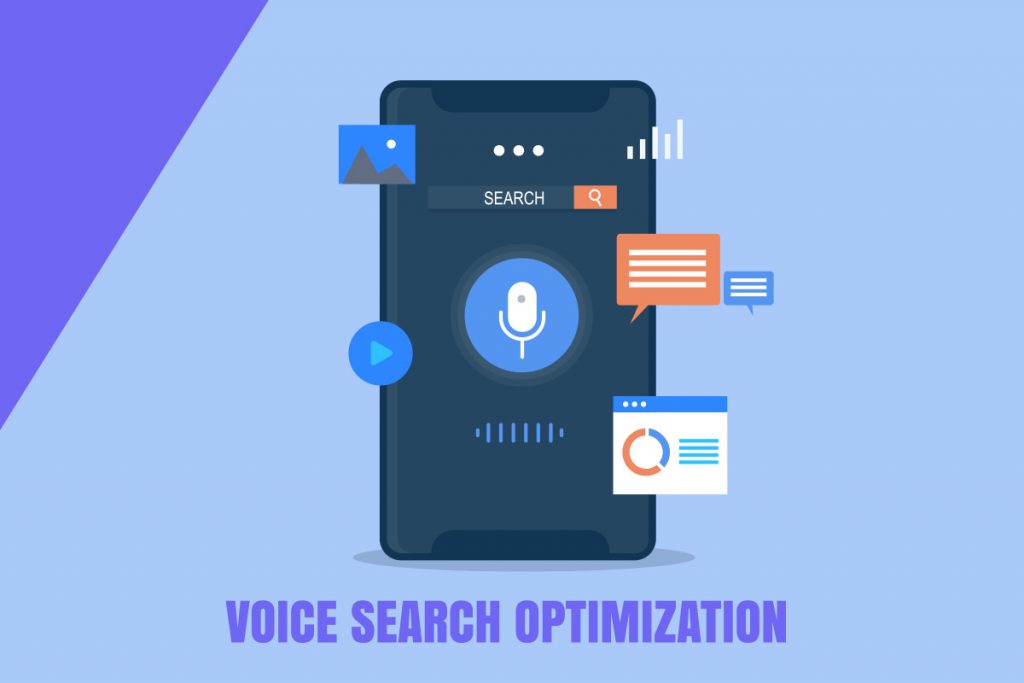 In last five years a lot has been changed in SEO. Strategies that worked brilliantly are now obsolete. Those elements that favored the SEOs in past came under scanner. The way websites were optimized for search results have been tremendously altered. Thanks to the new trends and methodologies that lately made to the fore.
As we are heading to 2020, we have to get aligned with changing trends in the SEO domain. In this blog post, I am specially taking about voice search.
Most SEOs either didn't notice the opportunities lying in the voice search or underestimated its untapped potential. 2019 would be the year of voice search. If its dominance in the search ecosystem grows at the current pace, it would overshadow other modes of searches by 2020. If researches are true, within two years from now, voice searches would be 30 to 50 percent of all searches conducted.
Recent advances in machine learning and Artificial intelligence have paved the way for major changes in the voice search. Google's Assistant has already established its might by showing understanding of the English language with an accuracy rate of up to ~95 percent.
What is Voice Search Optimization?
Optimizing your content, location, and brand information to improve the probability of appearing in voice search results is widely considered as voice search optimization. You will amaze to see the level of penetration voice searches have across different business niche. (Hitwise study 2017)
Foods & Beverages: 72%
Health: 68%
Sports: 68%
News and Media: 64%
Since Voice Search SERP shows up only three results, missing the top place means losing business. If you're inquisitive about how voice activated devices fetch the information from, here is the answer. Yelp powers Amazon Alexa to get the information about the local searches. Likewise, Google fetches the information from Google Maps and Apple's Siri takes help from Apple Maps. To follow suit, Microsoft's Cortana fetches information from Bing.
Voice Search Optimization: Best Practices
Several stats out there claim that half of the total searches done would be through voice search by 2020. I think it's quite sufficient to validate the power of voice search. There would be a time when not all but over half of the total online searchers will be conducted using voice search.
That said if your website isn't optimized for voice search you may be losing target audience who are making a billion voice searches every month. As the searchers are more inclined to search using their voices, it would surely affect your existing SEO strategy.
In this article, I am incorporating a few actionable tips that will help you strengthen your website for voice search.
1. Focus on Featured Snippets
For optimizing the website for voice search, featured snippets are the primary ingredients. Google Assistant reads these featured snippets to answer queries.
Whenever you trigger a voice search, Google's assistant discovers the featured snippets that are closest to the answer. This is why marketers make efforts to fetch a spot in top featured snippets for a voice search. But it's not as easy going as it looks. You have to work hard to ensure that Google's assistant reads your content to present answer for a voice searcher. Besides, you should also aware about some notable facts about featured snippets.
Position:
It's not always mandatory that a featured snippet starts at position one. In most cases they are found at position two. It's estimated that only 30 out of 100 queries are pulled from position one. Rest of the snippets generally comes from positions two through five.
In voice search what matters the most is the relevance of your content for the voice searches made. More the relevant your content to the voice query, more will be the possibility of your content being taken as featured snippet.
Content:
It's the content's quality and relevancy that makes it eligible for featured snippets. Optimize your content for answering specific questions asked through voice search. The content should be written in a paragraph format in easy-to-read and easy-to-understand English. The paragraph should be brief and must not exceed 500 words. Adding lists and tables will be an added advantage as they bestow value in your content.
Another great idea would be to include your targeted keywords in the paragraphs. It would more your content more discoverable.
2. Content Optimization
Unlike the standard searches made via Google search, voice searches are conversational in nature. For example: Keyword 'buy red chili sauce' and 'where to buy red chili sauce?' can distinguish between a standard search and a voice search. The second keyword in the example above is a long tail keyword, with a conversational tone. Most of the voice search queries are (almost 90% if not all) are conversational in nature since they seem like two people taking.
See this:
Searcher – Siri, "Show me the list of snowball events coming this week in Dallas?"
Siri- "Here is the list of upcoming snow ball events in this week in Dallas".
As voice searches are made more like a formal conversation, content should be optimized using tail keywords such as "where to buy red chili sauce" rather than "buy red chili sauce".
Searchers use normal language while asking questions. So, avoid using jargons, advanced vocabulary or heavy language. To write content for voice search, plan in advance. Use tools for topic research. Take time to research on what queries people are asking to find. Note down questions starting with 'what' 'how' and 'where'. It will drop hints about user intent of the searchers making voice searches.
3. Focus on Site Speed
Site speed is an equally important factor if you're optimizing for voice search. This is because users need quick results when they conduct mobile voice searches. Moreover, Google has already rolled out its speed update to reward fast loading websites. Website pages that take longer than 3 seconds to load are considered slow. Therefore, if your website is struggling with speed issues, immediate fixing is the only way out. If your website isn't ranking well in SERPs due to poor speed, you may miss huge in voice search opportunities.
4. Stick to Mobile Friendliness
A responsive (mobile-friendly) website is a strong signal for rankings in standard search results. Voice searches are no exception. The fact remains that most voice searches are done using mobile devices, therefore, you have to make sure that your website is mobile-friendly. Mobile friendly websites fit to any screen, be it a smartphone, tab or any desktop device. Google imposes stricter penalties on websites that fail to deliver uncluttered user experience to users across the devices.
Besides, mobile friendliness, site speed is another important metric. Searchers hate to see websites that take ages to load. Even if your website delivers the best possible answer to voice search, searchers would switch to others if it's keep loading. Thus, if you think your website is lagging at speed, fix it on top priority. Compress your files, using a web cache, optimizing your images, and minifying your code. A website's speed is considered to be great if it's between three to four seconds.
5. Improve Your Local SEO Strength
And finally, power up your SEO to target local search. It's estimated that 22 percent of voice searches are made to find local businesses. To optimize your web pages for local search you can follow some standard local SEO best practices. You should also create location pages for all your stores running alongside Google My Business page.
A complete Google My Business page must accommodate your business hours, phone number and address. A perfectly done local SEO works great. When a user triggers a voice search for "Show me shoe stores near me," they will find your business.
To get the best benefit of voice queries, it's essential that your business listing is consistent and up to date with your name, address, and phone (NAP) data. Most businesses lose a hefty amount every year just because of putting missing and inaccurate listings. If you're gearing up for voice search, it's essential you're providing accurate business information to users.
6. Focus on Questions and User Intent:
Most of the people use their digital assistants to execute tasks and get answers for certain questions. This intent should reflect in your optimization. While optimizing the website for voice search, stick to the conversational, long-tail keyword phrases in your content. This is how you would be able to better answer natural language questions.Try to optimize your content with natural language keyword phrases that your potential audience is most likely to ask.
7. Provide Answers for Frequent Queries
The fact remains that most of the answers in the voice search come from featured snippets. Thus, an optimized featured snippet works well for voice search. Produce fresh content that answers questions. Update it timely for more conversions. Put it under 'h2' headers for maximum visibility. If there are questions left to answer on your Google My Business, answer them instantly.
If you're running an e-commerce business, creating featured snippets would be the best strategy for voice search engine optimization. You can do it in two ways, by using existing content on your website or by creating an FAQ page. FAQ pages are probably an asset for Voice Search Optimization. If you're running a food outlet, be specific and to-the-point about your delivery options, hours of operation and menu items available.
Conclusion:
As the voice searches are going to dominate the search, you have to be prepared for this opportunity. If your website is still not optimized for voice search, points noted above will help. If you follow them attentively, you can rank well search results.

Tarun Gupta, CEO of Brainpulse Technologies, is a prolific author and digital marketing specialist. His insightful writings span SEO, content marketing, social media strategy, and email campaigns, offering invaluable expertise to businesses worldwide. Tarun's contributions continue to shape the digital marketing landscape, guiding success in multiple niches.
---