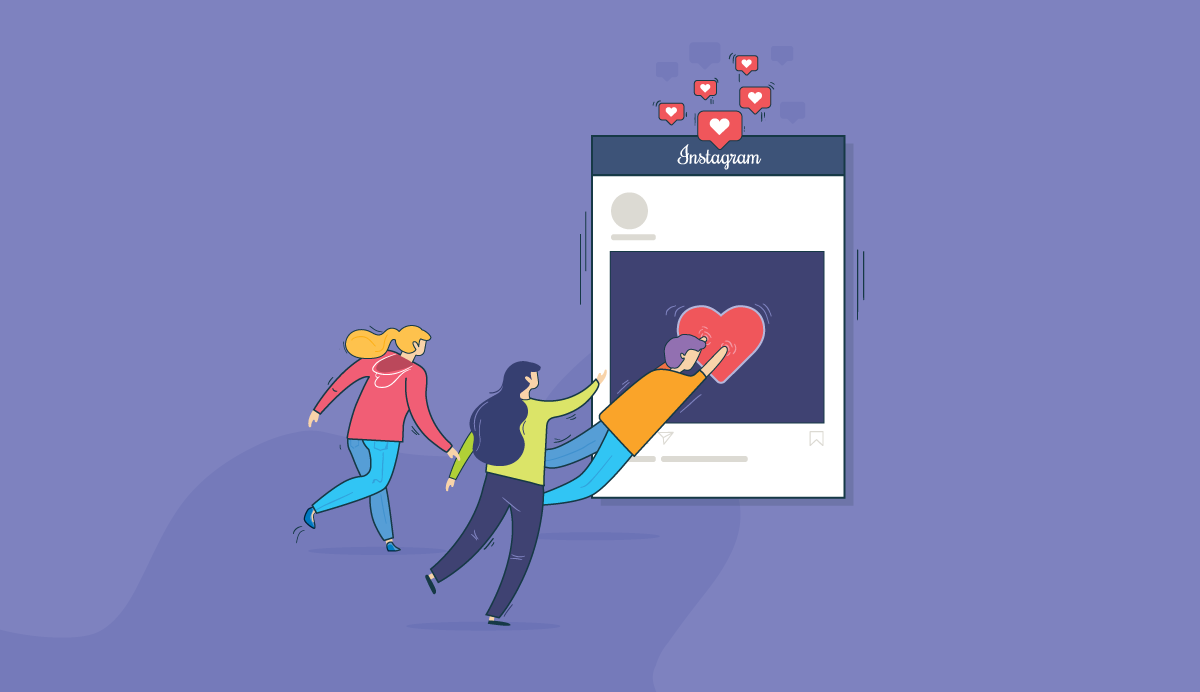 On Instagram, we have an advertising audience of more than 1.16 billion people. This is why Instagram offers dramatic reach for various brands. The potential reach of Instagram marketing has grown substantially this year, increasing by 76 million people in just the last quarter of 2020. 90% of Instagram users in today's world follow at least one business. To expand your business reach you should have a solid Instagram marketing strategy having the following activities in the list.
Instagram marketing best practices in 2021
1. Use a business account
A business account gives you access to the marketing features. These are something you can't use with a personal account, including:
It has Instagram Insights
It has Instagram ads
It contains Instagram Shopping
It has primary and secondary messaging inboxes
It has contact information and a call-to-action button on your profile
A creator account also has its own set of benefits for influencers and content creators using it. For most marketers, a business account is where all deals are done.
2. Clearly define your goals
All social platforms have tools. You can't use those tools effectively unless you don't know what you're trying to build in your account. Instagram marketing can also mean different things for different marketers.
You can even combine several different outcomes. Unless you don't know where you want to put your Instagram strategy to take, you're unlikely to get there.
3. Know your audience
A little preliminary research of your account can help you figure out who you are, the people you can best reach, what you're thinking about and how to market on Instagram.
The most active Instagram users are between 18 and 29. The United States is the largest Instagram market in the world. More urban residents use Instagram than their suburban people.
These will also become critical things that come in time to choose targeting options for your Instagram ads that you give from your account.
4. Optimize your profile
You should continually optimize your account details. Your Instagram bio needs to make a great first impression, conveying your brand personality and telling people why they should be following your Instagram account.
You can also get a few other fields on your Instagram profile to showcase what your brand is all about and make it easier for people to find you.
5. Choose the right profile photo
For the brands you are advertising, your Instagram profile photo should be your logo. This helps to provide credibility and allows visitors to see at a glance who you are.
If your logo is square, you'll need to zoom out to make sure the whole thing shows within the circle on your page.
6. Create visually compelling content
Instagram is a visual medium marketing system, so your posts simply got to look great. You don't have to be a professional photographer and photography equipment. Still, your photos and videos need to be sharp, well-lit, well-composed and focus at a minimum level of the image.
Even more critical than most that your visual content needs to be compelling to the onlookers. Great photos should be lovely, but if they don't tell a story regarding the image or get viewers excited, they're not going to engage followers.
You should always keep in mind that compelling content can extend your reach if people are inspired to share your newsfeed posts to their Stories. So, when thinking about how to market your business on Instagram, focus on creating content worthy of a share, but it is not just a quick like.
7. Establish your brand's "look" on Instagram
Once you decide what type of content you want to publish, you also need to determine how to look. An easy way to achieve this kind of consistency is to use Lightroom presets. We've got a set of five free Instagram presets you can download to get started.
8. Write great captions
You should always keep in mind that Instagram is a visual medium. But this doesn't tell that you can neglect your captions. Like your visuals, it should be very consistent across posts.
Instagram captions can be made up to 2,200 characters long, so you can use them for everything starting from a quick quip to detailed storytelling. That being said, only the first two lines of text appear in the news feed without tapping more. Organic posts can be 138–150 characters. Instagram ads can be 125 characters.
9. Use hashtags wisely
Hashtags are a perfect way to increase your visibility and discoverability. You can use up to 30 hashtags in an Instagram post. Realistically, you don't want to do that.
You can use between five and nine hashtags per post. If you use more than that can look like hashtag stuffing, a spammy tactic that turns followers off. Worse case is that if you can use irrelevant or repetitive hashtags, users can choose not to see your content for that tag.
Conclusion
When others start learning about your business, they will share it all on their own. Many Instagram users also create content about products and brands that they love without getting paid for it.
Reposting other's content on Instagram not only gives you free range to share that's all about brand love, but it also rewards your fans. These are the techniques you could use in your social media marketing.

Tarun Gupta, CEO of Brainpulse Technologies, is a prolific author and digital marketing specialist. His insightful writings span SEO, content marketing, social media strategy, and email campaigns, offering invaluable expertise to businesses worldwide. Tarun's contributions continue to shape the digital marketing landscape, guiding success in multiple niches.
---