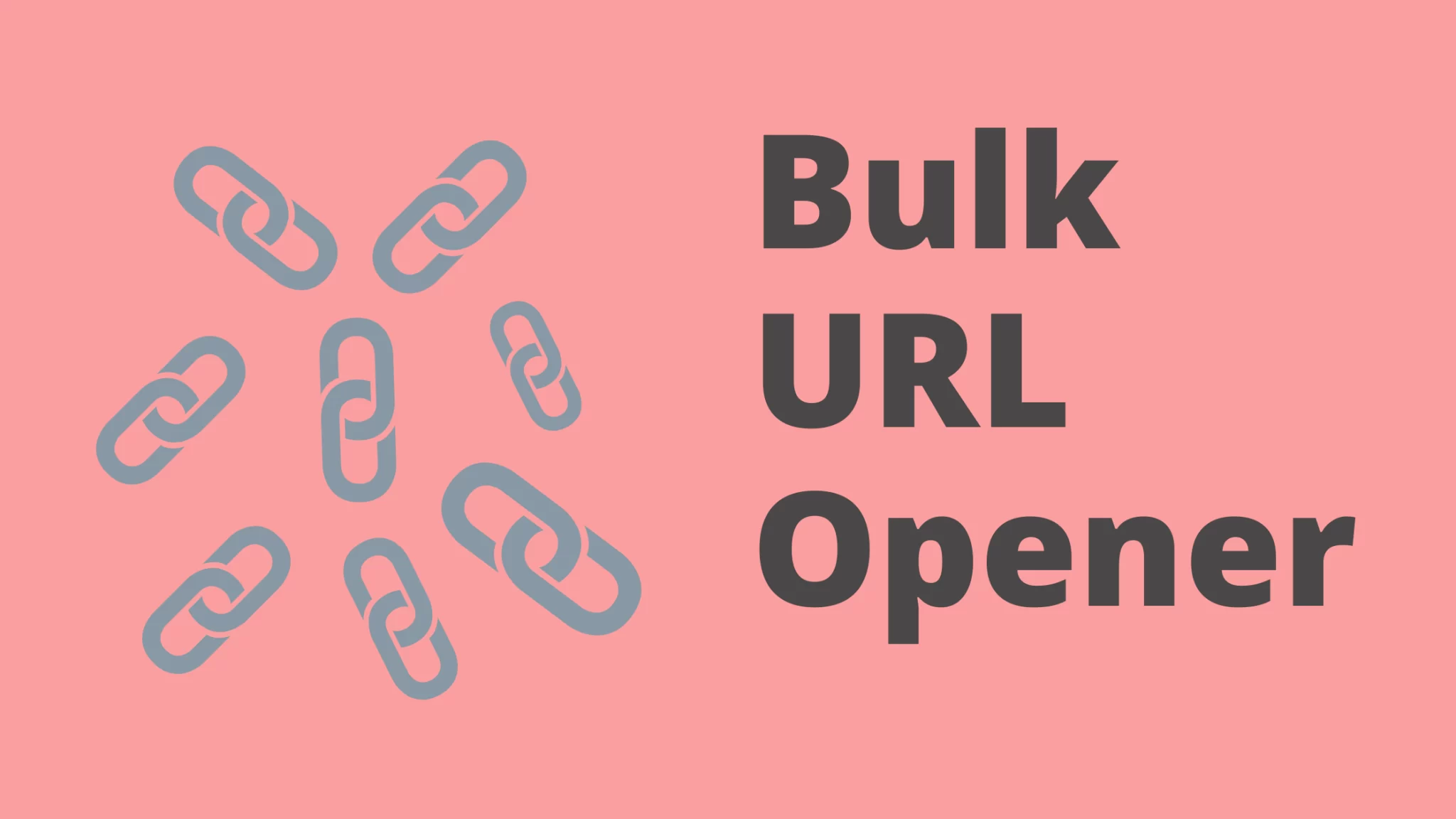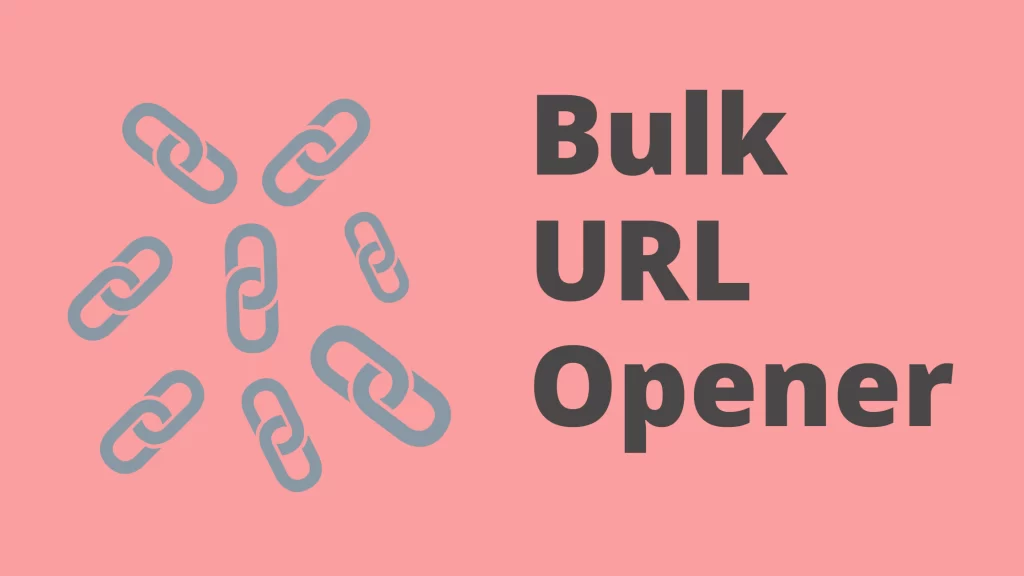 What is an URL Opener Tool?
An URL opener is a software program that is used to open multiple website URLs at once in web browsers. Such tools are frequently used by digital marketers, SEO, and web programmers. The tool becomes handy when you have to quickly open and analyze multiple web pages.
The URL openers enable users to input a list of URLs into a text field or upload a file containing a list of URLs. Once the user enters and submits the list of URLs to open,  the tool will open each one in a separate tab or window of the user's web browser.
Multiple URL openers help users in completing tasks such as checking the status of multiple URLs, verifying website analytics, or monitoring website performance. These tools reduce the time spent on opening URLs one by one, hence increasing productivity at scale.
Benefits of Using a Bulk URL opener
Time-saving
The biggest advantage of using multiple URL openers is the time that you save. Since you can open multiple URLs at once using these tools, you can save a lot of time that is usually consumed while opening URLs one by one.
Increased productivity
As you save time by using these tools, your productivity score automatically improves. The tool is especially beneficial when you need to open and analyze a large number of websites during the SEO audit for your next campaign.
 Easy to use
You needn't be a technical wizard to use an URL opener. The reason is that most URL opener tools are easy to use. Just copy and paste the URLs into the tool, and it will open those links for you.
Customization
Besides opening multiple URLs at once, some tools let users customize the tool settings. You can change several settings such as the number of tabs you want to open, the time delay between opening tabs, and the order in which tabs are opened.
Better organization
These openers make URL organization easy and effective. Before clicking the submit button, you can group related URLs and open them all at once, rather than having to submit each URL individually.
How to choose the right web URL opener tool?
Purpose
Before zeroing in on a tool, it's important to identify the purpose of having it. Unless you're clear with your business requirements, finding the best URL opener will be a difficult task.  Be clear about whether you want to open multiple URLs at once or are willing to open URLs in different browsers or tabs.
User Interface
Go with an opener tool that provides a clean, user-friendly, and clutter-free interface. Another thing to check for is the customization option it offers. Either way, a tool that offers both benefits will be an ideal tool.
Compatibility
It's important to check the compatibility of the tool with your operating system and browser before installing it. Ensure that the tool you choose is compatible with the browsers you use frequently.
Speed
Go with a tool that is fast, efficient, and loads quickly.  The tool should be quick enough to open the desired URLs in seconds.
Features
Look for the tool features. Compare those features to find a tool that is good for you. You should also consider user reviews to find the pros and cons of a particular tool.
Best Multiple URL Opener Tools
Opening multiple URLs simultaneously is time taking and tedious process. It becomes even more complex when you need to open a large number of links at once. To ease the task, you can choose from the list of URL openers below.
Bitly
Bitly is a full-fledged URL shortening service with a feature that allows users to open multiple links at once. Bitly has a link bundle feature that comprises the collection of multiple links that are grouped under a single short link. When a user clicks on the short link, he is taken to a page where all the links are listed, and clicks on any of them to open them.
Google Chrome URL Opener
Linkclump is a browser extension that is currently available for Google Chrome and Firefox browsers. The tool enables users to open multiple links at once in new tabs or windows. While using the Linkclump link opener, you can select multiple links by dragging the mouse pointer over the link. After selecting the link, you can choose to either open them in new tabs or new windows.
Open Multiple URLs
Like other tools in the list, "Open Multiple URL"  is a software application that allows users to open multiple URLs with just a single click. The tool lets users input the entire list of URLs and then open all of them in different windows. By using the tool, you can save a good amount of time and effort.
URL Opener Wizard
URL Opener wizard is a popular online tool that can help you to open multiple URLs at once with a simple click. This is a very straightforward tool. Create a list of the URLs to be opened in separate lines. Another way to do this is by copying and pasting those URLs from a text document or spreadsheet. Now, click on All URLs button to open each URL in a separate tab in your web browser.
Conclusion:
Multiple URL openers help geeks in situations when they need to open multiple URLs at one go. While choosing any of the web URL openers listed above, check for their features, speed, and usability. It will help you to find the right tool and improve productivity.

Tarun Gupta, CEO of Brainpulse Technologies, is a prolific author and digital marketing specialist. His insightful writings span SEO, content marketing, social media strategy, and email campaigns, offering invaluable expertise to businesses worldwide. Tarun's contributions continue to shape the digital marketing landscape, guiding success in multiple niches.
---