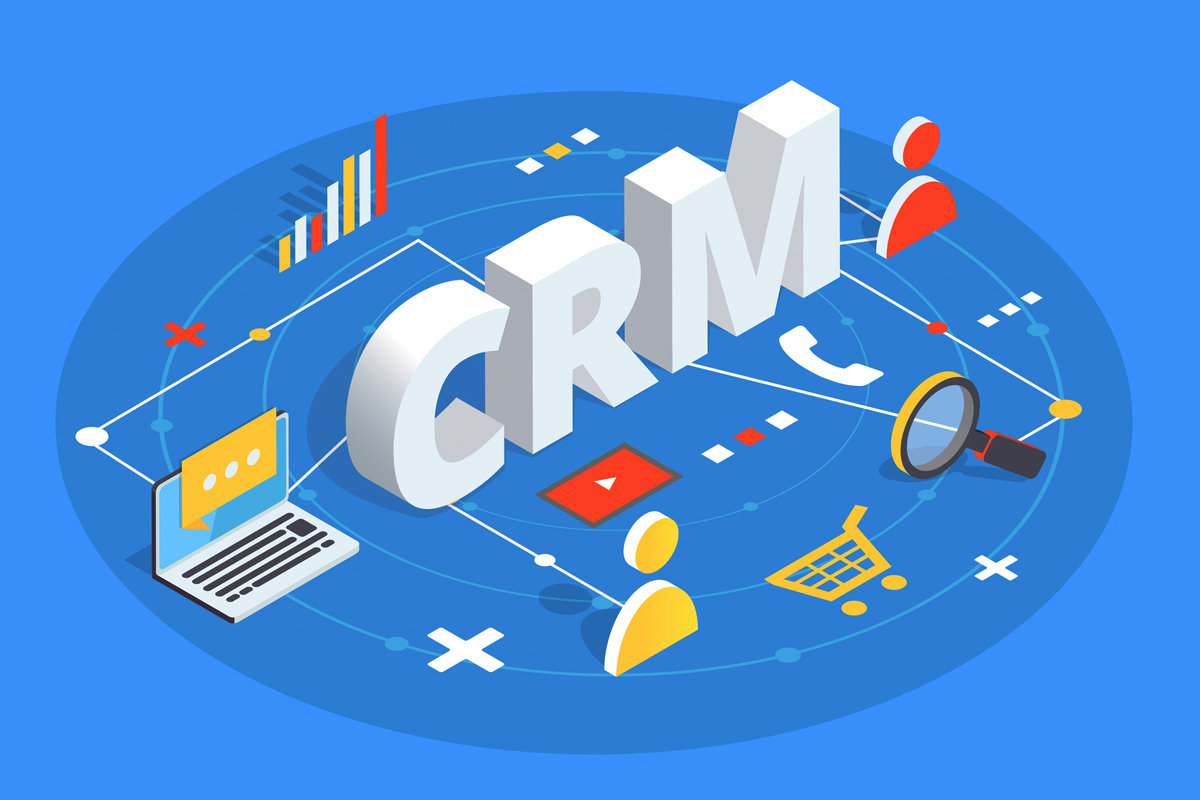 Customer Relation Management (CRM) is a well thought approach adopted by organizations to build and maintain profitable business rapport with the customers. With the help of CRM tools, businesses keep track of every interaction they have with their clients.
Every interaction with the client is recorded in the CRM database with certain defined attributes. These attributes help businesses identify clients and their specific business needs in order to start interaction when required.
Features of a Good CRM Tool:
On the basis of their functions and the way they manage client interactions, CRM software tools can be divided in different categories including Operational CRM, Analytical CRM, and Collaborative CRM etc. Each department within an organization such as sales, marketing and customer support utilizes CRM for its own purpose.
Standard CRM software has inbuilt features to serve a number of purposes that may include:
Customer Data Management
Sales Acceleration and Enablement
Marketing Automation
Customer Service & Support
Benefits of a CRM System:
An advanced and high-quality Customer Relationship Management (CRM) tool is inevitable for a business that is service about its customers. These customer relationship tools are handy and help at scale to take customer experience at next level.
These tools offer a multitude of business benefits besides allowing them to identify, understand, and assist clients for lasting business relationships. Following are the many benefits of customer relationship management software:
Helps businesses a one stop depository of customer data
Offer deep insight into sales, marketing and customer service processes
Provides way to streamline and optimize customer communications
It improves customer retention and increase customer satisfaction
Automate tasks to increase operational efficiency
Top 10 CRM (Customer Relationship Management) Tools and Software:
As you've learnt the basics of CRM, it's importance and some of its features in brief, let's look into top 6 Customer relationship management (CRM) tools that can be used to manage and organize your customers better.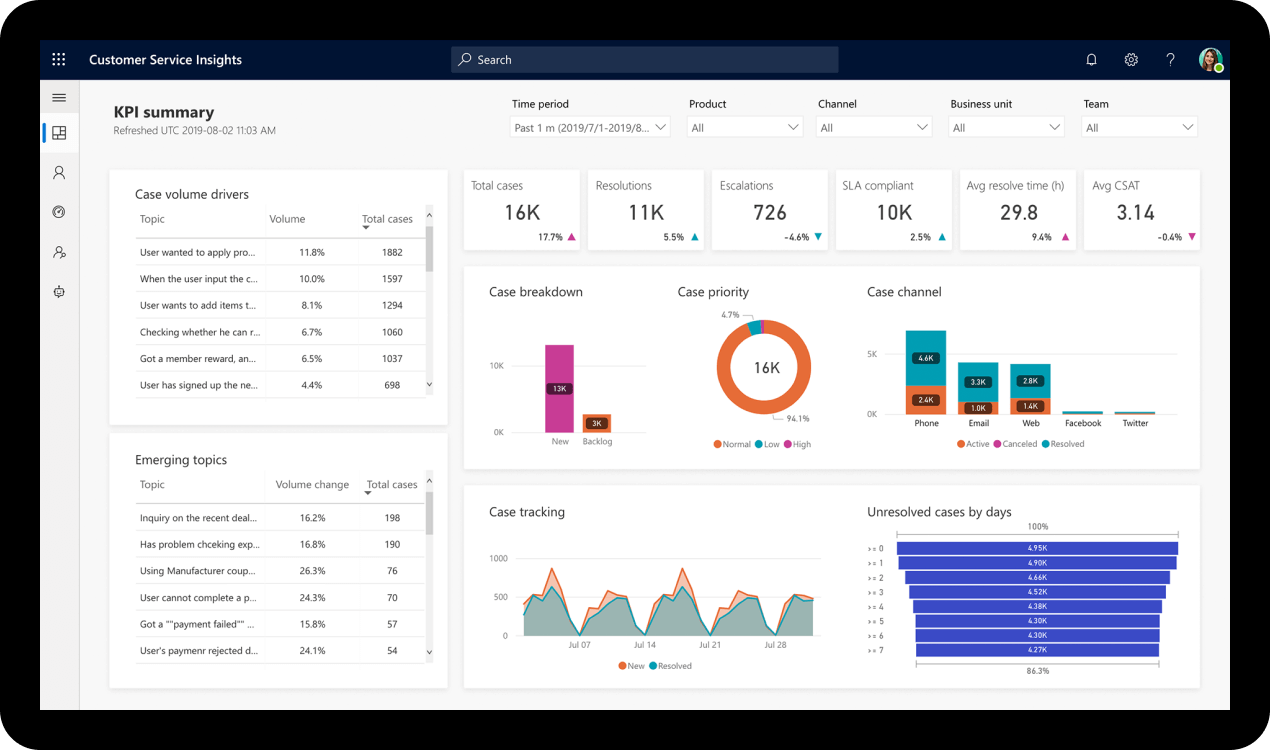 We start our list of CRM software tools with Microsoft Dynamics 365 CRM. The tool incorporates three primary tools namely- Dynamics for Marketing, Dynamics for Sales and Dynamics for Customer Service.
These tools altogether helps the software bring the best of functionalities on board. Using the software users can automate routine sales, marketing, customer service and interactions with prospects and customers.
The USP of Microsoft Dynamics 365 CRM is centralized customer data and AI-driven data insights. The software can automate and streamlines workflow to empower your marketing campaigns. In addition, you can access a number of customizable templates for email marketing and landing pages to raise the bar of your customer interaction.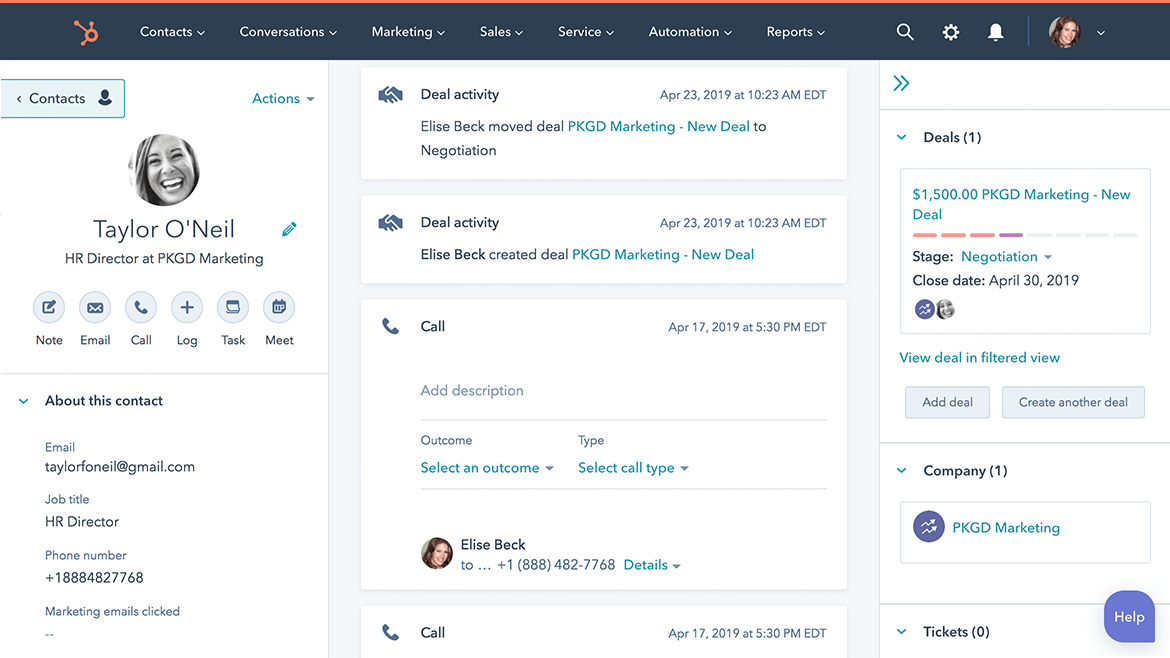 Hubspot CRM is the second in our list of top CRM software tools. The tool is packed with massive capabilities and a slew of innovative features. The platform is quick to start and provides all the features that you can expect with a good software tool.
It scales up the level of customization to synchronize cross-department tasks efficiently. It comes packed with integration capabilities for mobile, email and websites. Furthermore, the tool creates automatic log for every activity and provide one stop access to contacts.
If you have just started a new business or running a startup, Salesflare CRM software is the best fit for you. The software is capable to fetch data from social media accounts and company databases, phone, etc. You can use this software tool for full and uncompromised control of your sales data.
This CRM tool is accessible on desktop, mobile and in your email inbox. The tool can easily be integrated with more than 400 such as Mailchimp and Trello for instance. Some of the key features of the tool includes automated address book, automated timelines, automated file repository an automated emails etc.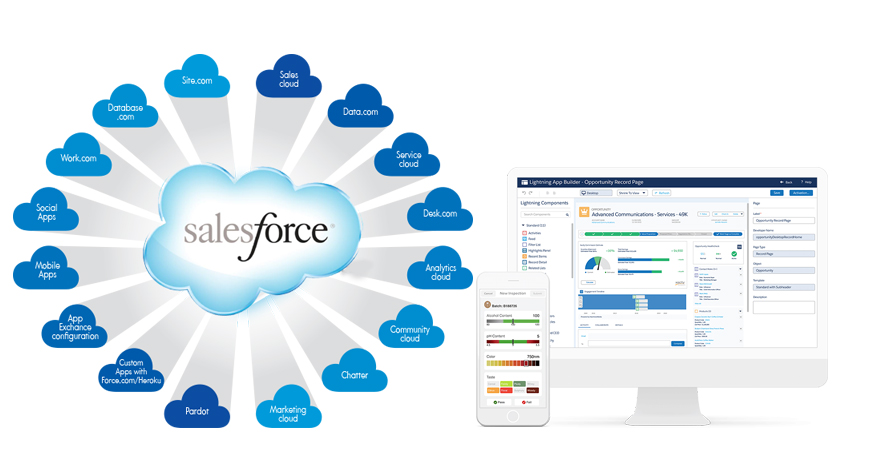 Salesforce CRM is the world's most powerful cloud based CRM tool. It features a number of inbuilt CRM solutions designed to accomplish all your CRM related needs irrespective of the size and strength of the business.
It's an easy to use CRM platform that supports easy integrations with mobile and other tools. The platform has a plethora of communities and markets that can be used for forecasting about sales and leads. Other noteworthy features of the platform include chatter, analytics, and real-time visualization.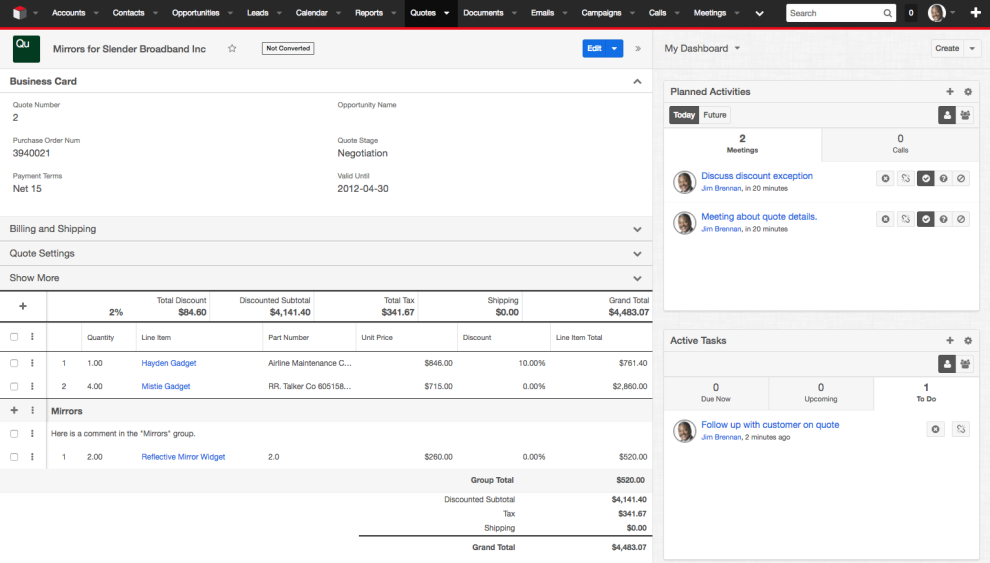 This is the fastest growing cloud CRM and customer relationship management software. Used by several hundred big size companies and startups, this CRM tool achieved accolades for seamless management of sales and marketing functions within the organization.
SugarCRM tool comes loaded with several inbuilt features for managing various functions including sales, support automation, and lead marketing. The software works on cloud model of deployment and offers enhanced customization options and online support.
Other noteworthy features of this customer relationship management software include a centralized storage system, expanded workflows and role-based views. It can easily get integrated with SQL, MySQL, and Oracle support.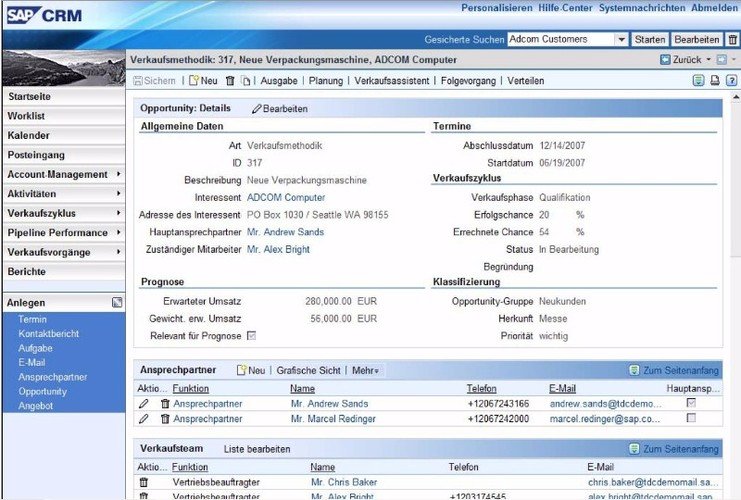 SAP Customer Relationship Management tool needs no introduction. This is one of the most popular and acclaimed CRM tools for improvising work efficiency customer interaction experience. You can deploy SAP CRM on cloud model or on-premise. It entirely depends on your business needs. The tool improves the customer engagement, sales, and marketing initiatives at scale.
In terms of features, SAP is simply loaded. It can automate Salesforce with lead management capabilities. The tool provides apps to recover contact history, contact and other documents. You can take advantage of its dependable sales report and partner management features.
Zoho CRM is another cloud-based Customer Relationship Management in our list. The software is designed to work well with all size and capacity of businesses. Unlike other CRM software in the list, this is an omnichannel platform connecting customers across different communication channels.
It provides an advanced sales automation tool that lets markers manage and monitor and perform different functions such as lead management, contact management, deals management and accounts management through workflows and macros.
Another noteworthy feature of the tool is its customizable dashboards, reports and data insights. The software has an AI-Powered sales assistant named Zia that assists marketers in taking data driven decisions and identifying email sentiments. The software tool also comes as a mobile app with features to record data, schedule tasks and connect with customers.

Tarun Gupta, CEO of Brainpulse Technologies, is a prolific author and digital marketing specialist. His insightful writings span SEO, content marketing, social media strategy, and email campaigns, offering invaluable expertise to businesses worldwide. Tarun's contributions continue to shape the digital marketing landscape, guiding success in multiple niches.
---