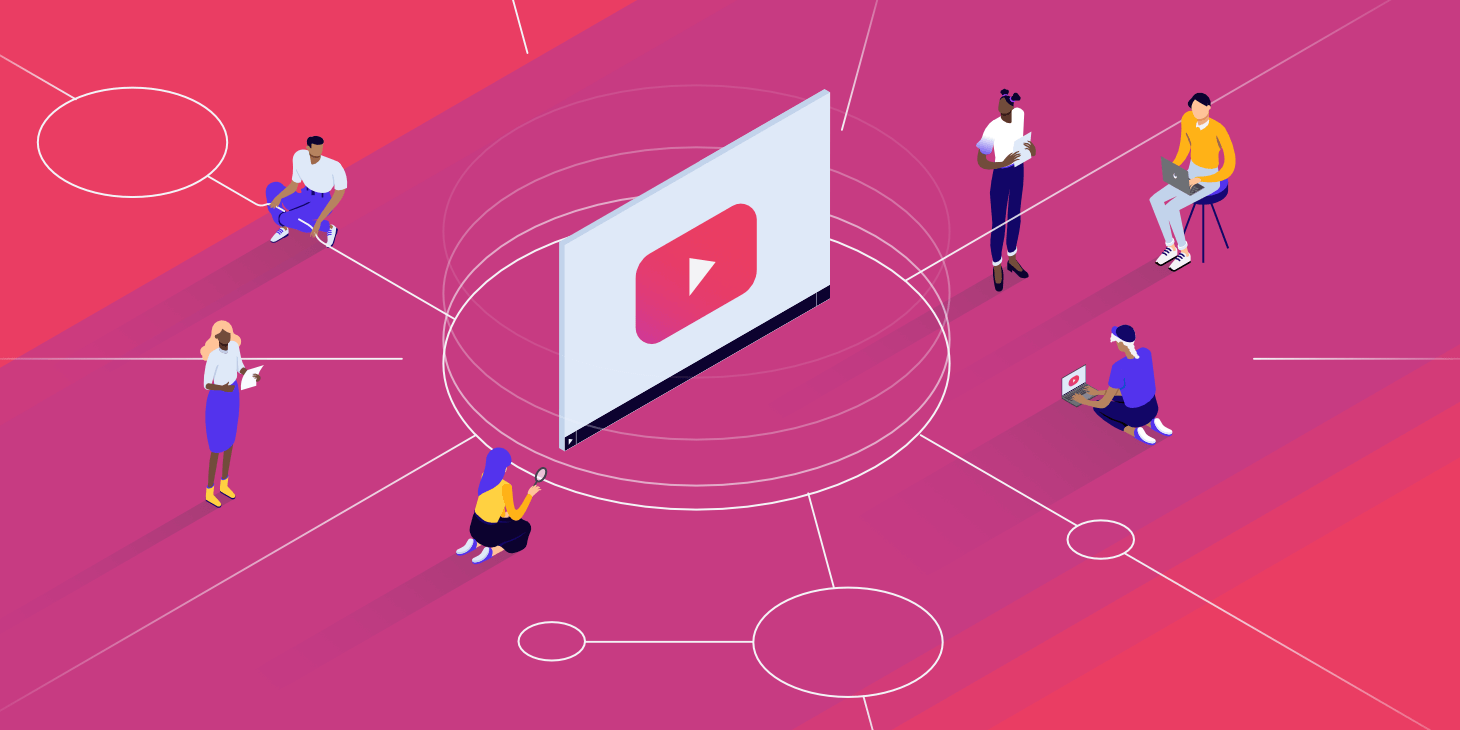 YouTube is World's second largest search engine. With millions of videos uploaded and watched every hour, it can be a tool to promote your videos to a wider audience. Besides receiving organic traffic on the platform, you can also monetize YouTube videos to skyrocket your earnings. If your videos are of high quality and well-optimized, you can earn a lot.
Creating and uploading random video content is of no use. What matters is an engaging vide that's optimized. Unless your YouTube videos are search optimized, they won't receive good YouTube views. YouTube SEO is a straight forward process comprising several techniques altogether.
Best YouTube SEO Strategies for Beginners
These techniques work only if your video content is amazing worth watching. Thus, I assume that you have a great video to optimize for higher rankings in YouTube search. The article captures some YouTube SEO techniques that if applied wisely can push your rankings and traffic. Here we go.
Find Your Target Keywords:
An ideal YouTube SEO strategy starts with keyword discovery. Even before scripting a video, note down the keywords that you think people will search for. Focus on question keywords that relate to a specific query that a user can search in order to get an answer. While picking the keywords, choose those that have enough search volume and less competitive.
Create A Catchy Title:
When it comes to title, don't end up with adding keywords in it. It's beyond this. It's beneficial to have keywords in video title, but only if it fits organically. The title must be under 70 characters. If the character count exceeds, Google automatically truncates it in search snippet. A title made under the prescribed 70 character limit accurately represents the video. Make it catchy, hard hitting and engaging for better CTR.
Write an Engaging Description:
Once you're done with the keywords, description is another ace video element that needs attention. Unfortunately, many video makers ignore this aspect. Description is an important element of video that tells your audience and YouTube recommendation engine what your video is about. This is the place where you can add your call-to-action links for further audience engagement.
Only one or two lines of your descriptions appear with your video followed by a clickable "show more" label. Thus, to bring more traffic to your website, it's recommended to add call to action in beginning of the description. You can add keywords in your description, but avoid overdoing it.
Use Tags Wherever Possible:
Tags are keyword related phrases that help you avoid excessive use of keywords. They can be used besides your primary keyword. Tags give your videos chances to higher ranking and visibility. Adding tags to videos provide you more opportunity to appear in these search terms and related videos. Use both long tail and short tail keywords as tags with high search volume.
Create Worthy Closed Captions:
YouTube doesn't watch or listen to your videos to understand the content. Instead, it scans through closed captions and description. I have already talked about description above. In addition, you should be creating manual captions to tell YouTube more about your videos. It boosts the video visibility and helps a lot in your SEO efforts in long run.
Choose an Eye Catching Thumbnail:
Quality and visibility of your video thumbnails significantly improve your chances of ranking. YouTube's default thumbnails don't look great. You have to upload your own if you want your videos to standout. Viewers offer more attention to the videos with an eye-catching thumbnail. Use only high quality thumbnails of 1280×720 (16:9) dimension.
Create Playlists Wisely:
Your video playlists matters a lot. They improve user experience at scale. An organized playlist allows your viewers to access your videos quickly without having search for videos here and there. Playlists accomplish three goals at one go. They help you to curate, place and organic content on the basis of their genre and topic. Playlists also increase the overall watch time as it significantly escalates overall audience engagement.
Utilize cards and end screens:
You can use cards and end screens to engage viewers longer and improve watch time. These elements help you connect your video content with other videos in the playlist. You can see cards as the little icons that appear during a video.
They let users navigate a particular place. Similarly, end screens are available at the end of a video and encourage users to subscribe the channel or watch another video.
Adding these elements in your video helps them to rank as it gives your audience more opportunities to engage. It improves the level of interaction and keep users engaged to your YouTube channel longer.
That's all for now. I assume that you've got enough understanding of how a beginner can align with YouTube SEO for better rankings and video views. I will cover more advanced strategies with examples in upcoming post. Don't forget to comment your opinion.

Tarun Gupta, CEO of Brainpulse Technologies, is a prolific author and digital marketing specialist. His insightful writings span SEO, content marketing, social media strategy, and email campaigns, offering invaluable expertise to businesses worldwide. Tarun's contributions continue to shape the digital marketing landscape, guiding success in multiple niches.
---