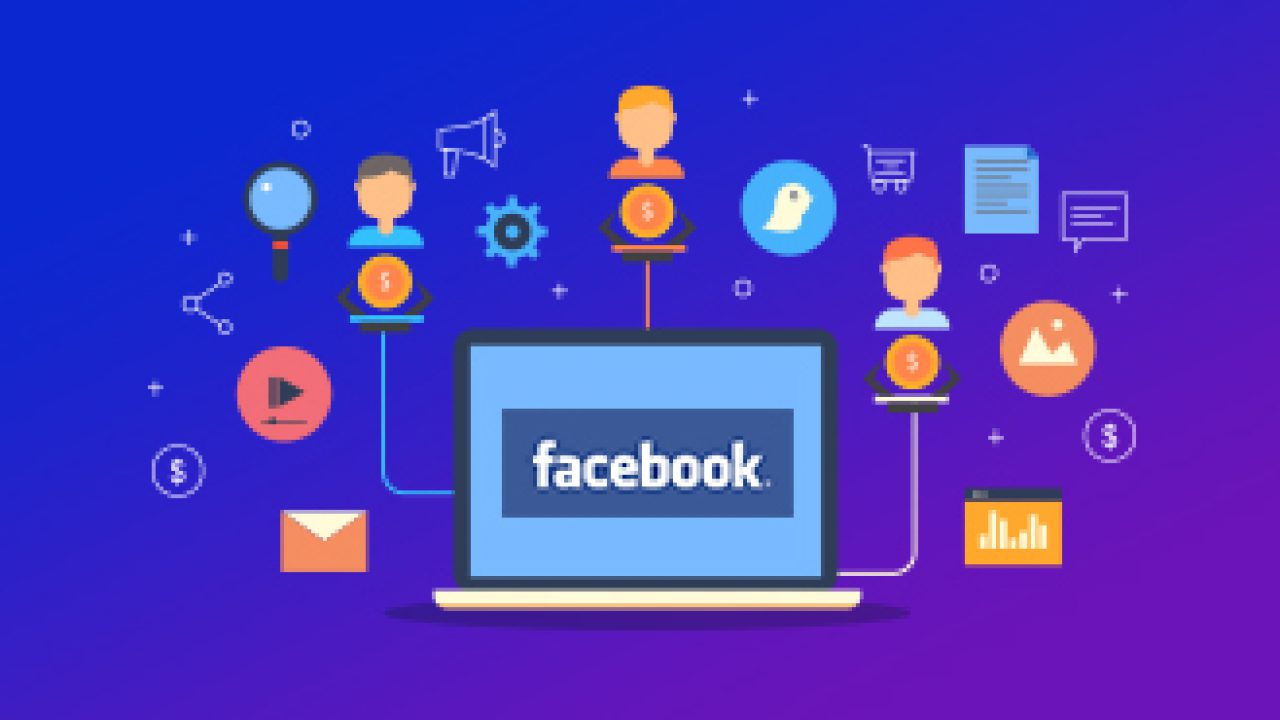 Facebook is the latest platform for marketing your business. Several people across the world would look forward to advertising their business on Facebook. Therefore, you would require a smart marketing strategy to connect with the potential business on Facebook.
You would already be aware of the need for mastering your Facebook marketing strategies. It would help you succeed in 2020 and beyond. With a huge audience offered by Facebook, consider applying Facebook Marketing best Practices for promoting your business across the world.
Grow Your Online Business with Facebook Marketing
However, you may not be aware of several people using Facebook for interacting with businesses of all sizes. Potential customers have been searching for businesses like yours on Facebook. Therefore, you should have a clear and focused marketing strategy for Facebook to reach the targeted audience.
Define your audience
To effectively engaging the audience, you should understand the target audience first. You should determine the age of the targeted followers, their location, the kinds of jobs they have, their challenges and pain points, and how often or when do they use Facebook.
To begin, ensure you are aware of the basic Facebook demographics. After gaining knowledge about the platform user along with how it reaches your target customer, you should look at Facebook Audience Insights. It would be used for gathering details about potential customers.
You could make the most of the tools for finding information on various aspects such as age, gender, education, relationship status, language, location, Facebook usage, and their previous purchasing activity.
It would be essential that you gather adequate information about the potential user to use the platform successfully.
Setting up goals
For an effective Facebook marketing strategy, you should have clear goals about your business objectives. It would be pertinent to mention here that different businesses would have different goals. However, all would focus on actions having a real effect on the bottom line. It would be inclusive of lead generation, enhancing conversion on your website, and improving customer service.
It could be a great place to begin. They should make your goals specific and easily measured. It is recommended to use a popular goal-setting framework. Your post, comment, and advertisement should work to support your specific goals.
When you have a clear picture of your goal, you would effectively create a Facebook-style guide for your respective brand. It would be pertinent to ensure that you maintain a constant brand voice. It would help you support the chosen goals.
Produce the right content mix
After setting the goals, you should look forward to creating a plan for achieving the goals. A major aspect of that plan would be to determine your content mix. It is recommended to begin with the 80-20 rule.
The 80-20 rule would entail using 80% of your Facebook posts for informing, educating, and entertaining the targeted audience. The other 20% would be used for promoting your brand. Rest assured that Facebook used for business is about building relationships. Therefore, you should not self-promote the business.
It is not deemed a great way of advertising your business. However, if you were providing adequate value, the targeted audience would learn about your services and products in the 20% sales-focused posts.
The social media rule of one-thirds has been popular for prescribing a blend of valuable content and promotional posts. It entails one-third of the content sharing stories and ideas, the other one-third of the content involving personal interactions with the followers, and the remaining third should promote your respective business. The goal would be promoting more value than promotional material for keeping the followers engaged.
Optimize Your Facebook Brand Page
For achieving the Facebook marketing goals, consider making it easy for people to find your Facebook page. It would be important that you compel the targeted audience to like your Facebook Page when they get there. Begin by ensuring the Facebook Business Page is optimized completely for your existing Facebook followers and potential audience who are yet to come.
You would be required to put in additional efforts to your Facebook Page cover image. It would be imperative, as the targeted audience would view it on visiting your Page. You would get the views, follows, and likes on your Facebook Page.
To make people share your content, consider making your Facebook post or content easily shareable. It would pay you largely to create valuable and entertaining content that is easily shared by the followers. They should share the content with their connections. It would help you expand your reach to the targeted audience organically.
It would be pertinent to reply to every question, message, and comment. You should answer queries of the targeted audience in the best possible way. Ensure that your Facebook Page is updated regularly. It would be in your best interest to schedule an audit of your Facebook Page. It would help you check and remove any obsolete or outdated content. Ensure that the 'About' section of your Page is updated, accurate, and on-brand.
Use Targeted Facebook Ads
Simply because you had posted something on your Facebook Page does not imply all your followers would view it. You would be surprised at the number of followers your organic posts are likely to reach. The major reason would be the Facebook algorithm prioritizing posts from the family and friends of the users.
You would be able to contact a more targeted audience without burning a significant hole in your pocket by using Facebook Ads. Similar to any advertisement, the Facebook Advertisements would entail content that you pay to share with your targeted audience. Rest assured it would entail getting your brand before the targeted audience to achieve your conversion goals.
Facebook has several advertising options specifically designed for specific business goals on and off the network. It would range from making people aware of your brand and engaging them in the installation of apps and visiting the stores.
Conclusion
Facebook marketing should not be setting it and forgetting strategy. You should track and measure the performance to see what has worked for your business and what had failed. It would help you reveal how you could improve your strategy in the future.

Tarun Gupta, CEO of Brainpulse Technologies, is a prolific author and digital marketing specialist. His insightful writings span SEO, content marketing, social media strategy, and email campaigns, offering invaluable expertise to businesses worldwide. Tarun's contributions continue to shape the digital marketing landscape, guiding success in multiple niches.
---