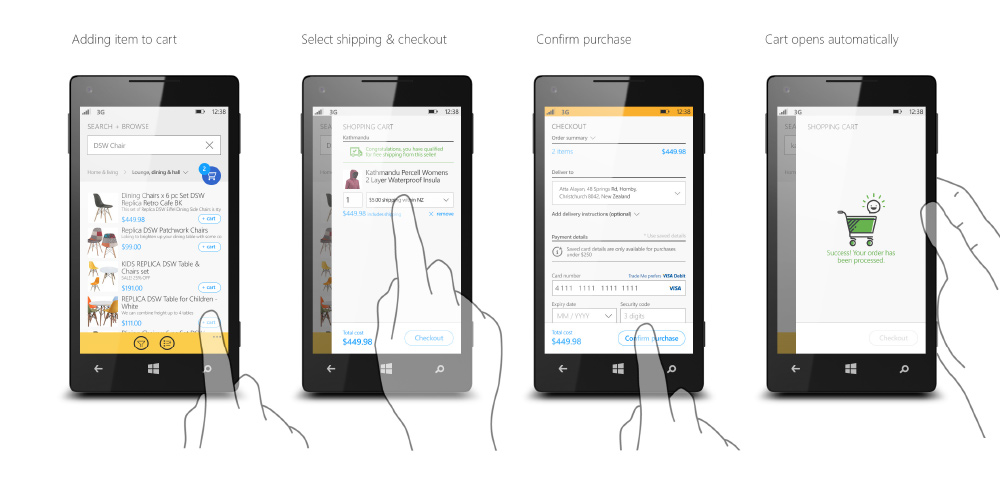 A buyer always wants to enjoy a barrier-free buying journey. Right from browsing the product catalog to making the payment for his purchase, he looks for a very streamlined and unambiguous buying process.
Any uninvited barrier midway could lead to cart abandonment and a very bad user experience.
Cart abandonment is ideally a situation when a buyer adds product(s) to his cart but skips the payment process and leaves. If stats are to be believed, 69% customers leave the cart without making an actual purchase.
There could be many reasons for this high rate of abandonment. Maybe buyer changed his mind, or may be he found a better product, or may be anything else. However, if a customer quits after adding a product in the cart, it's alarming.
It denotes that there are barriers that preventing buyers from completing their purchase. You can't always control what buyers should buy and from where, though, you should remove website obstacles that make customers quit.
Planning to launch your own e-commerce store? Call us now for affordable and customer-centric quality ecommerce solutions.
Following are some best practices that will reduce card abandonment rate and will turn more add to cart sessions into completed purchases.
1. Let Buyers Buy As A Guest:
Why should a buyer be asked to fill fifteen random fields in a form to finish a purchase. Many customers switch to other sites because they simply didn't want to furnish a ton of details for buying a pair of silk stalkings.
E-commerce majors like Amazon and others are now making buying process quicker and easier. Buyers will now be able to buy products on one-click and without furnishing lots of their personal and financial details.
Allow buyers to checkout as guest. It'll make the process shorter and reduce the friction that comes with making a purchase. A buyer most likely has made up his mind to buy a product, so, it's unwarranted to ask them complete an extra step that gives his time to reconsider his decision.
Although, registrations help in understanding and serving customers better, it's recommended not to force them to register with their details in a first place. Instead, allow them complete the purchase by filling up key details like phone number, name and email.
Once they're done with their purchase, you can mark them a mail to requesting them to complete their profile.
2. Be Specific About Shipping Charges:
Unclear or hidden shipping charges are the second most important reason why customers abandon the cart. Mention your shipping charges on your home page. If they vary on the basis of products or delivery areas, describe it further.
Moreover, if you ship orders over a specific amount for free, advertise it. It will encourage buyers to add more products to the cart to avail free shipping.
3. Test A Single Page Checkout Process:
Checkout process that goes through multiple pages is a real nuisance and a major turn off for buyers. Despite the fact that they may be a reason behind customer bounce and abandonment, most merchants force customers to fill up separate pages for the cart, shipping address, billing, and payment.
To minimize the risk of cart bounce, you should consider hosting the entire process on one page. Give buyers opportunity to either fill everything out at once or select drop-down tabs to complete the information by moving from one section to another.
4. Set Up Abandon Cart Email Triggers:
Email triggers can help you regain your abandoned buyers who bounced the cart for some reasons. They are automated emails triggered hours after the consumer bounces the cart. As per statistics, trigger emails usually receive an average 40 percent open rate and 20 percent click through rate.
Most buyers leave the cart unattended either because they rush to other products or they getting annoyed for being tangled in an unending buying process. It could also be a reason that buyer added the product in the cart and switched to another important tasks.
A triggered email can remind him of what he was about to purchase at that time. In the email, highlight the items the customer abandoned, add irresistible offers and discounts or announce them giveaways on purchase.
Looking for full-fledged shopping cart to sell products online with embedded payment gateways and shipping modules? Our shopping cart solutions are the best bet.
Now, when customer clicks through the mail, make sure they end up at a useful landing page where items are seen added in the cart. Don't push him a situation again where he needs to start the searching process all over again.
Feature Image credit: Link

Tarun Gupta, CEO of Brainpulse Technologies, is a prolific author and digital marketing specialist. His insightful writings span SEO, content marketing, social media strategy, and email campaigns, offering invaluable expertise to businesses worldwide. Tarun's contributions continue to shape the digital marketing landscape, guiding success in multiple niches.
---