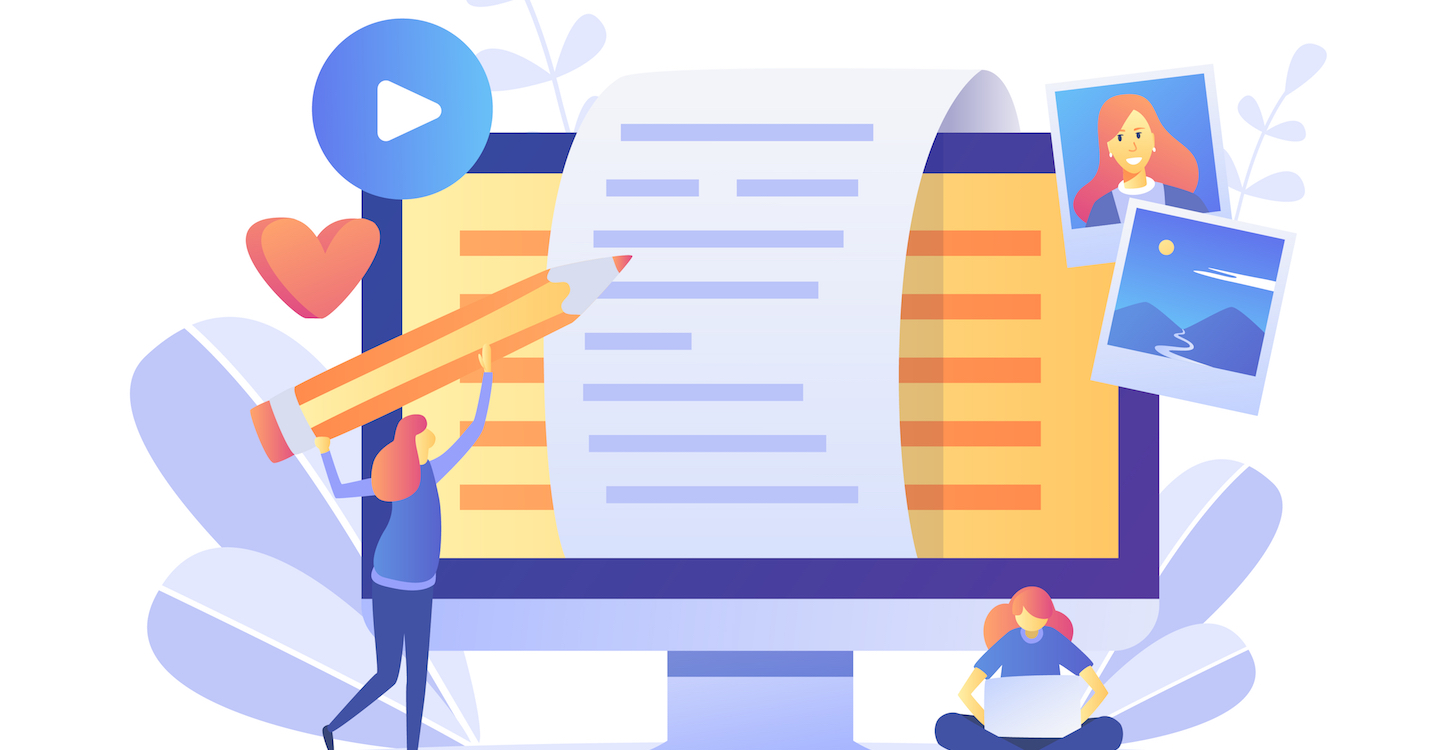 Producing awesome blogposts require strategy and effort. If your writeups fail to captivate readers, it's of no use. To get more interested readers, you should make your blog posts more intriguing. If your readers like your blog posts, they will love to share them. It will increase the visibility and organic ranking of your content too.
Tips to Write an SEO-Friendly Blog Post
In this blog post, I am sharing few tips here that can help you to produce share-worthy blog content on the regular basis.
Determine your Post Objective:
There is a purpose behind everything we do. In the digital domain, we say it "goals" or "objectives". Alike, set the primary goal for your content. Determine what you want to convey to your readers or what are the pain points of your readers you want to address with this text piece.
You should also be clear about what do you want your readers to do after reading this blog post. Make a list of these possible goals and devote some time to analyze them. Trim down this list to find the core objective that you may want to fulfill.
Have Your Keyword List Ready:
Now, you're ready to move to the next step. It's a good practice to have your keywords ready before you kick off your writing. Keywords are the building blocks of any content. Keywords are the search terms that users use to conduct searches.
Thorough keyword research tells what are the keywords searchers are using to find products or certain services. The research gives you an insight into the topics you should write about and keywords that should be included in the content.
Once you're done with the keyword research, you will have a bunch of great topics you could write on.
Define Page Structure:
Whether it's a blog post or an article, a clear structure is required. A standard page structure comprises a blog introduction, post body, and a conclusion. The conclusion sums up the entire blog post in three to four lines. Paragraphs and page headings are an important part of a blog page.
Use equal and small paragraphs to convey your thoughts. Lengthy paragraphs disinterest readers and look tidy. Make sure that each paragraph should communicate a new idea or should be an extension of the idea you conveyed previously. That means you should use several paragraphs to explain your idea to your readers.
Apart from the paragraph, post headings are also very important. Headings give readers an idea of what the topic is all about. An ideal content consists of the main heading followed by the subtopics and so on. Subheadings help readers to dive deeper into the articles and understand the topic better. Headings not only add to the readability factor but also help in SEO as well.
Use Transition Words and keywords:
You may have seen SEO plugins suggesting the use of transition words in the content. Transition words help readers understand how paragraphs and sentences are related. Some of the frequently used transition words include 'first of all, 'however, 'similarly', because and 'for example' etc.
As soon readers spot these words, they get to know what is about to come now. Terms like 'to sum up' or 'in short' indicate that the writer is all set to drawing a conclusion now.
Using keywords in blog posts is the oldest practice by search marketers and SEO writers. As long as they are placed organically, they add value to the text and enhance post rankings. On the contrary, keyword stuffing or spilling focus keywords frequently throughout the article makes it less attractive to read. It also hurts the SEO prospects of the blog post as well.
Google bots can easily identify if the keywords are organically used or just spread randomly and frequently to trick Google. Write for your readers. Provide them some value and quality information they are looking for.
Optimize Blog Post Length:
There is an ongoing debate on the ideal length of a blog post. And still, there is no consensus on this. However, a blog post should have at least 300 words. No limits on maximum word count.
Short and crisp blog posts may look good but they can't cover the entire topic in detail. For example, five hundred or thousand words long blog posts can't cover a topic that talks about ten stock trading mobile apps and their pros as well as cons.
Likewise, you shouldn't stretch a blog post too long as long as you are well versed with the topic you are talking about. Lengthy blog posts can leave readers disengaged if the subject matter is loosely packed and disconnected. Use focus keywords throughout the article irrespective of its length.
Post Interlinking:
As the name implies, post interlinking is a process of connecting a blog post to another relevant blog post within the website. It's important for many reasons. Post interlinking conveys to readers that the linked post is an extension of the topic and covers additional information. It also indicates your subject matter expertise and authority on the given topic.
Interlinking offers SEO advantages too. It helps readers navigate from one page to the other. As readers spend more time on your website, it eventually increases engagement and user experience. Interlinking also helps to organize content. Internal linking tells Google bots the relationship between different content on your site.
Conclusion:
Writing rankable blog posts is now a hard nut to crack. Google takes into consideration the quality and relevancy of the content for ranking them in SERP. Great quality content makes readers happy and leads to more shares, links, and visitor traffic. To get the best out of your blog posts, optimize posts for SEO friendliness. Follow the points we have covered above to make sure you're ready to go.

Tarun Gupta, CEO of Brainpulse Technologies, is a prolific author and digital marketing specialist. His insightful writings span SEO, content marketing, social media strategy, and email campaigns, offering invaluable expertise to businesses worldwide. Tarun's contributions continue to shape the digital marketing landscape, guiding success in multiple niches.
---