I just repeat the question- "How much time does SEO take to deliver results?"
The question sounds familiar?
The question seems the toughest one that SEO professionals are being asked time and again.
And to be honest, the answer of the question would be only one- "it depends."
And why it's difficult to set a timeline for SEO results?
Beyond all the off-page and on-page optimization variables that your website is optimized around, you have to evaluate those same variables in your competitors' optimization efforts as well. And as you can't control how your competitors accelerate their SEO, the answer to the questions becomes more difficult.
Factors That Impact SEO Results
From my 20 year stint in SEO what I learned is that no one, yes no one, can give you a specific timeframe for SEO results. It's impossible. Even no agency or SEO team can give you a secret formula to answer this question. The fact remains that SEO results are very much depend upon how successful you analyze several variables for your own website compared to the same variables for your competitors' websites.
Following are three components of search engine optimization that altogether decide how long your SEO will take:
1. How Your Competitors are Doing?
If you run a store selling something that's visited by less audience, you probably won't face any competition. However, selling products and services that real people will actually like to buy, would attract varying degrees of competition based on demand.
For instance:
Consider a plumber offering his services to a small audience limited to local markets. He would certainly face less competition than a real estate company offering services to the entire city. Similarly, the competition faced by the latter would be less than a mortgage company expanded across the country.
The idea is that more the competition you're raking up the strategy against, the longer it will take to get results. Competitors whose websites rank lower will be easier to outrank, and it will be more difficult and time taking to outrank the webpages rank closer to the first page.
2. How Effective Your Inbound Links are?
Links are still the building blocks of SEO.
However, how they impact your search engine optimization efforts and bring rankings depends on several crucial factors. Numbers of inbound links pointing to your website are important for rankings. That means, more the 'quality' inbound links your website has, quicker you will achieve SEO success.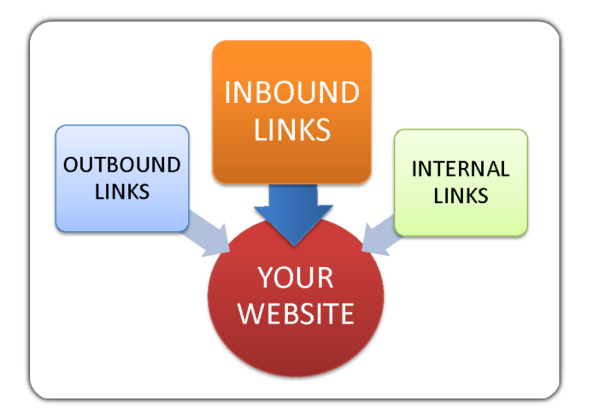 Have you noticed the term 'quality' in last statement?
That indicates the priority of inbound link quality and relevancy over the number of inbound links you acquired.
When it comes to inbound links, numbers alone don't really decide the results. Links coming from low-quality or penalized websites won't help your ranking. They could rather tumble it. You should therefore focus on quality links from relevant websites.
Google, the search giant has a mechanism in place to evaluate the speed at which you earn links and the speed at which you have historically earned links. An abrupt surge in link acquisition indicates that you're indulging in manipulative link acquiring methods.
The faster you earn relevant and high-quality links, the faster you will rank. Moreover, it is equally important to focus on stable link velocity, the speed at which you earn links.
Keep in mind that if your Link building strategy is aligned with Google Guidelines, you will get them naturally.
3. The Way You Create and Distribute Your Content:
Content as well is a game changer and plays a significant role in how quickly you achieve success. The only caveat is that content must be of high quality.
Again, when it comes to, content, it's not the length or frequency but quality that matters. That means, neither a 300-words article, nor a massive 2,500 words post will help you move the ranking unless it's of high quality and written for niche audience.
The idea is that a great content is one that's long enough to solve a visitor's problem. This is up to you how you choose the frequency and length of the content. Remember, five lengthy yet high quality posts may create more buzz than fifty low quality pages.
You shouldn't be waiting to publish a quality post if you're ready with the draft. Publish it immediately. The sooner you offer your audience an informative post, the sooner it will start improving your ranking.
Just to tell you that the age of a page doesn't actually matter when it comes to ranking. Even newer pages may rank well than older pages if they contain awesome content.
So what I'll suggest you is a consistent content publishing schedule that you must follow. It may give your website SEO benefit on two fronts-
1. It will send Google a signal that your website produces bunches of quality content on a regular basis. In that case, Google spiders will visit and crawl your website more frequently. It will eventually help speed up your SEO efforts.
2. Quality content attracts users. It encourages them to return to your website more frequently. More real time visitor traffic, traction and engagement further speed up your search engine optimization efforts.
The Conclusion:
SEO is an art as well as science.
You might experience improvements in organic ranking and an increase in traffic for keyword with little competition in just a few weeks. However, moderately competitive topics might take several weeks to a few months to rank. Moreover, highly competitive phrases could even take one year or more. (That's the guess obviously.)
No one can accurately predict the time line when your website will achieve top ranking for a particular keyword. It only can be guessed after evaluating certain important variables and optimization strategies.

Tarun Gupta, CEO of Brainpulse Technologies, is a prolific author and digital marketing specialist. His insightful writings span SEO, content marketing, social media strategy, and email campaigns, offering invaluable expertise to businesses worldwide. Tarun's contributions continue to shape the digital marketing landscape, guiding success in multiple niches.
---