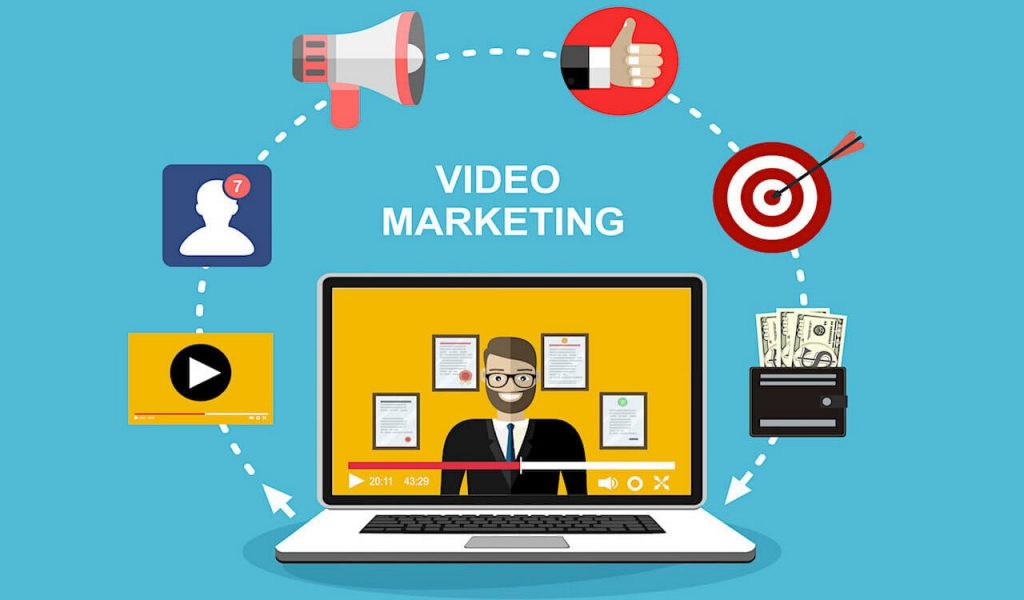 Even a well-built video marketing campaign fails to draw results if there is no way to measure its performance. This is why it's important to track the right video metrics that impact your video marketing performance. Not all video KPIs are equal. Among many metrics, only some are significant to the campaign's success. Moreover, these metrics vary from video to video.
The article covers some of the most important video content KPIs that should be tracked.
What is Video Content KPI?
KPIs or key performance indicators are the measurement units that quantify the performance of any marketing campaign. Every marketing strategy has its own KPI to track and monitor. This is essential as it helps to find if the strategy is heading in the right direction or requires adjustment. Irrespective of their size and budget, campaigns need testing, tracking, and adapting to improve performance.
Following are some key KPIs to track and monitor to ensure video marketing campaign success.
View Count
As the name implies the view count of a video is the total number of people who have watched the videos. our view count is the total number of people who have viewed your video. However, it's important to understand that It's important to keep in mind that these are measured differently across different platforms.
Though view counts are an important measuring unit, they are unlikely to impact the bottom line if viewers take no action. To convert users' views into actual actions, make the first 3-30 seconds of the video hyper-engaging.
Engagement
Engagement is another important metric to measure for video marketing campaigns. This unit is measured for almost every social media platform. Engagement includes the comments and likes that video contents generate. This metric refers to how many visitors are taking action on your video.
But it's pertinent to pay attention to genuine engagement. Comments on videos not only boost engagement but also offer a way to take feedback from users through comments to improve your next campaign.
Video Play Rate
Among many video metrics that we are discussing here, play rate is very significant. If your website landing pages have embedded videos, a good play rate will be a game changer. The metric indicates how many of your viewers clicked the play button to start watching your video.
In this way, the KPI is different from auto-play videos that come over while a user is scrolling the video. To calculate the play rate of a video, divide the number of clicks on the "play" button by the total number of visitors who land on the page where the video is made available.
To make sure that visitors are clicking the play button, create a captivating thumbnail and test the best fit location of the video on the landing page.
Watch Time
Watch time represents the total amount of time a video is watched. The KPI also includes plays and replays of a video. If the video is garnering good watch time, it's an indication that the video content is resonating with your audience.
If the people enjoy your videos, they stay longer. Longer stays eventually boost the watch time of the videos. Poor video watch time is a signal that the strategy is not up to the mark and needs some improvements.
Social Shares
Most marketers approach social networks to make their videos viral through social sharing. Sharing video content via social media platforms expands your video reach, increases brand awareness, and brings in new leads for your business. Take note that only share worthy videos get traction on social media.
Thus, your video should be compelling, striking, and highly engaging. If they fail to impress, your marketing efforts will fail. Create a stream of entertaining and educational video content.
Click and Click–through-Rates
These two KPIs are important if you're running a video ad campaign with a call to action button. With such ad campaigns, marketers want to engage more people and encourage them to click on video ads organically and reach the dedicated landing page. These pages tell the visitors more about the business, product, or services you offer.
To improve click and click-through rate, test multiple versions of CTA and find which one works well. To make sure that your video ad is resonating, produce enticing content that engages more. CTR or Click-through rate can be calculated by dividing the number of clicks that your ad receives by the number of times your ad is seen.
Conversions
This is another important KPI to watch out for. Conversion through a video ad states how well the video influenced viewers to convert into a potential lead. Measuring conversion based on video ads is quite straightforward.
However, it's tricky to measure conversions based on organic video content. To measure conversion in these cases, marketers can utilize tracking to find the origin of clicks and conversions.

Tarun Gupta, CEO of Brainpulse Technologies, is a prolific author and digital marketing specialist. His insightful writings span SEO, content marketing, social media strategy, and email campaigns, offering invaluable expertise to businesses worldwide. Tarun's contributions continue to shape the digital marketing landscape, guiding success in multiple niches.
---