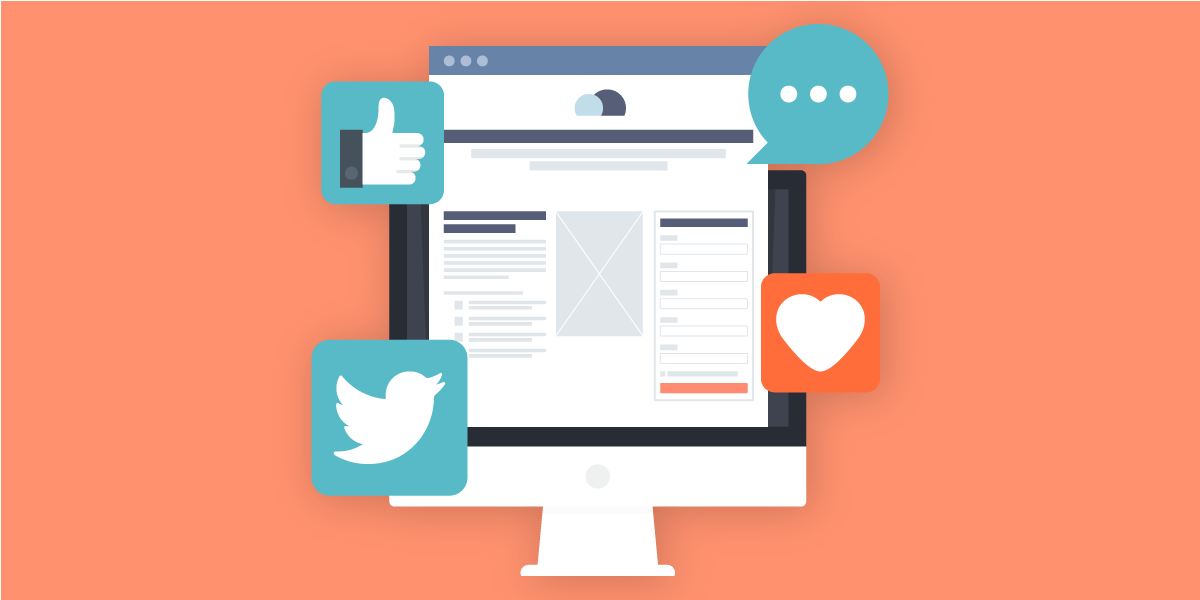 Besides launching a social media campaign, you need to put in place tools that can accurately measure its performance. These tools help you monitor your campaign journey and assist you in tracking the competition. Unless you keep an eye on how your social media marketing campaign is heading, and what are the fixes required, it will be difficult to achieve the campaign goal you set up.
Best Social Media Marketing Tools 2020
The article lists 7 most popular social media marketing tools. They can be used to monitor your brand, track competition and generate leads. Here goes the list:
1: Mention:
The tool helps you sin sharpening your existing marketing strategy. Mention brings forth results based on different metrics including audience's intentions, their pain points, and the way they engage online. For social media marketers, the tool seems very handy. As name implies, the tool reports all the details about your brand mention. For brands, it's important to track the platforms where they are being discussed.
It eventually helps to create new connections, generate leads and scale brand reputation.
2: Brand24:
Like Mention, Brand24 as well gives marketers insights into where and how their brand gets mention across the web. The tool works around social listening to find ways to accelerate your business growth.
The tool comes with a feature called tracking analytics that shows sudden spike and downfall in discussion volume around your brand online. If anything of this sort is happening, the tool sends instant alerts.
In addition, Brand24 offers marketers a number of listening tools to let you discover and attract leads who could be interested in your services. Using the tool, you can search for key topics, discussions, competition and trends.
3: Awario:
If you're a budding brand, Awario may help you in all your social media monitoring activities. It can help brands grow their brand, traffic and ultimately, sales. It's a web app with a slew of advanced features and targeting options in place to track mentions, keyword phrases, and competitor mentions.
The tool isn't only intelligent enough to track what people are saying, but also what people have already said. Thanks to its historical tracking system. The tool lets you the part of an ongoing conversation as it goes on. Awario catches up the mentions from social media sites, blogs, forums, news and Q&A sites to monitor your brand mentions. Additionally, the tool thoroughly monitors your profiles, blogs, forums and more. You can act on mentions as soon they appear online.
4: Sendible:
Sendible eases off the tiring efforts you to manage and track your multiple social media profiles. This all-in-one social media management tool comes packed with comprehensive reporting tools that help you monitor all of your social media profiles at one place. The tool gives marketers ability to schedule posts and monitor social listening across the profiles.
Sendible lets marketers dive deeper into most effective keywords, popular times to post and best time to publish posts. In the nutshell, a business can adopt Sendible to streamline the overall social media marketing.
5: BuzzSumo:
BuzzSumo is another popular social media tool for monitoring your social media marketing campaigns. It helps you find the key topics that're being shared. The tool even offers web monitoring and tracks your brand on social media. Bloggers can use the tool to search for popular topics in order to get better blogging ideas.
As tool helps you discover topics that people like to read on social media platforms, you can devise a better and effective content marketing plan.
6: Pinterest Analytics:
Pinterest business account comes with a power packed with free metrics. The metrics help you gauge how your Pinterest marketing is performing. First metric that the analytics measures is your Pinterest profile which tracks the impressions of your pins. The metrics displays the data about how many times it's shown in the feed. It elaborates which pin is seen the most by the users, how many users have saved your pins and how many visited your website after clicking the website.
The analytics even updates you about those pins that received maximum traction and where those pins were pinned. It will help you find those Pinterest groups boards that are doing great in terms of impressions, saves, and click-throughs.
7: Tailwind:
The tool, a scheduling app for Instagram and Pinterest helps bloggers access robust analytics feature. Using the feature, you can track how well Pinterest campaigns are doing. The metric is important in order to grow your business. The tool offers an innovative dashboard that gives you a profile performance for the week.
Marketers can see how many new followers their business page received that week. It also tells the number of new pins you pinned and re-pins you received. The tool also offers a graph to visually represent how well the Pinterest campaigns are going. The tool also gives marketers insight into virality score, engagement score and engagement rate.

Tarun Gupta, CEO of Brainpulse Technologies, is a prolific author and digital marketing specialist. His insightful writings span SEO, content marketing, social media strategy, and email campaigns, offering invaluable expertise to businesses worldwide. Tarun's contributions continue to shape the digital marketing landscape, guiding success in multiple niches.
---