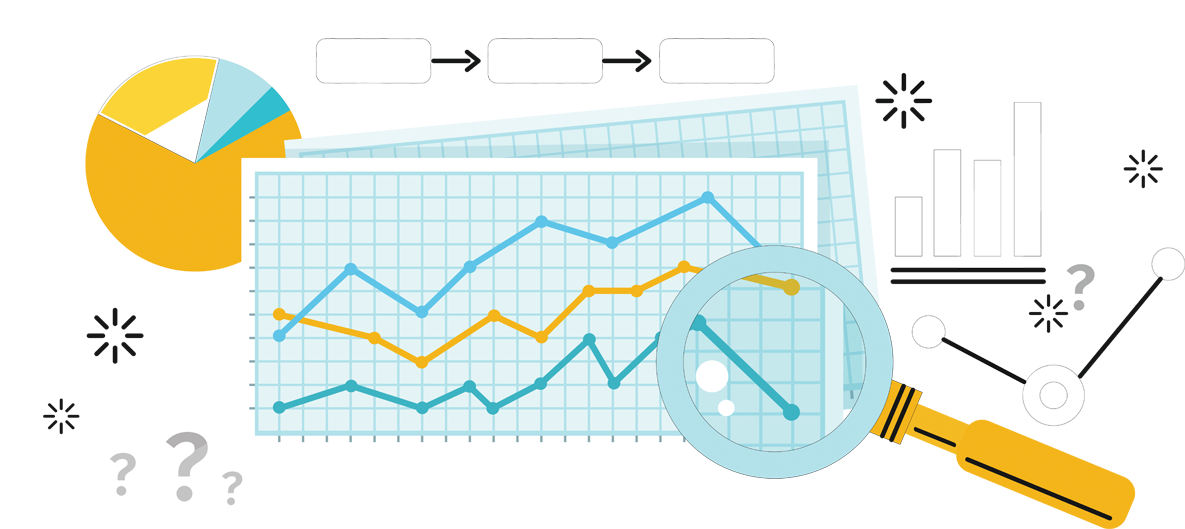 An effective social media marketing campaign starts with a better and well-planned social media content audit. It helps marketers ascertain many strengths and weaknesses of the activities to be carried out across your marketing channels.
The content audit gives a clear insight into three major areas:
Exploring content that's engaging and receiving more traction.
Finding out competitors content that's doing well.
Identify content that's not performing and needs improvement or complete removal.
Social Media Content Audit Steps:
Ideally, content audit could take many routes, but eventually depends upon how an organization plans it as per its previous experiences. A standard process of social media content audit is the following:
1. Identifying the right content platforms:
In the very first step of content audit, you should identify and focus on the content platforms that are relevant to your industry vertical. Zeroing on the right content platform will help you in optimizing the resources as well.
To identify the most suitable content platform, you need to work on two key areas- Demographics and competitors. Your target audience is the staple food for your business. Therefore, you should know every demographic detail about them. It includes - who are they, where they live, what their average age and so on.
Once you find the interested audience on social media channels, connect them with the your brand's audience. This is how you can reach the right people at the right time. For instance, if you're looking at women buyers under 25-40 years of age who could be interested in your products, optimize your content for Pinterest. For the even younger audience, you can focus at Snapchat and Instagram also.
Another important aspect of identifying right platform is to check how your competitors is following their social assets. For instance, if you want to find platforms where you can sell your Instagram marketing plans, look at your competitors. Check out which social platforms they target, number of followers they have, frequency of the posts they publish and average user engagement they ensure.
2. Measuring the engagement:
When finished with finding right social content platform, measure organic metrics across these channels to understand how much the content engagement and traction these channels are generating. Every social media channel has inbuilt analytics to track the campaign performance. Facebook Insights, Pinterest Analytics, Twitter Analytics, LinkedIn Insights or Instagram Insights are some of those tools that can give you detailed insight into your social media content health.
Browse our complete gamut of social media marketing services to get massive visibility and reach on social networks.
You may also give a try to tools like Buffer or Hootsuite to fetch insights of all the premium social networks in one place. No individual logins are required to access each network. Just a single sign-on, and you can access all your social channels via a single interface.
3. Classifying the content:
Tools like Buffer help you gain an insight into the content that receives most and least engagement on various social channels you're targeting.
If you're using 'buffer', choose a social network from the list, go to the analytics section and choose a date range. You can filter posts to get the list of the Most Popular and Least Popular posts in respective tabs.
This is how you can find patterns on the content that is not generating engagement or one that's generating. If you find that your video posts are performing well than your text posts on an individual network, consider sticking at creating more of this type of content for that platform.
You should change your content strategy as per the insights available. If you discover that text posts are not doing good or engaging any more, start posting other types of content that are more successful.
4. Identifying your competitor's content:
How successful your competitors in their social media content strategy are also a key factor to evaluate. Glaring at their content helps you identify areas of opportunity to improve your social strategy further.
Are you not able to pull more audience to your content? Call us for help. Our customized social media audience engagement strategy will help you bring massive audience to your content.
You can use tools like Fanpage Karma to analyze your competitor's social media strategy. Within the tool's dashboard, click on the "Analysis" tab and filter by the competitor you want to start analyzing. It will display most engaging content based on metrics such as Top Pictures, Top Videos, Top Links, Top Hashtags, Top Words and Type of Posts, among others.
So, start preparing Social Media Content Audit checklist now. Tell us how you may want to proceed, and the tool you'll likely use.
---