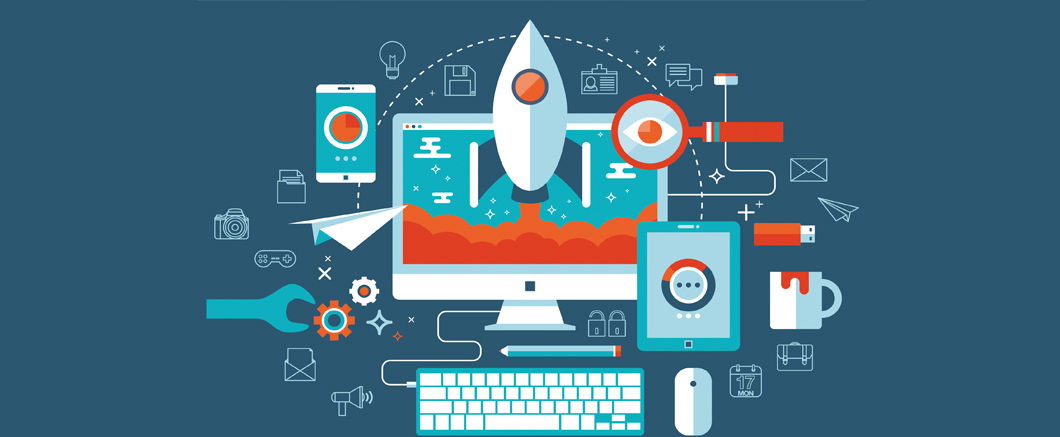 Recall the good old times when Google used to shuffle not less than 200 ranking factors to determine the SERPs. But to date, a lot has been changed. Google has made considerable changes to existing SEO strategies. Interestingly, one thing that remained constant throughout was Google's preference to some ranking factors much more than others.
For an enthusiastic entrepreneur like you, a running website is just a beginning. You need to give it to a solid push in search engines. Moreover, you need to give it an exposure as well. Planning and running a website might be easy, but seeing it ranking on top is something that requires a strategy, ideally, a workable strategy.
8 Best SEO Strategies for Instant Ranking in 2020
The post brings together those essential ranking factors that would be crucial for ranking in 2019 among all listed by Google. Search engine optimization is no more a stand-alone practice. It's a component of your digital marketing bouquet. Finally, age old link -driven ranking approach has been shifted to content-driven user-focused approach to SEO to get your website noticed.
1. Start from Scratch
Hiring an SEO agency is the last thing you should think at. You can create foundation for a SEO friendly website from very beginning. While you're out to choose a platform for the website, I'll suggest you WordPress CMS, a content management system that accounts for almost 24% of website running today. I recommend you build your site using WordPress. WordPress is the world's most popular CMS for plenty of good reason.
It's intuitive, powerful, customizable, and provides a great platform for SEO WordPress has a theme gallery comprising thousands of business SEO themes of your choice. Once you're ready with a WordPress theme, install Yoast SEO plug-in (you may choose one that you prefer) that provides full functionality for most of the critical SEO elements.
2. Keyword Research
This is the most important activity to begin with when launching a SEO service campaign. I believe your website is there to deliver a specific goal, so try rankings for particular keywords. You can't run high for all keywords, thus choose those keywords that resonate to your business vertical. For instance, if you deal in clothing range for men, plan it around that rather running for winter clothing keywords. My recommendation would be choosing log tail keywords, as they provide best level of focus and concentration for your site's SEO. Moz says that 80% of all organic traffic generated on internet is due to long tail keywords.
3. Technical SEO
Keeping the terms right with technical SEO isn't that complex. With so many of the SEO tools available, you can easily track technical bottlenecks and fix them. If you have vague idea about the technical SEO, go through the following to know what needs to be done on this front.
At the outset, make sure your website is mobile-friendly and offers unbeatable user experience across devices. Dive deeper into errors related to status codes and fix them immediately. Then move to robot.txt to identify and fix errors. Have an eye over site indexing issues via Google Search Console and fix them immediately as possible.
Other technical SEO factors that require immediate attention may include duplicate title tags and duplicate Meta descriptions, website content and broken outbound and inbound links across the website. And finally, if you're up with the above, submit your XML sitemap to Google via Google Search Console.
4. Website Speed:
Google recently announced its page speed algorithm to weed out slow loading pages from the ranking. With algorithm, Google signaled that page speed has a direct impact on both traffic and conversions.
As per Google:
"The average time it takes to fully load a mobile landing page is 22 seconds… yet 53 percent of mobile site visitors leave a page that takes longer than three seconds to load."
Slow loading pages direly impact the user experience. This appears to be the main reason why Google takes page speed into consideration as a ranking factor. There are multiple things you can do to improve your page speed. Start with minimizing HTTP requests for the different parts of the page, like scripts, images, and CSS. Huge files take time to load, so it's recommended to reduce file size by compressing them and combine common files to reduce requests.
Ask your developer to create a process to let your CSS and JavaScript files load simultaneously. Make efforts to reduce DNS lookup time and improve server response time as well. Use plug-ins for browser caching and opt for a CDN tool. These efforts altogether may boost your page load time.
5. User Intent
Have you ever thought why Google asks webmasters and marketers to write great content, optimize it, and get trusted links? This is how Google the right results as per the user's intent. Google put all its best efforts to understand context and serve results based on searcher intent.
It creates a situation where you need to go with advanced level keyword research and selection more important than ever. You have to find keywords that may have contextual relevance and alignment with a search query. In 2019, user search intent will be a decisive factor for success of an SEO campaign.
6. Quality Content
Your content marketing efforts must be optimized for the maximum outreach and engagement. Merely writing, posting and sharing will yield no result. You need to prepare a content marketing strategy that breaks through the clutter.
Create a content hub with a content calendar.
Make sure to produce posts as per the content calendar created. Your content resource must have a combination of useful, informative, and entertaining content. Promote the content, news and articles on social channels. Update existing and stale content with fresh text.
At the very end, what really matters for your website ranking is the content you produce. More the content your website consumes, higher the ranking it achieves. Quality content dispensation will be a great strategy to keep your website rankings rollings. Digital marketing experts recommend creation of long form content span across two thousand words.
Its impact on search results may be debated, however, what remains true is that long form content engages the audience more. Make the content focused, relevant and of high quality. Use keywords or semantic variants in the page titles to get your website noticed.
7. User Experience
A website is said to be great at user experience (UX) if it's focused more on gaining insight into users' needs, their values and their abilities. Marketers need to rely on Best UX practices to improve the quality of the user experience. Following are the factors that you can work on to boost your user experience.
Check through your content to ensure it is unique and engaging. It's also important to see if your website navigation is easy and user-friendly. Moreover, it's also important that website's design elements are capable enough to evoke emotion and appreciation. And last but not the least, your website needs to be trustworthy so that users can believe you.
8. Mobile First
Google started rolling out its mobile-first index to put its mobile strategy first. The idea behind the new process was to give preference to mobile friendly websites instead desktop websites. Google made it very clear how they consider if a website is eligible for mobile friendly index.
As per Google, a website doesn't necessarily have its mobile version to fulfill the criteria. Even if website pages without mobile versions work well on mobile may be eligible for indexing. The only idea behind the move is to embrace mobile websites.
Ensure that your website adapts to all screens, be it desktop, mobile or tablet. While making your website responsive, scale your images so that they can fit to screens. When optimizing mobile website, use short Meta titles to utilize the little place available. You should be vigilant about the pop-ups that cover your content. If you find any, please fix it as it could prevent visitors from accessing your content.

Tarun Gupta, CEO of Brainpulse Technologies, is a prolific author and digital marketing specialist. His insightful writings span SEO, content marketing, social media strategy, and email campaigns, offering invaluable expertise to businesses worldwide. Tarun's contributions continue to shape the digital marketing landscape, guiding success in multiple niches.
---