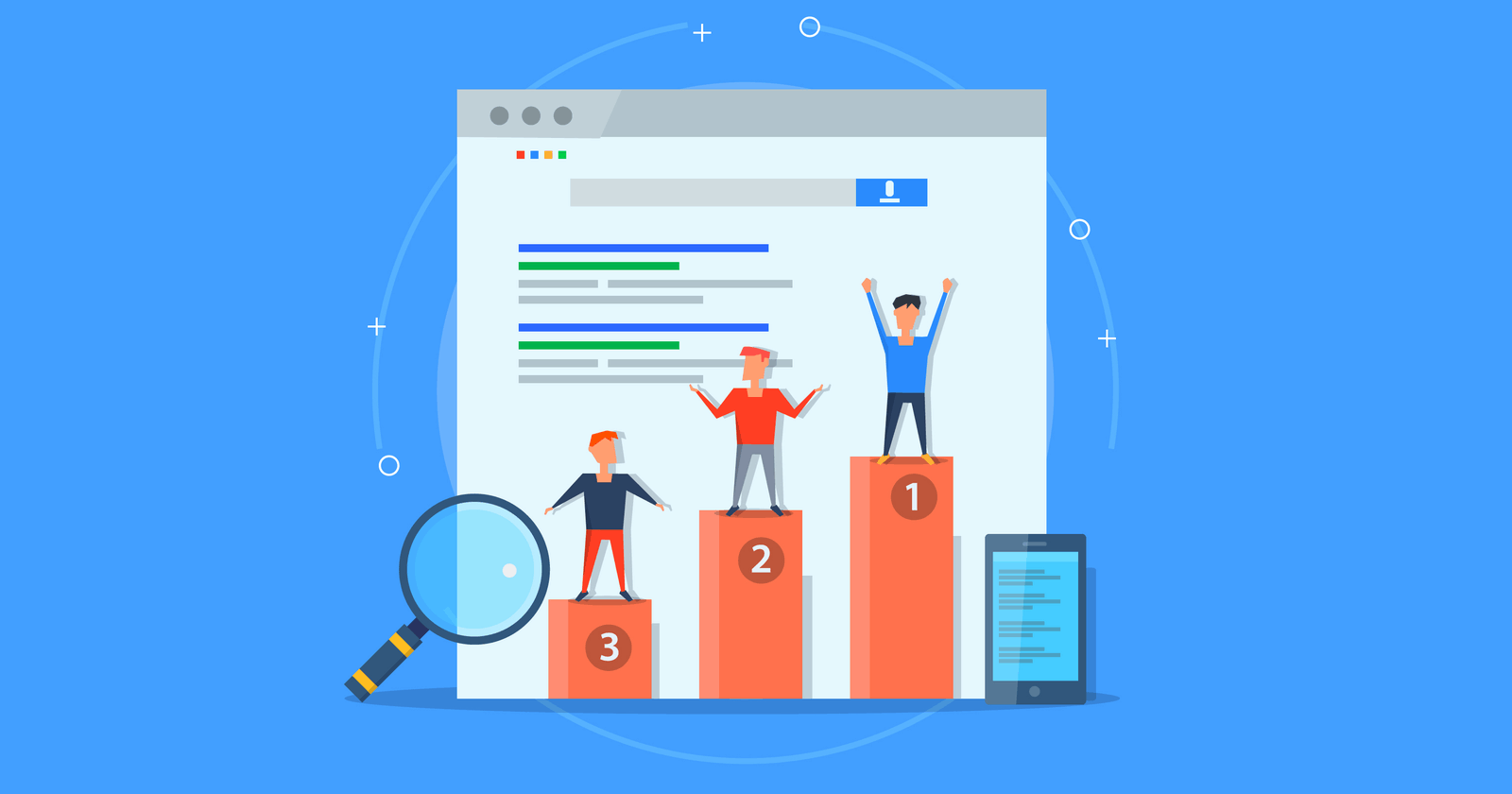 You may have achieved top position in Google search rankings, now the real task is to maintain it further. You've worked hard and don't want to let that magic go. Businesses put efforts to bring consistent source of traffic. A website without traffic is serious dent on your conversion efforts. Unless you have a bunch of loyal and long term customers, you will fail in having a good rapport with seo rankings. It will further diminish your visibility in search engine queries.
Google, without any doubt, is pretty serious about the ranking signals. Every random year the search giant appears with a new one. Way back in 2014, Google introduced HTTPS as a significant ranking signal. The Trend continued with mobile usability in 2015; RankBrain in 2016 and mobile page speed in 2018.
10 Essential SEO Ranking Factors to Watch Out for in 2020
I firmly believe that these ranking signals have only one aim to fulfill: create a better, more awesome user experience. Therefore, you should adopt an SEO strategy that's created around hundreds of these ranking factors.
Though, Google considers over several hundred signals as ranking factors, I am listing out 10 that I feel the most important for 2020. Here we go:
1. Authority Content:
Like always, a website that offers great and value adding content would be a clear winner. This means you are bound to produce great content and worthy information through your site. The quality of your website and blog content will be decisive in 2020.
Moz once stated that content that's optimized around the targeted keywords is still the super ingredient in an SEO strategy. While writing a post or page, make sure they provide valuable information. High quality content is one that accelerates use engagement and reduces bounce rate.
2. User Search Intent:
A page can garner more organic traffic if it's written having searcher's intent in mind. A SEO strategy driven by adopting the searcher's intent could result up to 500 percent spike in organic traffic. Recently, Google as well, updated the search results by adding a new featured snippet that is designed for "multi intent" queries.
User intent tells you more about what your customers are really searching for. Visit your Search Analytics report in in Google Search Console to get an idea into what people are clicking on the SERPs to get to your site.
3. Exhaustive Keyword Research:
Regardless of what certain section of industry thinks, experts still rely on keyword research for producing quality content. Go through competitor research and data mining to unleash keywords that have average search volume, but a high CTR. You need to work incessantly with your primary keywords to convert them into topics that entice your searcher.
4. Voice Search:
Google has already noted that over 65% smartphone users who own voice-activated speaker use voice AI assistants like Siri, Alexa, and Cortana to perform a their day to day task. The search giant has made it clear on many occasions that voice is the fastest growing form of search. A survey revealed that by March 2017, 63% of teens and 41% of adults were already using voice search.
Tech giants like Amazon, Apple and Google are heavily investing in digital assistants. It itself indicates the potential of voice search for marketers. If you haven't yet ready for voice search optimization, take a stand.
5. Rich Search Snippets:
Rich snippets are now heavily used markup your text and data for better visibility in Google search results. They use schemas to display photos or ratings on your search results. Recall your recent visit on a recipe portal. Search Snippets can help you in reducing bounce and boosting CTR as they give users a brief preview of your content before they click on it. Your search snippets give insight into the quality of your content. Thus, by building high-quality website content, you can engage more users to your platform.
6. Mobile Friendly Website:
As mobile-first index is a norm now, not having a mobile friendly website might hurt your business growth. As Google offered strict guidelines for mobile-friendliness, websites are increasingly switching to responsive websites.
Google has made its official that responsive design helps their existing algorithms index the pages accurately. In times when users more likely go mobile for searching and shopping, your mobile website is nothing less than the oxygen that supports your existence in the SERPs.
To get an edge in a mobile friendly world, make your website responsive by following Google's guidelines. You should also ensure that content matches identically on your desktop and mobile website.
7. Migrate to HTTPS
Would you believe that 30 percent of page 1 Google results are using HTTPS? It's incredible, but true. Now, Google's chrome browser has started flagging sites as "not secure" in the URL bar when they aren't HTTPS. This is what Google announced back in 2017. Since its arrival, google has made several changes to its HTTPS guidelines. Though, HTTPS isn't necessarily impact your website's SEO, it could affect user experience.
8. Optimized Page Speed:
Recently, Google has announced page speed a significant mobile ranking factor. Alongside, Google is rapidly rolling out its mobile-first indexing feature. This means, mobile continues to be Google's new heartthrob.Google's page speed considers a website bad at user experience if it takes time to load and display information asked. Put simply, the slower your sites load, the more visitors and revenue you'll lose. Google views page loading speed a ranking factor and important to overall visitor experience.
Your website speed is now a significant seo rankings factor. Still, websites have been failed miserably to comply with loading speed requirements. They still don't load really fast, specially on mobile. And, at the times when most of the searches are made on mobile, this could be worrisome.
On world wide web, about millions of blogs or posted every day, so if your website doesn't load faster, readers will start looking for other websites. You needn't to be a geek for making your website load faster. You can see it happen by: Check your website's average page speed through many free/paid tools available. Fix the issues that prevent your webpages from loading fast.
9. Internal Link Structure:
Website's internal linking is a way to help users and search engines find website pages. Experts say that wisely curated internal links help in different ways. Your website interlinking should be designed around your users. This is the only way it can help you to drive traffic to your website. You must have seen websites where a wisely planned internal link structure guides users toward completing a conversion.
It's always important for a website to have inbound and outbound links. They're equally significant as backlinks indicating to your website. A website that sends outbound links to authority brands in niche, gets relevancy and boost in rankings. While doing external linking, make sure that the external pages you're linking to provide relevant, valuable content to your readers.
10. An Updated Website
A website accommodates many components. It includes design, content, images and videos. Among the list, content comes on priority as Google considers both content quality and content freshness as part of its seo rankings algorithm. Keeping your site current is something you must do to maintain your ranking.
While updating the site, don't only stick on the text. Rather, update the article / content using relevant videos and images around the performing keywords. It apparently improves the reader experience and entice people to link to your website. Start improvising the visual appeal of your website. Optimize the site layout to reduce bounce rates.
Above ranking signals altogether help you to create an awesome experience and deliver a more comprehensive, sophisticated SEO strategy for better SEO in 2018. Beyond all, SEO strategies which aim at quality over short-term gains will be the winners.

Tarun Gupta, CEO of Brainpulse Technologies, is a prolific author and digital marketing specialist. His insightful writings span SEO, content marketing, social media strategy, and email campaigns, offering invaluable expertise to businesses worldwide. Tarun's contributions continue to shape the digital marketing landscape, guiding success in multiple niches.
---