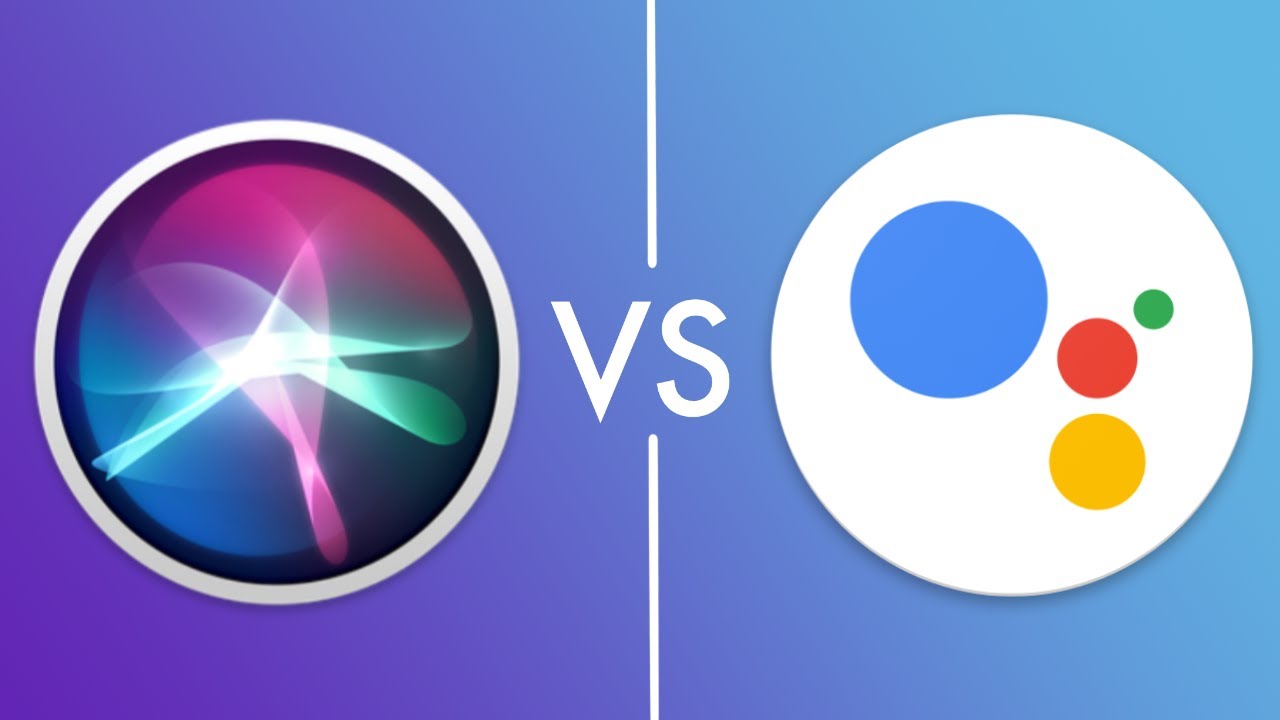 In the ever-evolving digital world, voice assistants help us to execute several of our tasks with quick commands. From switching off lights to turning on the tv, they assist in our day-to-day lives.
Both Google Assistant and Siri are popular voice assistants that are popular among users.  In your smart home, speak to it, ask it your questions or give a voice command and it will do whatever is instructed.
Though both voice assistants are great in the way they work, a question that most often crops up in our minds is -  which one is the better, Google or Siri.  While both assistants offer great features, each has its own benefits and downsides.
Basic Difference between Siri and Google Assistant:
While Siri is available for all iOS and Mac devices, Google Siri is specially designed for  Android devices and the Google Home app. Siri supports  17 languages while Google Assistant offers support for as many as 30 languages.
Siri is best for basic guidance and features different genders for voice. Google Assistant, on the other hand, lets you choose celebrity voices for giving voice commands.
Both voice assistants are free to use.  To use Google Assistant on an iOS device, you have to download the Goole assistant from Google's play store.
However, on the compatibility front, Google has a clear edge.  When it comes to compatibility, Google Assistant has the advantage. As already stated, the assistant is meant for Android phones and tablets, however, you can download it from the app store for iOS devices.
What is Siri?
Siri is Apple's AI powerd digital assitant. Back in 2010, the assistant was launched as a standalone app for iOS users. Since its launch, the company has integrated the tool into its family of products as a virtual assistant. Since its release, the virtual assistant has received a number of upgrades.
By using Siri users can search the web. They can also reply to text messages or read a day's schedule. The assistant utilizes the phone's default search engine to get results.
What is Google Assistant?
Google Assistant is Google's virtual assistant and a direct contender to Apple's Siri. The tech giant announced the arrival of Google  Assistant at its Google I/O developer conference held in May 2016. The features that the tool offers are identical to Apple's Siri, Amazon's Alexa App, and Microsoft's Cortana. However, it exceeds expectations when it comes to handling search-based Web queries.
The tool utilizes natural language processing to respond to queries, make recommendations, and perform query-based actions. Its commands begin with Ok Google.
Siri vs Google Assistant: Basic Distinctions
Assistant:
Siri is Apple's brainchild. It's a powerful voice-controlled digital assistant that Apple has already integrated into its family of products as a virtual assistant and navigator. The tool helps users to get things done quickly on Apple devices. On the contrary,  Google Assistant Google's AI-powered virtual assistant and an updated version of Google Now.
Technology:
Google Assistant has an inbuilt natural language user interface that the tool internally uses to respond to queries, make recommendations, and perform actions. To execute tasks, Google Assistant delegates requests to a set of services. The tool is integrated with Google Search and fetches answers from its database search-based queries.
Apple's Siri utilizes natural language processing to execute commands related to searching and operations. The tool access the results from the phone's default search engine.
Functionalities:
Whether it's Siri or Google Assistant,  both are built to perform their roles as virtual assistants without any exception. Both the assistants can play music, podcasts, audiobooks, and the radio on command. They even control your smart home devices.
Google Assistant is pretty good at handling search-based Web queries as it pulls the results from Google's search database. Siri, however, is good at web browsing and dictation.
Integration:
Integration capabilities distinguish Google Assistant from Siri and give users a reason to choose the one that suits them the best. How well a digital assistant can be integrated with the devices is the main factor that decides which assistant is better.
Google Assistant can be easily integrated with an extensive range of smart speakers and smart home devices such as Google Home, Google Home Mini, and Google Home Max. So far, Google's digital assistant works with more than 5,000 smart home devices from span across several hundred top-notch brands.
On the contrary, Siri's integration is limited to Apple's own ecosystem. Thus, its works flawlessly with iPhone, iPad, Apple Watch, Apple TV, and iPod Touch.
Conclusion:
Both AI assistants are good at working. The technology is evolving and looking forward to more improvements over time.  It's up to you, which one you want to use. While installing one, read their pros and cons by visiting their respective websites.
In fact, both Google Assistant and Siri communicate with users in a more conversational manner. However, since Google relies on its massive trove of data and information, its responses are better than Siri's.
---