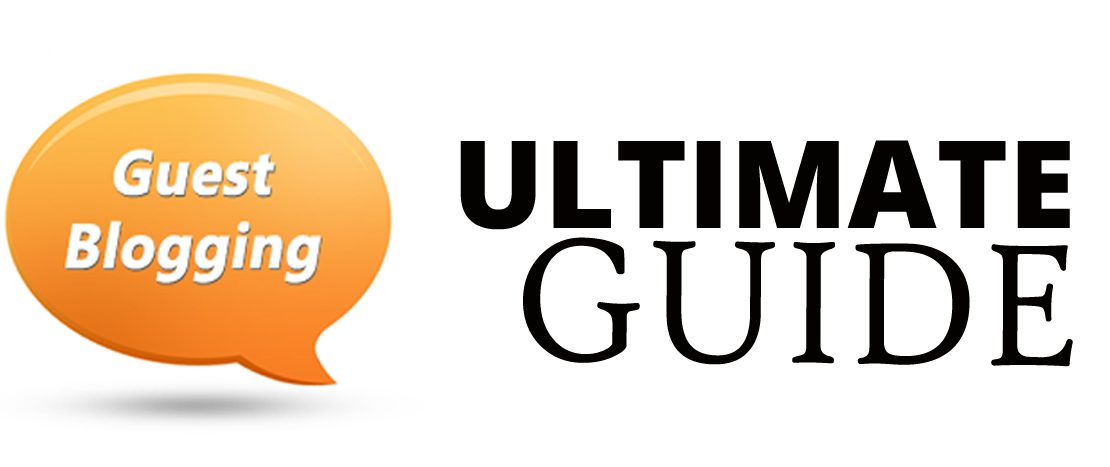 Apart from your website, your business blog is another significant entity efficient enough to drive, influence and engage buyers to your business. Before going viral with your corporate blog, you need to explore various fronts at one go to ensure right pitch to the right audience. The article is an ultimate guide to a successful guest blogging Strategy for driving traffic.
It's quite tricky to create a solid foundation for your corporate blog in the very beginning but adding efforts may help you to get the most out of it. If you have plans to launch a rock-solid corporate blog to represent your business in the spectrum, follow the rules stated below.
What is Guest Blogging?
Guest blogging is nothing like a magic stick but a very simple yet effective marketing strategy that increases traffic to your website and improves the network building opportunities with sheer credibility. For bloggers, there is no striking weapon than this if they need high quality content without investing huge amount. This is quite an important part of your strategy and if internet marketing services experts are to be believed, it offers a good number of advantages to the webmasters.
Being a powerful marketing strategy to grab quality back links and potential buyers, Guest Blogging Services help to improve your business network channel. A blog owner usually accepts high quality blogs from fellow bloggers who are able to provide highly authentic, well researched and quality content for the visitors. The component has every power to give webmasters a clear SEO advantage. Stated below are the primary benefits of the guest blogging.
9 Steps to a Successful Guest Blogging Strategy
Content marketing experts suggest if you don't know how to talk to your audience, you can't refine the message in the way you want. Essence of corporate guest blogging persistently depends upon value, influence and engagement. Following are a few pointers you need to look at while launching a corporate blog.
After Penguin and panda updates, almost all the campaign tactics and strategies of the webmasters have either became outdated or changed forever. And among those strategies that Google penalized, link building became the top victim. Fortunately, Guest blogging still scores good and is still favoring SEO geeks in their optimization efforts.
Google guys still believe that Guest blogging can be an innovative tool that helps in getting backlinks and increases the scope of site reach to the target audience. So, if you are planning to put guest blogging under scanner to check its worthiness, let me sort some primary factors that you should put in perspective while writing a guest blog.
1. Set The Blog Objectives:
Setting blog objectives minimizes the strain surfaces during the start of your corporate blog campaign. Corporate houses have their own objectives to carry out with their blogs. Lately, these goals become a decisive parameter to judge the way in which content is going to be produced. If earning revenue is your motive, produce a content with a solid call-to-action else goes with the valuable content with information quotient to achieve branding purpose. Without setting the core objectives of your blog, you can't push the content in the right direction you want.
2. Prepare A Content Calender
The theme of the post, the frequency of the post and the timing of the post are those parameters that need pertinent attention every time you plan a blog. Preparing a blog calender or scheduler can assist you in doing this. Content calender defines the type of the content to be posted and frequency over time. Include latest happenings, events and industry news in your blog to turn it newsy and engaging but ensure it must be in relevance to your niche market and specific to your business. Stay consistent with the calendar and the time of your posts i.e. what to be posted on Sunday, lists to be posted
3. Go Social With Your Blogs
Now you have a blog on your dashboard reviewed, informative and solid. What's next? You still have to go extra miles to your blogs. Use social channels like Facebook, Twitter and others to share, impose and reimpose your content across the relevant communities. This sort of imperative social media marketing may escalate your blog proportion at a greater extent. If you think your post a great piece to share, create PDFs, e-books, and Slides to share it with others who will continue the chain. You have to ensure that the blog is worth sharing and contains the core value and information a reader expects.
4. Get The Real Taste Of Guest Blogging:
Being a blogger you understand the power a blog constitutes within. There are other bloggers in the vertical as well as you. Featuring their blogs on your business blog can seriously help to create effectively connect and free advice to the potential readers. Offering guest bloggers an opportunity to contribute their thoughts on your corporate blog. In this way you can extend great credibility among readers for your blog. Writing a guest post for another blog will certainly be a quick cake to help spreading your blogger brand and message .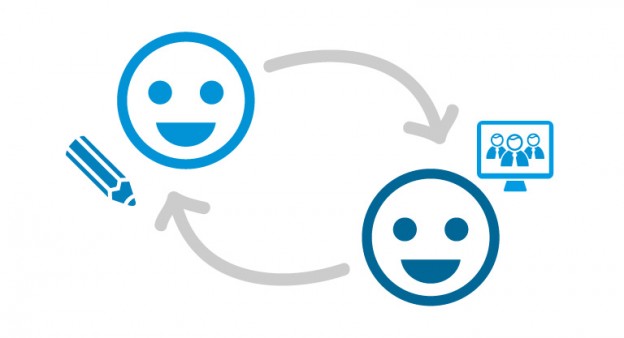 5. Frequency And Consistency
After accomplishing all the adherences leveled above The major query for the guest bloggers here is to choose the frequency and the consistency in the blog. Being a blogger you ought to release your blog on a said frequency since readers require some time to read and understand your blog. Forcing readers to go through your industry based guest blogs every time you post one will lead to a serious disinterest among the readers. Bloggers suggest two to five posts in a week as a good idea in terms of frequency and added readership.
6. Connect With Your Audience
Targeting the right audience is core of guest blogging every guest blogger understands whether novice or experienced. Audience targeting is the key in the internet marketing since failing in creating relationship and engagement falls flat on organization's revenue aspirations. If you offer services to a particular service vertical, high-traffic is something that you need at the very end. To get the things in order, your bloggers need to be precise and calibrated in their blogging efforts. Not only they should target the audience who belong to the same domain but also should approach them who are interested in their service vertical.
7. Set The Post Frequency
For the guest bloggers, frequency of the blogs is something very important to consider. It is crucial to understand that the frequency of your blog posts should be manipulated in the the way so that it can yield maximum attention of the audience. A good post posted twice a week is quite beneficial than 10 worthless posts a day. If you are a player in B2B domain, find a few websites where clients may need the services of the guest bloggers and request them to allow you post your blogs.
8. Choose the Targeted Audience
Once you have decided the websites on which you want to post your blogs, its time to choose a right topic to deliver. It is pertinent to choose topics that have mass appeal to the audience and have direct impact on your business. Check whether the topic you choose adds value to your buyers or not. A guest blog topic is something that ensures quick connect with the audience. You can go ahead with the latest trends in the industry in order to get the newest and elaborative topics to be included in your next blog.
9. Produce Engaging Blog Posts
If I am talking about the blog content to be used, I am obvious about its freshness, quality and relevance. While writing a guest post with conversion abilities, you need to have a closer look on your blog's readability quotient. This is the essence of any traffic driven and revenue oriented SEO service campaign at the very end.
You need to ensure what you are telling people is the relevant to the subject matter and written in a language understandable to your audience. Readers are not interested in the technicalities you convey but all they need is a complete chunk of information they are willing to have from your site. While placing the thoughts on your blog, make sure are well-connected and not scattered. The information you are willing to share should be integrated so that it could collectively bring in the information before the audience.

Tarun Gupta, CEO of Brainpulse Technologies, is a prolific author and digital marketing specialist. His insightful writings span SEO, content marketing, social media strategy, and email campaigns, offering invaluable expertise to businesses worldwide. Tarun's contributions continue to shape the digital marketing landscape, guiding success in multiple niches.
---