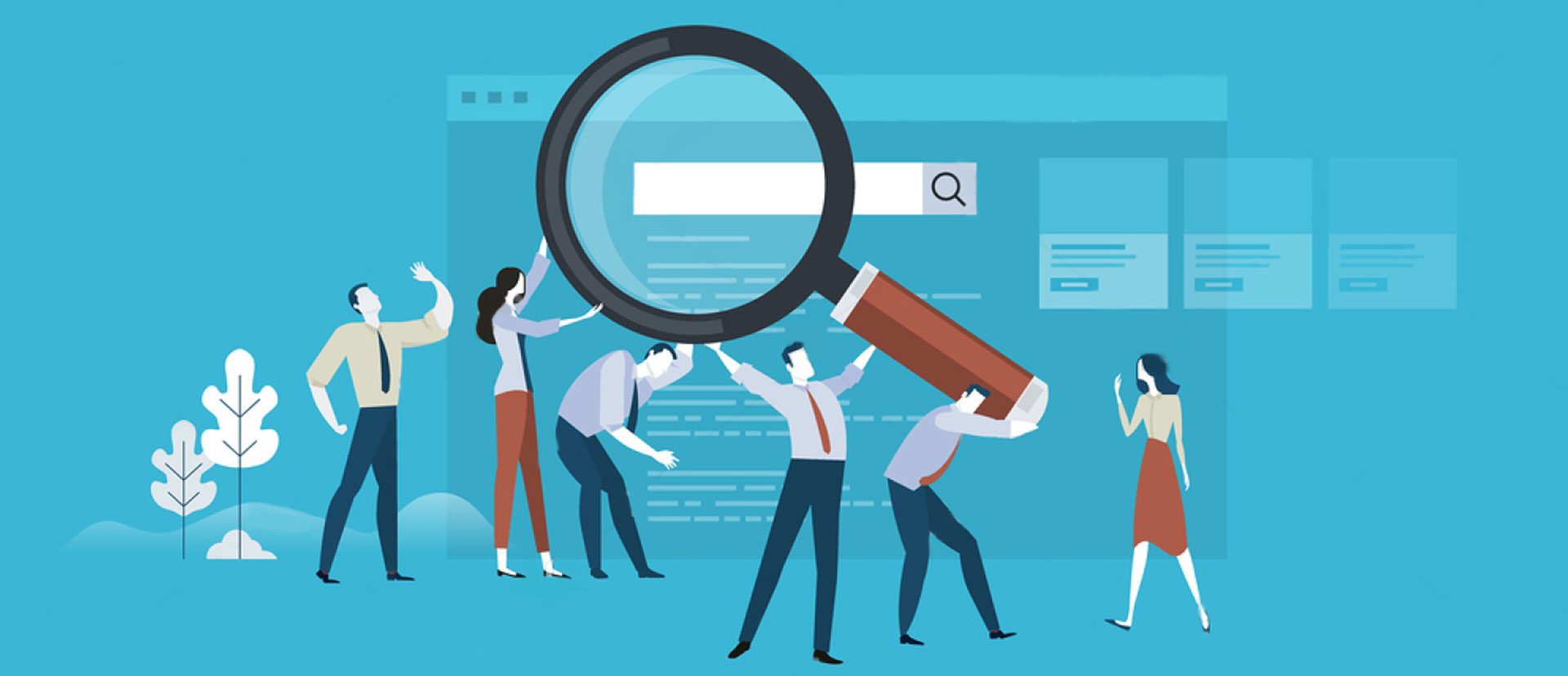 Besides higher search rankings and organic traffic for online websites, SEO also allows marketers to boost the website's conversion rate. The more you get insights into your SEO campaigns, the more you will be able to scale your site's conversion rate. Before going into the details of the strategies, let's briefly understand the conversion rate optimization.
What is Conversion Rate Optimization?
Technically, conversion rate denotes the percentage of visitors to a website that converts into customers. These are the people who are intended to take any desired action on a given webpage. Keeping in the mind, it's safe to say that conversion rate optimization is a practice to find out bottlenecks in a conversion funnel and fix them.
The goal behind CRO is not necessarily getting new visitors. Instead, getting the existing visitors converted into paying customers. Following are key terminologies related to conversion rate optimization:
Conversion
Conversion is any action that you want your visitor to take on your website. It could be anything from a newsletter subscription to a product purchase. Conversion is a process to convert visitors into buyers.
Conversion rate
Conversion rate is the percentage of website visitors who reach the final stages of the conversion funnel. To calculate the conversion rate on the website, divide the number of conversions by the total number of website visitors and multiply it by 100.
Call-to-Action (CTA)
Call-to-Action is a directive for the user to take an action. Which Call-to-Action button to apply on the website depends upon its goals. Eventually, the common CTA buttons that websites use include "buy," "sign up," or "order now" etc.
Exit rate
This is the unit to measure the rate of users who leave your site after viewing a page. It also includes the website visitors that land on the page from elsewhere on your site.
How Does SEO Boost Conversion?
Now as you're aware of the basic CRO terminology, below listed are some key factors that can improve conversion rate optimization: -
Mobile-Friendliness
Mobile-friendliness is now an imminent ranking factor. With mobile-first-indexing is now in place, Google bot prefers mobile websites while indexing pages. So, how does it impact conversion? It's simple. If visitors find your website content difficult to explore on mobile devices, they will leave immediately.
Mobile-friendliness takes into consideration several elements altogether including Touchscreen readiness, mobile page speed, content legibility, and website compatibility with mobile browsers. If these elements are in place, you can prevent turning your mobile visitors off from converting.
Run regular audits to discover how to improve a website's mobile friendliness. This way you can significantly improve your mobile user experience to make them more likely to convert. Don't ignore the importance of having a responsive website that fits perfectly on all screen sizes.
Website Speed
Slow-loading website pages are the biggest turn-off for visitors. This is the numero uno reason why your target customers and crawlers leave your website and seldom return. Generally, your website takes more than three seconds to load, you will see half of your site users leaving your website, and most of them never coming back.
The advantage of fast-loading pages is that customers can find them easily. This significantly reduces your website's bounce rate. With a comprehensive SEO audit, you can monitor your website's page speed metrics and find the bottlenecks that slow the pages down.
If you run an eCommerce store, good page speed can provide a huge boost to your sales. You can use Google PageSpeed Insights to check your page loading speed.
Website Navigation
Website navigation helps visitors explore websites and jump to relevant pages without jumbling here and there. If you have broken links on your site, you're preventing visitors from reaching the desired page. It's a huge dent in your conversion efforts.
Unless a visitor reaches the right destination he is searching for, he won't pay you any money for the transaction. Broken links even make the bot's crawling job a lot harder. The best way to find and fix broken links is by running a backlink audit using a link audit tool.
Broken links result in the worst user experience and a noticeable decline in the website's conversion rate. Remove instances of broken links on the website to improve SEO and conversion rates.
HTTPS Security
Visitors are apprehensive about websites that run with HTTP URLs. They don't provide their personal and financial details to such websites. Migrate to HTTPS URLs to make your visitors feel secure while giving away their information. It will significantly hit your conversion rate downwards since no one will ever want to transact on your website.
An SEO audit tool comprises reports covering all non-HTTPS URLs on your website. Fix the issue asap since it's a ranking signal too. If your website doesn't have an SSL certificate, it will negatively impact your website's organic rankings.
Conclusion:
The points covered above are essential to SEO. They help websites get indexed and ranked higher. The more visitors visit your website, the more will be the chances of getting them converted.
Optimizing your website for search engines automatically boosts its conversion opportunities. If you are struggling with poor conversion, run an SEO audit to find and fix the elements that are creating trouble.

Tarun Gupta, CEO of Brainpulse Technologies, is a prolific author and digital marketing specialist. His insightful writings span SEO, content marketing, social media strategy, and email campaigns, offering invaluable expertise to businesses worldwide. Tarun's contributions continue to shape the digital marketing landscape, guiding success in multiple niches.
---