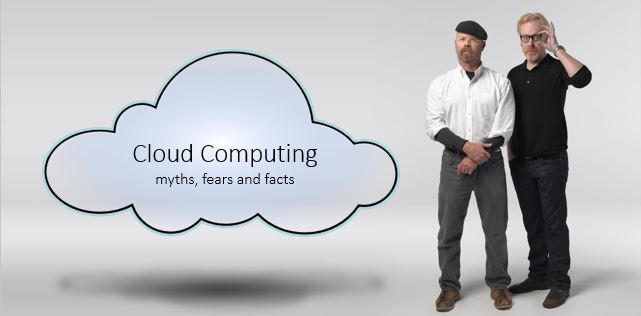 Cloud offers the most convenient way to enhance your company's IT infrastructure. Highly scalable, robust and economical, it lets you grow your online business without any limitations. It is an advanced technology hosting arrangement that is popular and has been widely accepted all around the globe, for its series of advantages. However, just like any other new, advanced idea, cloud hosting also has to answer a number of questions and clear some doubts to prove its reliability. In this article, we are going to take up a few issues that people have with cloud server. Most of such issues are myth and have a proper solution.
Common Myths About Cloud Hosting Services
Cloud Servers are usually like any other dedicated servers, however still people find it little complicated and have been parenting a few myths about it. Let us now take the most common myths regarding cloud server, one by one.
Myth : Cloud Hosting Is New
Fact: Yes, it is true that cloud is a term of present day, but the concept has been in knowledge since the late nineties. It is now that it has been fully discovered and is getting leveraged. If seen technically, the entire Internet is nothing but a cloud computing setup. As per the Gartner Research, it is expected to witness over 80% of Fortune 1000 companies paying in some manner for cloud computing by 2014.
Myth: Cloud hosting demands code re-writing
Fact: It is only when your web hosting service provider uses challenging platforms that you would have to rewrite or modify your code to ensure that it properly functions on the cloud. Normally, clouds are building just like dedicated servers and hence, do not demand any kind of code rewriting.
Myth : Monitoring while on the Cloud
Fact: On handing over your cloud computing responsibilities your host, it pretty much becomes your host duty to monitor. Hence, the key is to ensure giving it to a reliable web hosting company that runs all the processes in right queue and maintain the thing the way they should be. Another solution to this complication is end-to-end monitoring over the cloud.
Myth : Cloud has security issues
Fact: As long as your web hosting service provider is employing high-end cloud computing software, and is ensuring no abusers on the network, your cloud is safe and secure. A cloud may be insecure only if it networks contains abusers. Hence, in this aspect, your web host plays a very significant role. As otherwise, cloud has no technical errors and do not lose data even it is extraordinarily extensive. Safety has been guaranteed on large cloud environments. Moreover, with the present day technological advancements, cloud has become impressively smart and secure.
Myth : Cloud is not compatible
Fact: Many things have been said about the compatibility issues between IT infrastructure and cloud. Cloud has definitely emerged as the most convenient and affordable choice for most companies and hence, companies may have to modify their existing IT infrastructures to ensure that the the system compatible on the cloud. However, the great resort to this complication is the hybrid cloud, which is competent of taking care of all the compatibility issues.
Myth : Cloud is hard to understand
Fact: Your cloud is as easy as any other virtual private server plan or dedicated hosting service plan. On the contrary, to many, cloud hosting arrangement appears much easier that dedicated servers. Cloud servers can be set up in minutes. All you need to have is an online control panel or portal, which will take over all the responsibilities and get all account information as soon a server is setup
In addition to the above mentioned loopholes, there may be certain other doubts that people can scare you with. However, you have to remember that Cloud Hosting Services have been in their advanced form from past three years and hence, a lot of issues have been resolved. Technical experts have leveraged every aspect of clouds. Every complication that can arise with your cloud server account can be fixed quite impressively. In the end it goes without saying that cloud hosting is the most secure, reliable, scalable and extremely affordable arrangement.

Tarun Gupta, CEO of Brainpulse Technologies, is a prolific author and digital marketing specialist. His insightful writings span SEO, content marketing, social media strategy, and email campaigns, offering invaluable expertise to businesses worldwide. Tarun's contributions continue to shape the digital marketing landscape, guiding success in multiple niches.
BrainPulse is a renowned Web Hosting solution provider offering an extensive array of affordable Cloud Hosting Services to business houses of all size and capital. All these services are equipped with robust data center support, 99.99 % server4 uptime and 24x7 technical support
---