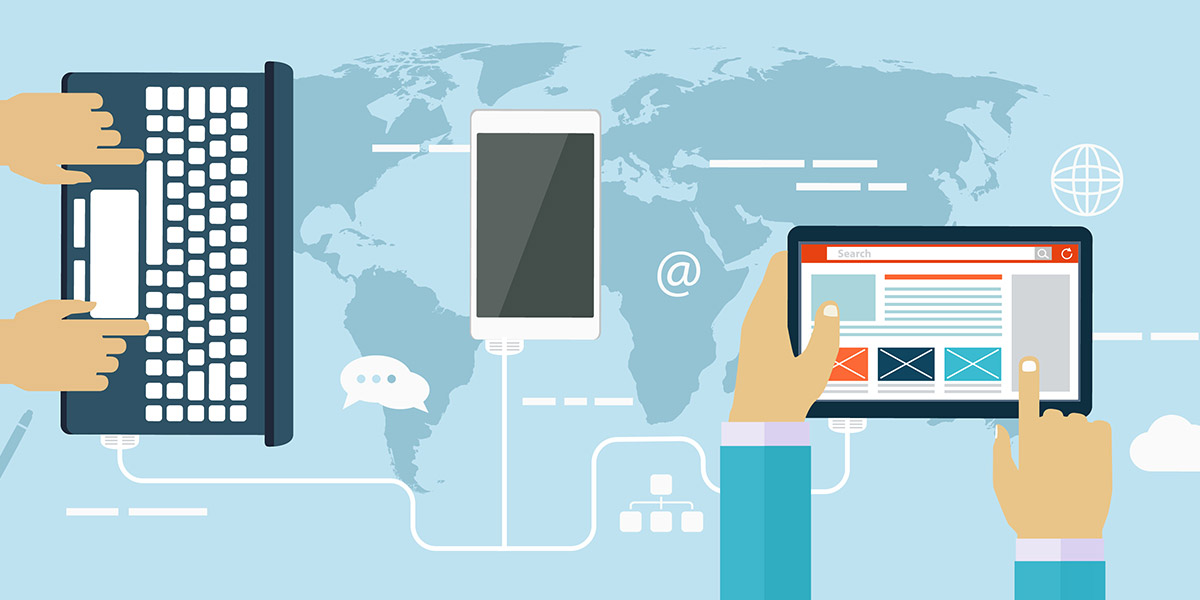 Email marketing is still the most regarded and used communication method for digital marketers. In the crowded marketplace where marketers have many communication channels to explore, email marketing is still being considered as the powerful among all. The article covers eleven Email Marketing Trends to Watch Out this year.
In twenty years, email marketing has evolved at a greater extent. It's now beyond a tool to send random emails to a list of email Ids. It's constantly developing and and when it's integrated with other marketing tools, say PPC and Social Media, it delivers unbelievable results.
A

Email Marketing Trends to Watch Out
The new age email marketing is a lot different from the traditional one or one that you practiced. If you're still using those stale email contents and shady templates, it will be impossible to engage readers and get new subscribers. In 2020, you have to be very accurate about the emails you're sending and audience you're targeting. A lot has been changed so far in email marketing. And we will see new trends and upgrades coming our way even further. Before going on itno details, lets have a look into why email marketing is still the most popular medium of marketing.
Compare with other digital channels (SEO, PPC and SMS etc.) and you will find email marketing more affordable, instant and delivering great ROI.
Emails are the most preferred communication method used by billions worldwide for receiving news and information.
Emails are easy to setup and shoot. All you need to have is a powerful email and a list of your subscribers.
With so many powerful analytics tools that can be integrated with the campaigns, it's now easy to measure the results of email marketing efforts.
We are listing here 11 email marketing trends that will shape up your email marketing campaigns this year. They will help you connect with your audience more effectively.
1: Simple Email Designs
You can see an incremental changes in the email designs that marketers used to send. Now they will switch to minimal plain textual email newsletters from visually rich email messages. Marketers have gut feeling that the subscribers generally skip emails that they feel are image reach or loaded with visual elements. They don't open them. It eventually spikes the bounce rates.
To avoid such embarrassment, they will go back to the old school of email marketing. We can see surge in number of marketers adapting textual email content. These content will be light weight and less formatted.
2: Deeper Segmentation
Email list segmentation will take the front seat this year as well. The strategy helps marketers to break the recipients list further to make it more receptive to the message. List segregation is still very important email marketing strategy and we are seeing it to leap further.
It helps marketers to produce more personalized and tailored content for their recipients. This is to ensure that communication being sent is rightly targeting their customers. Once communication is sent, scan the results through data analytics to find whether your email messages have hit the right inbox. Ideally, the standard segmentation divides users into different groups on demographic metrics. But now marketers are targeting individual recipients separately.
3: Compelling Storytelling
It's high time for marketers to switch to storytelling from stale sales pitches and blatant product promotions. Narrating email content using compelling and engaging stories has imminent impact on users. It inspires followers, engage potential buyers and convince them to take the desired action. An email that tells a story keeps your readers interested and engaged. It also helps you to build a strong bond with your subscribers. We are expecting this trend to grow overtime.
4: Mobile Optimized Emails
With more than 50% of the total emails coming via mobile, marketers will now create mobile optimized email templates. These emails will mainly focus on mobile users. Marketers will heavily incline to produce email content with lightweight video and images using responsive email templates. Longer email text will be divided into multiple smaller units and paragraphs, and more emphasis will be given to Call-to-Action buttons.
5: Predictive Analytics
Say big thanks to machine learning and AI that helped marketers to dive deeper into predictive analytics in past. Now, it will allow them to discover upcoming trends using the existing databases. With a considerable amount of data to churn out, marketers will be able unleash large volumes of information about their potential customers. Predictive analysis helps marketers to explore future needs and requirements of their target audience.
The process will turn significant as it will let marketers serve subscribers with the right kind of content before they even start asking for.
6: Data Protection
The biggest nightmare of subscribers comes true when their personally identified data is hacked, leaked or compromised. To escape such sort of embarrassment, you have to ensure that the data you collect is protected by high-quality data protection. Unless it's done, you can't assure your prospects of data safety. Data breach can put your reputation on back burner. Merely allowing subscribers to unsubscribe from newsletter will not serve any purpose. You'll have to give them assurance that their information is fenced with advanced data protection models.
7. More Control on Campaigns
We hate all kind of spam, whether it's hard sales pitches in our cell phones or spam email blasts in our inboxes. Likewise, random email blasts in consumers' inbox irk them. They either change their email address to save the horror or weed out spam directly to Junk Folder.
In 2020, marketers will avoid contacting strangers by sending them irrelevant emails. They may bring forth mechanisms to give customers the power to opt-in the type of emails they want to receive and opt out the irrelevant. It will eventually end the need of default 'unsubscribe' link on the bottom of every mail.
Giving opt in / opt out choices will ensure that right email messages are being send to the right audience. This means that only those emails reach out to the audience that they are interested in. As the customers will start putting their preferences first, they will have more control over what they receive in their inbox, customer engagement levels will rise, unsubscribes will drop, and spam complaints will dramatically decrease.
8: Email Personalization
Basic email personalization like automatic insertion of the recipient's first name in an email greeting will be a thing of the past. This marketing personalization is now evolving at an extent and allowing marketers to target recipients not only by their names, but with their demographics and behavior as well.
Availability of big data and marketing automation methods have upped the ante, and now more personalization attributes will come at the forefront for audience targeting. They may include their shopping behavior, location, cart abandonments and much more.
For instance, with the help of a marketing automation solution, you can create a list of contacts that have left your shopping cart abandoned for reasons whatsoever. Then you only send emails to those contacts to ask them to finish their purchase. These emails could convert into sales since the offer will be relevant to them.
9. Account Based Email Marketing
Account based marketing is quite a new term and different from traditional email marketing in a way. This new method is gradually getting popular in the B2B marketing domain.
Unlike traditional email marketing where marketers shoot volume based email blasts to a given list to generate leads, account based marketing focuses on identifying recipients first who are a good fit for the company's products and services.
Traditional marketing relies on purchasing email lists for high-volume email blasts. The disadvantage with purchases list is that the majority of recipients there don't want to receive the communication.
Therefore, instead of relying on these lists, marketers will spend more time on doing extensive research into consumers' pain points, their goals and their actual needs. The USP of the account based email marketing is that before making an initial contact a marketer gathers enough information about the lead.
Since in account based email marketing you create lists of potential leads after deep research and data investigation, chances of conversion are high and bounce rates are lower.
10: More Focus will be on Inbound Email Marketing
Inbound email marketing will be on front sheet in 2019. Inbound marketing with emails is a practice where marketers produce educating and enticing content for their target audience. Instead of an overt sales pitch, the content in the newsletter educates their audience. The idea behind it is to build trust in your brand and establish it as an authority. The content shared addresses common problems of your buyers.
If you manage to build your authority in the subject matter, customers will start looking at you for advice on a certain topic. The purpose of inbound marketing is to generate trust to attract leads.
This year, the industry will see a steep surge in inbound marketing emails in order to engage more leads. Since with inbound marketing you present your brand as an authority, leads come to you naturally.
11: Purchased Email Lists to Lose Shine
The decade old practice of buying lists of emails to shoot email blasts will soon be a history. The problem with purchase email lists is that they are expensive and contain random, inactive or obsolete email ids / numbers that are spam or of no use. Sometimes, the list may have the contacts, but they are irrelevant and will never buy your product.
Marketers will now start working on an opt-in mechanism to let leads opt into their email list. People who opt-in are eventually those are interested in your offerings and want to learn more about them. With an opt-in list, marketers will be able to market products to market to leads that have indicated interest in their services and products. It will further reduce the chances of mails being marked spam by an audience that are irrelevant.
Email Marketing Trends 2020: Conclusion
Creating an opt-in process has its own advantages. It makes sure that your audience only receives emails that are relevant to them. It will eventually increase open rates and CTR and reduce unsubscribe rates and spam reports. As technology has become more adaptive, the practice of bombarding inboxes with spam like emails will soon die.
Marketers are now much more aware about the futility of email spam. They are now realizing that the practice is a visible waste of resource with no advantage at all. Email blasts to unknown or irrelevant recipients will increase unsubscribe rates and spam reports.

Tarun Gupta, CEO of Brainpulse Technologies, is a prolific author and digital marketing specialist. His insightful writings span SEO, content marketing, social media strategy, and email campaigns, offering invaluable expertise to businesses worldwide. Tarun's contributions continue to shape the digital marketing landscape, guiding success in multiple niches.
---