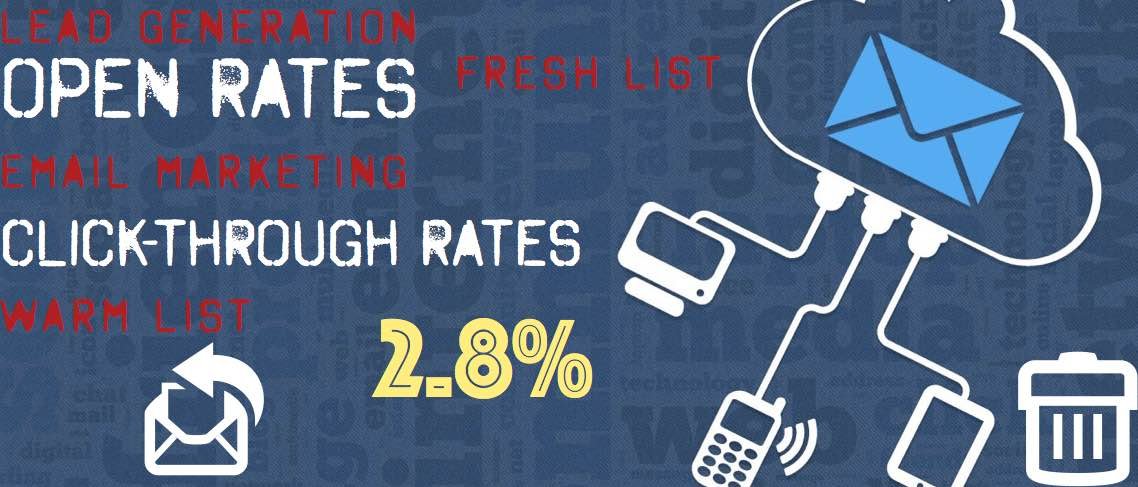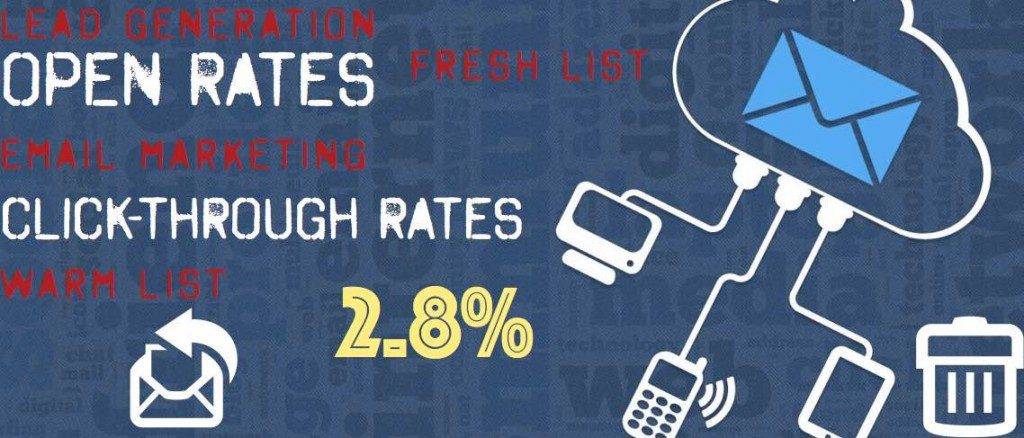 Many a times, marketers find that their email marketing campaigns failed to find the traction the expected. Most often they claim that despite a well-managed email marketing campaign, they receive disappointing click through rate.
For marketers like you and me, high click through rates are extremely important. It's really frustrating to see no results out of a campaign that consumed most of our time and budget. A subscriber navigates to a certain page when clicks a link within an email. When he reaches out to you, you can request him to make a buying decision.
Clueless about launching an effective email campaign? Brainpulse will help you with its managed email marketing services.
Email Marketing Strategies To Increase Open Rate
Your campaign would be futile if it fails to secure impressive click through rate. Therefore, you may want to place effective strategies that convince your audience to click through. Following are some key tactics that you can follow to increase click through rates.
1. Use Visible Call-to-Action Links
While creating an email, marketers tend to include multiple call-to-action links in a hope that subscribers will respond to at least one. They think that multiple CTAs could multiply the chances of clicks, and therefore, the conversion. But this isn't true, as multiple CTAs lead to distraction and hurt your click rates. For example: If an email has three different call-to-action buttons, subscribers will find it difficult to click the right one. Multiple action links can distract your subscribers and keep them away from taking an action.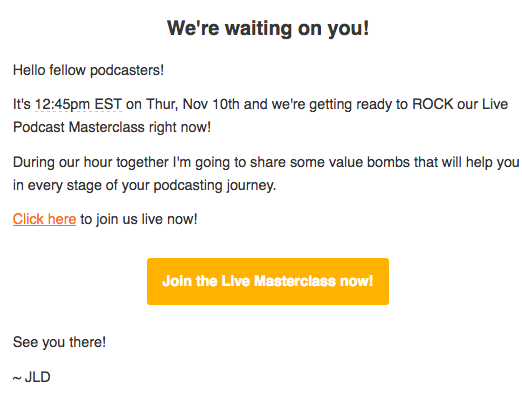 To ensure maximum click through rates, include just one call-to-action button that sends your subscribers to a destination where they can take an action or complete a transaction.
2. Set Objective
Objective of your email lays foundation for your email campaign. Every business has its own reason for sending out emails. Reasons could be: welcome, re-engagement, abandoned cart, newsletter, new content, discounts etc. Every email is written and send around one of these. It's up to you to set your underlying email marketing strategy and objective. Therefore, while triggering the send button, be clear about:
Why are you sending this email?
How does it benefit your audience?
What message are you trying to send?
What are your goals associated with this email?
If you haven't yet decided over the objective, pause for a while and think about your approach to the email marketing.
3. Provide Engaging Content
An email written to pursue the readers' test gets maximum attention. That means, an email written having audience in mind more likely see an impressive open rate. While composing an e-mail, ensure that it would deliver value to the recipient. Better to ask yourself pretty simple questions before preparing an e-mail:
Does that content target the right person?
Does that content deliver information readers need?
Does that email content fulfill the needs of the recipients?
If a subscriber clicks your email, you're halfway done. Now, how you've addressed the issues in the email and how they're helpful to audience are the factors that would lead to conversion. Unless, readers find your email compelling and relevant, they won't respond to your call-to-actions. Good content key to communicating your core message and getting your point across.
4. Focus on Emailer Design
In addition to compelling content, design of your emailer also invites attention. In an email marketing campaign, what matters the most is how you organize the mix of content, graphics and links altogether. It's important to ensure that your email doesn't look cluttered and lost. If you're not good at emailer design, go for an expert who can design your email. However, here are some points you shoud have in mind while desiging the email.
Don't overuse images and links in mail
Use visible and clear call-to-action buttons
Make your mailer CAN-SPAM Compliant
Make it easy to unsusbcribe
Avoid using CSS in mails
5. Don't Skip Personalization
As suggests, segmentation and personalization bring the whole idea of a successfull email marketing together. They together help you to develop dynamic content and segmented lists. They send signals to reciepients that you've thought about their needs and care about building a personal relationship with them. When you personalize and segment the list, you send the campaign to only those who are really interested in subscribing that.
6. Segment Your Emails
Every subscriber is different, so is their interest. It will be a bad idea to send them offers they are interested in. If you keep sending offers to the wrong people, your click through rates will most likely fall. For improved CTR, create a segmented list of subscribers based on their interests and needs. It will help you to send the right offer to the right person and will improve click through rates.

7. Create A Sense of Urgency
No one wants to miss an irresistible offer that is going to end soon. This triggers a sense of urgency acts as a catalyst that influences subscribers to click a call to action link right away. Adding words like 'Now' or 'Today' in your email headline drives a sense of urgency and compel subscribers to take action.
For example, if an email asks me to register for a digital marketing seminar where seats are limited and last date of registration is 'today', I would be the last person to miss the opportunity. Here what persuaded me to click to grab the deal was the words 'today' and 'limited'.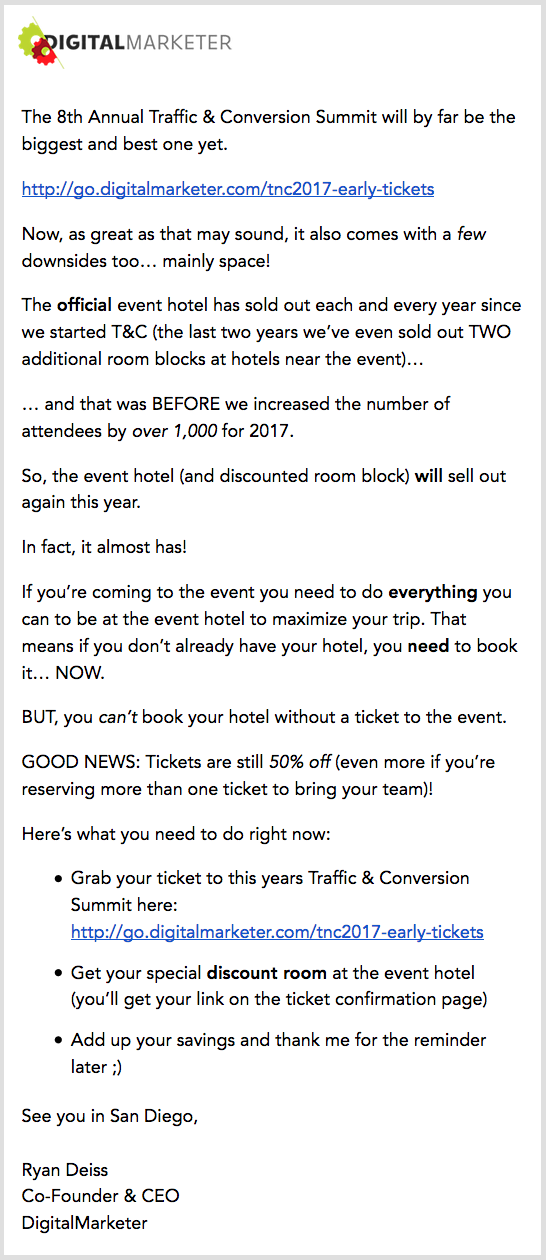 8. Create Touchpoints
A personalized email sent to the recipients makes them feel valued and honored. Generalized email marketing campaign that picks people from random lists can't create that much impact. Such emails leave recipients thinking that they are merely an email address any nothing more. Such feelings hold them back from even open that email, forget opening and clicking a clicking a link within the email. Instead, send your recipients personalized emails with specific names in the salutation. It will spell a sense of closeness among the receivers of your emails and will ensure credibility to your email marketing campaign.
Personalize your email campaign with our mailer design service. Get unlimited email templates of your choice.
9. Switch to Mobile Optimized Emails
At times, when people tend to open and read emails on mobile devices, a non-responsive email template could prevent subscribers from clicking links. That means, if your email templates are not able to deliver better user experience, slump in CTR is inevitable. Needn't to say, while launching your email marketing campaigns make sure your emails are easier to read irrespective of the device being used.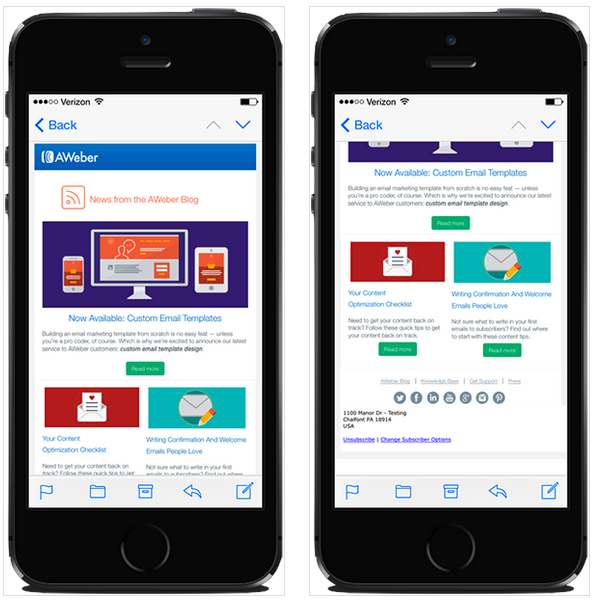 Emails that are mobile responsive are easier to read on both desktops and mobile devices as the elements of the email via text, images and buttons automatically adjust to fit the screen size. In addition, if emails are in multi-column layout, responsive design adjusts it to single columns on mobile devices.
Email Marketing Tactics to Increase Open Rate
Like a delicious meal that requires ingredient to be mixed in a right amount, an email does need components placed rightly. Emails sent in hurry or without proper planing are more likely to meet the junk or bin folders. For businesses who seek more buyers, email marketing campaigns are significant. Since, recipients are critical about unwanted mails piled up in their inbox, their open rate is drastically low. So, it's important to have all email components in place for your campaign success.

Tarun Gupta, CEO of Brainpulse Technologies, is a prolific author and digital marketing specialist. His insightful writings span SEO, content marketing, social media strategy, and email campaigns, offering invaluable expertise to businesses worldwide. Tarun's contributions continue to shape the digital marketing landscape, guiding success in multiple niches.
---