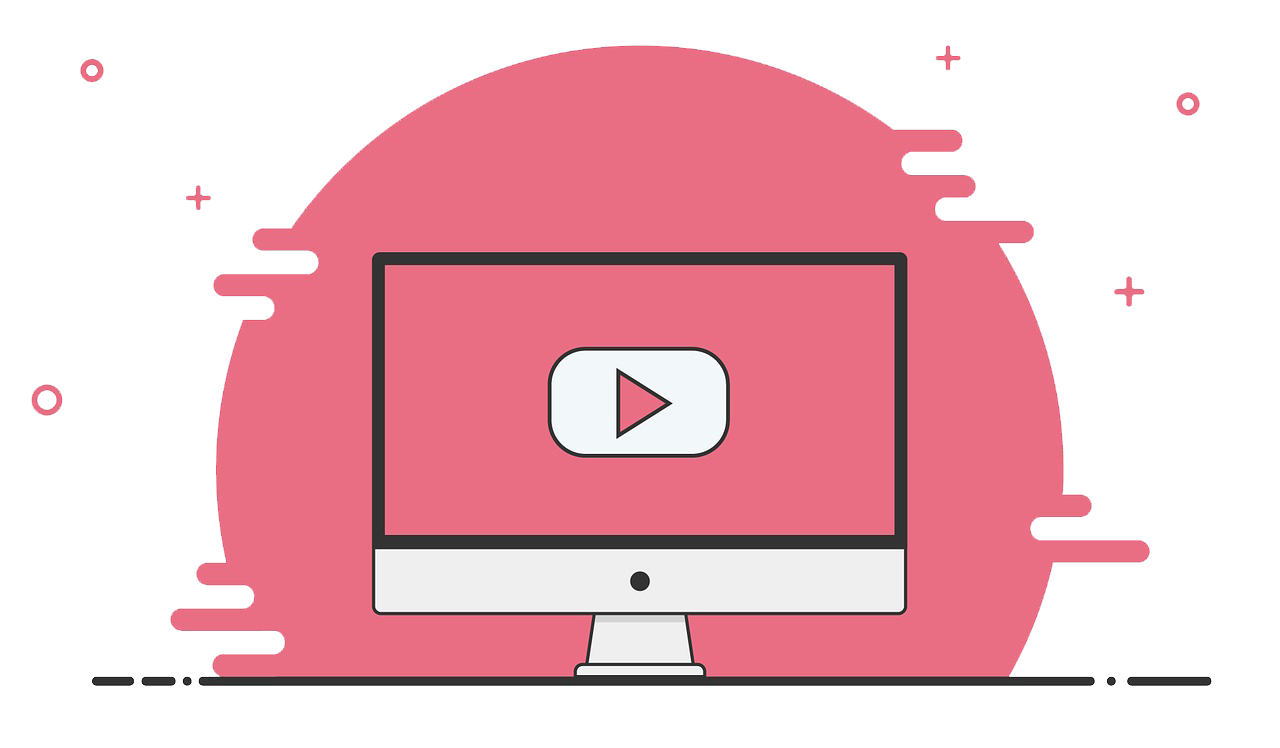 YouTube is not only a source of information about your favorite videos but a way as well to turn your passion into profit by using your latent talent.
YouTube is a video streaming platform that can bring audience for your business. There are myriad ways through which marketing can be done on YouTube, especially when the audience is available and there are fewer competitors for the same content. YouTube is a platform that is not used only in the US, but worldwide and each day more than two billion users logged into it.
How to Go Right with YouTube Marketing?
YouTube gained immense popularity and it doesn't matter that it fulfills the criteria of social network or not. The frequency of uploading the video every minute is more than 500 hours and it is a quite a daunting task to promote products via channel without a strategy.
We have laid down together below 5 YouTube marketing strategies for you that can help to grow your channel and to gain maximum subscribers and expand the reach of your YouTube channel with advertisements and partnerships.
1. Target the right audience
For a new YouTube channel, it is very important to learn about YouTube demographics because it provides quantitative data that from where the majority of users will use your channel, an expected age range, and preferences of the viewers. If the content is mainly designed for youngsters or gen Z generations then it's important to go for short and informative videos.
It is an important task to work on qualitative data. Besides this, it is important to view the comments of the viewers and read them thoroughly to know the interest and preferences of the users and that can that is available under the community tab.
Comparison between YouTube audience and other social media platform audiences can give you the idea that what kind of content for users are looking for and brainstorming video ideas is extremely beneficial. It is important to plan the content according to the requirement of the users to ensure the growth of a channel.
2. A thorough study of Competition and Competitors
For any business, it is important to keep an eye on the competitors. Just like that, YouTube is also a very competitive market, and an internal audit of competitors can help to measure what marketing strategies can be applied to identify new opportunities.
It is a good idea to identify a minimum of 5 competitors and online tools such as Google ads and keyword planner can be used to search the appropriate keywords associated with the same brand your channel is targeting. It can also be done if you can hit the same search on the Google page and see what the results are and how your competitors are publishing their content to gain maximum viewers.
Along with this, titles and descriptions to see what keywords they have used and by reading the comments there are chances that you can shift their competitor's audience to your channel.
Another step in this direction is to identify the strengths, opportunities, weaknesses, and threats, which can be exposed by any competitor, and to design a framework to avoid attacks from the competitors. Always remember that competitor's ads should not play on your videos. And it is possible to block them by using Google ad manager.
3. Learn Marketing techniques from Famous channels
It is a good technique to learn from favorite YouTube channels that already have a large audience engagement. Try to monitor those channels that are related to your industry and what are the major things about that channel that holds your attention for a long time and try to implement the same elements in your channel to gain the immense popularity or to choose the right keywords.
It is also important to know how to present the video content creatively so that users can stay on your channel for a long time. For example, to tell a story we should use multiple digital components such as presentations or short videos that can help to bring more customers to the channel.
4. Video Optimization to gain viewers
The search engine concept also works the same on YouTube as Google, YouTube also ranked the content based on titles, keywords and descriptions, and other factors such as relevancy. The algorithm, which is incorporated in the Google search engine, is also incorporated on YouTube, which determines that what People watch according to the specific keywords.
There are many ways to optimize the videos and stand your chance to show high on the search results and get more viewers. For example, writing a strong title can help you to engage the audience. YouTube algorithm will evaluate your video and show it on the top of the search results.
However, it is also important that you should avoid false advertisements on your videos because it results in a lower ranking of your channel. It is important to focus on the topic and content. Another thing, which we can do, is to create a standout thumbnail, it should be creative, and another advantage is that it is important to write a Keyword-rich description, which can indicate the summary of your video.
A reminder should be appearing on the screen for the viewer to share the content and subscribe to the channel. Other options, which you can use to increase the popularity of your channel, are to add cards and screens, bumper ads, and watermarks.
5. Uploading and Scheduling of Video
Once the content is created and optimized it is also important to schedule them for Publication. Then, according to the high viewership and engagement time, the content should be published. It should always an objective of the channel to publish the content regularly within the same window.
The scheduling concept helps by offering consistency through autopilot and you can schedule the videos in advance by using the creator studio and it helps you to
promote the video releases by using different posts on the social media channels from the same dashboard.

Tarun Gupta, CEO of Brainpulse Technologies, is a prolific author and digital marketing specialist. His insightful writings span SEO, content marketing, social media strategy, and email campaigns, offering invaluable expertise to businesses worldwide. Tarun's contributions continue to shape the digital marketing landscape, guiding success in multiple niches.
---