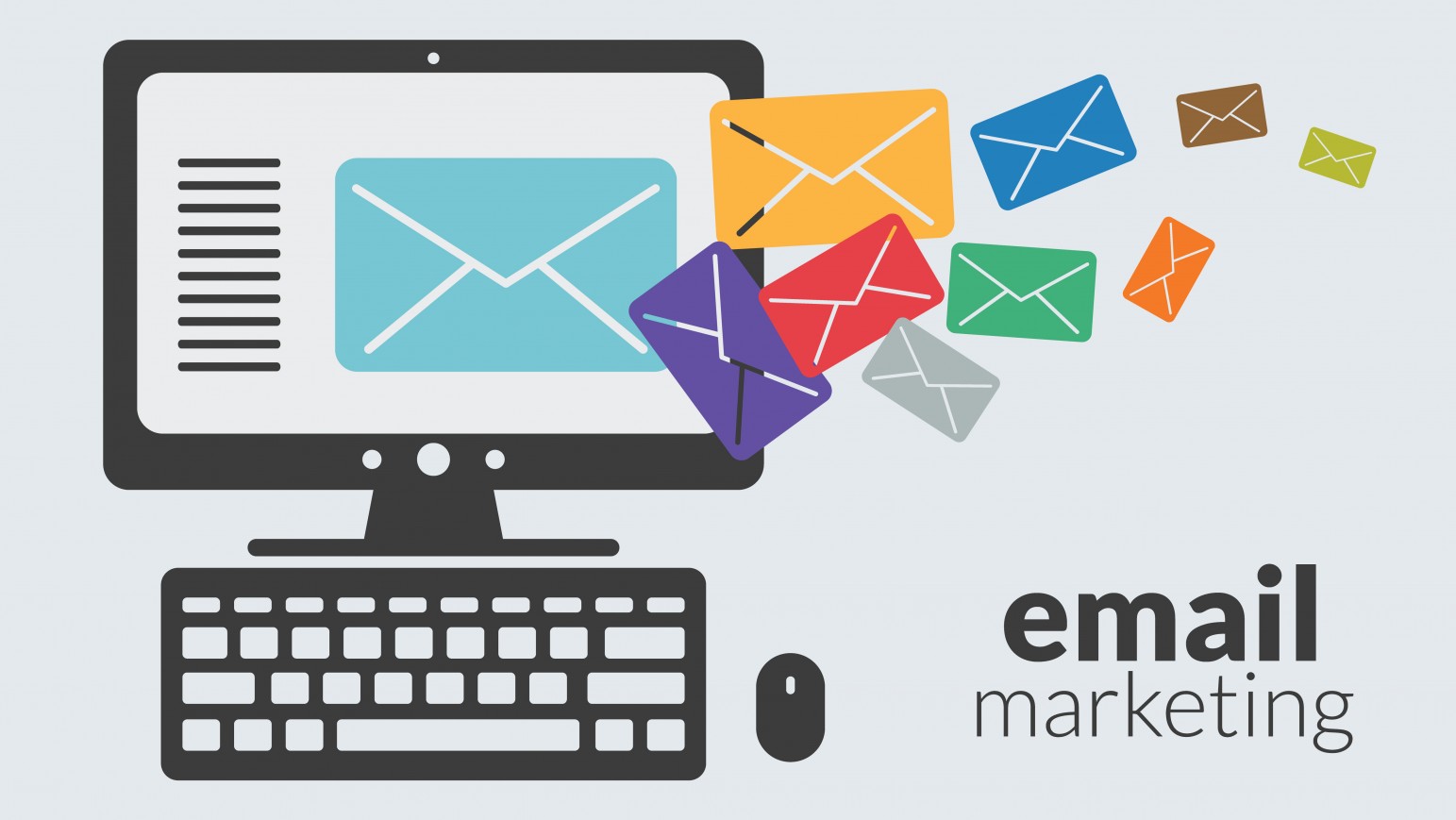 You may have read through several of articles citing various ways of email marketing campaign optimization. The posts contain many tips on how to design beautiful emails. Most of the marketers get the basics right as they personalize the copy, make the call-to-action pop, segment your list, etc. One key aspect that they usually miss is what are the type of emails that they can send out to the recipients.

11 Types Of Email Marketing Campaigns
If you too don't have an idea about the different types of emails you can shoot, my article will give you an insight into that. Do read between the lines.
1. New Content Announcement
They are the kind of emails that marketers shoot frequently to announce new content. The most popular one are when marketers announce next sale, ebook, webinar, coupon, free trial ... and the list goes on. The new content announcement helps email marketing to describe and promote a particular marketing offer using a call-to-action that links to a targeted landing page specially designed for that specific offer.
While designing an email for an announcement / offer, focus on the offer you make. Make your email copy brief but descriptive enough to convey the worth of your offer. It should also be ensured that your email's call-to-action (CTA) link used is large, clear, and is in actionable language. A large CTA image/button underneath to make action visible is also advised.
2. Product Update Email
You may have product updates you want to share with your audience, but people generally reluctant in receiving such emails. I also found them on uninteresting and irrelevant on several occasions. They're typically not as interesting or engaging as they should be. This is why email marketing should keep the product emails straight and simple. Rather pushing product email updates to the audience, send them new updates or products periodically. This is therefore essential to include a large, clear headline, a brief description, and an image that showcases the product or feature.
3. Company Newsletters
Companies, regardless of the domain they work in, choose to send monthly or weekly updates to their readers. And as they truly want people to read these email marketing newsletters, they share them to their audience in a visually appealing way. They should be backed by an image paired with a headline, a brief summary or introduction, and a CTA for recipients to click and read more.
4. Event Invitations
Email can be a winning investment too for promoting an upcoming event your company is hosting. These email marketing campaigns are important as they directly connect your brand to your audience. Inviting people to an event leads to a bond, therefore it's fairly important to showcase why that event is worth their attendance.
5. Social Media Email Campaigns
Interestingly, social media updates and events could also be a great email campaign. Imagine you run a social media group on any of the premier social networks. Whether to send make LinkedIn announcement or asking people to participate Google+ event, sending the invite directly to users' email boxes is a good idea indeed.
While sending social media campaigns leveraging white space is crucial. Make sure that your paragraphs are short, sentences are brief, and thoughts are clear.
6. Internal Updates
I have seen many organizations not only the digital marketing service provider companies but others who have been consistent in sending internal updates or newsletters to their employees to keep them in the know about the latest being happening in the company.
Whether its new product updates, marketing offers, or events, keep your employees updated with the most critical information associated with the company.
7. Emails Asking Confirmation/ Registrations:
Marketers send subscribers an email to confirm their actions when a buyer subscribers to their newsletter, fills out a form, or registers for an event or webinar on their website. This unarguably enhances the overall customer experience and paves a path for trust building.
Some marketers also use these emails as a double opt-in for subscribers to enable them to confirm their email addresses. Some businesses even do this to ensure that subscribers enter valid email addresses, which further ensures to keep your database clean.
8. Emails For Password Resets
There are websites that allow visitors to register and log on to their website. In case a user requests a password reset for any reason, make sure that he receives timely, personalized, and clear instructions about the password reset procedure.
9. Mails For Order Confirmation/ Feedback
This is quite a common email marketing practice e-commerce giants frequently practice. When a buyer completes his purchase, these websites, send them a follow up email confirming their order and informing their shipping status with tracking links. These emails provide reassurance that their item was processed and informs when they are going to receive their order. As the name implies, feedback mails are sent to customers and subscribers to ask them how they feel about your product.
This is the best method to improve the customer experience. Give them a call-to-action button that navigates them to a feedback form. The feedback may be a great booster if you run a travel agency. Think the awesomeness if 7 out of your 10 customers rate you high on service quality. For example, after a summit, the Hindustan Times send attendees an email thanking them for attending the summit, and directing them to click a link to take a survey about their experience.
10. Reactivation Emails:
Businesses involved in email marketing usually send reactivation emails to those subscribers who have previously engaged with the brand, but haven't continued the association. Reactivation mails are a great tool to re-engage consumers who abandoned their shopping cart recently. You can also use such reactivation emails to inform your email subscribers whose subscriptions are expiring soon. Start targeting subscribers with lower engagement.
11. Emails asking Web or App Extensions
You must have received an email sometime from leading professional social network LinkedIn that asks subscribers to connect via its website or app. LinkedIn sends a CTA email to the subscribers they receive a new LinkedIn invitation. This email is personalized and prompts the user to confirm the invitation.

Tarun Gupta, CEO of Brainpulse Technologies, is a prolific author and digital marketing specialist. His insightful writings span SEO, content marketing, social media strategy, and email campaigns, offering invaluable expertise to businesses worldwide. Tarun's contributions continue to shape the digital marketing landscape, guiding success in multiple niches.
---