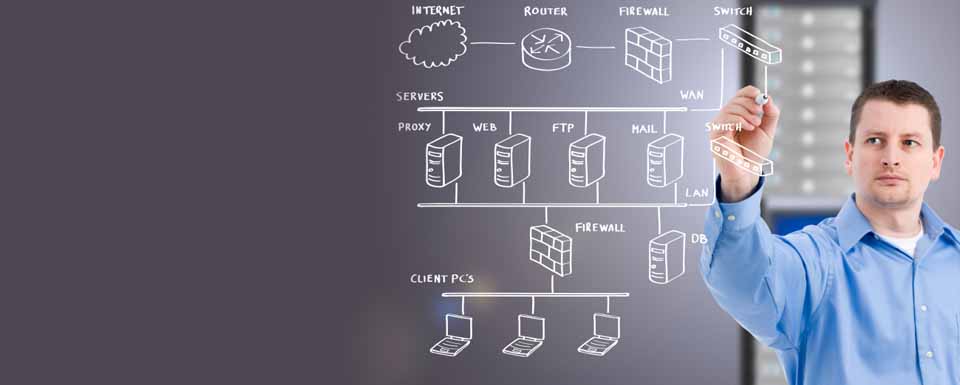 For small size companies that are still in their initial stages of business, the solution of shared hosting service is ideal. But as these companies began to grow and start witnessing bigger traffic rate, the need of moving to dedicated hosting seems eminent. It assures high network connectivity, security, reliability and full customer support.
Many website owners due to the small budget problem choose to go for a shared hosting services or a feature packed VPS Hosting package. But, as soon as you start witnessing increase in the number of visitors of your website, the requirement of shifting to dedicated hosting services becomes inevitable. Dedicated Servers are considered as the best medium to quickly push your website to establish its online presence on Internet. Customers getting their websites hosted on dedicated servers are liable to receive high network connectivity, complete stability, seamless security, utmost reliability and round the clock customer support.
Clues signaling the need of Dedicated Servers
When you see the increasing amount of traffic in your website statistics, which a shared hosting package can't hold.
If your shared server is incapable of providing the expected level of security.
Considering hosting and operating multiple mission-critical websites.
Require to control the server for installing your choice of software and applications for your website to provide additional services to your visitors.
The given disk space is not enough to fulfill your growing website's requirements.
The requirement to upgrade the bandwidth arises.
Wishing to possess complete administrative rights over the server.
Requirement of improved server uptime since your online presence is essential for your business.
Points to consider while shifting to Dedicated hosting services
Managed or unmanaged

This is an expense that relies on your proficiency and knowledge. If you have expertise in managing servers, you can cut out on the management fee.

Presence of sensitive files

Your sensitive information that is stored in the form of files is something that you cannot share or put on risk of getting stole, hence, moving to a dedicated server seems the ideal choice.

Requirements of additional bandwidth

Professional dedicated servers ensure to provide adequate storage space. Ensure that the available storage space and the bandwidth support your web traffic properly.

Affordability

It is essential to work out for the expenses of the different dedicated servers along with the requirement of paying for administration or management. Analyse your requirements and then select one.

Requirements of Tools and Options

Additional requirements of various tools and options can only be satiated by the means of dedicated server, as otherwise the choice is extremely restricted with shared servers.
Now that Dedicated Server is expected to provide massive features and benefits, it does not mean that it is has to be heavily expensive. Almost, every reasonable and reliable web hosting company is providing cheap dedicated servers built using high-end server hardware. On the other hand, as far as the server management expertise is concerned, you can always have the options of managed and unmanaged web hosting services that you can choose from as per your technical proficiency.

Tarun Gupta, CEO of Brainpulse Technologies, is a prolific author and digital marketing specialist. His insightful writings span SEO, content marketing, social media strategy, and email campaigns, offering invaluable expertise to businesses worldwide. Tarun's contributions continue to shape the digital marketing landscape, guiding success in multiple niches.
---