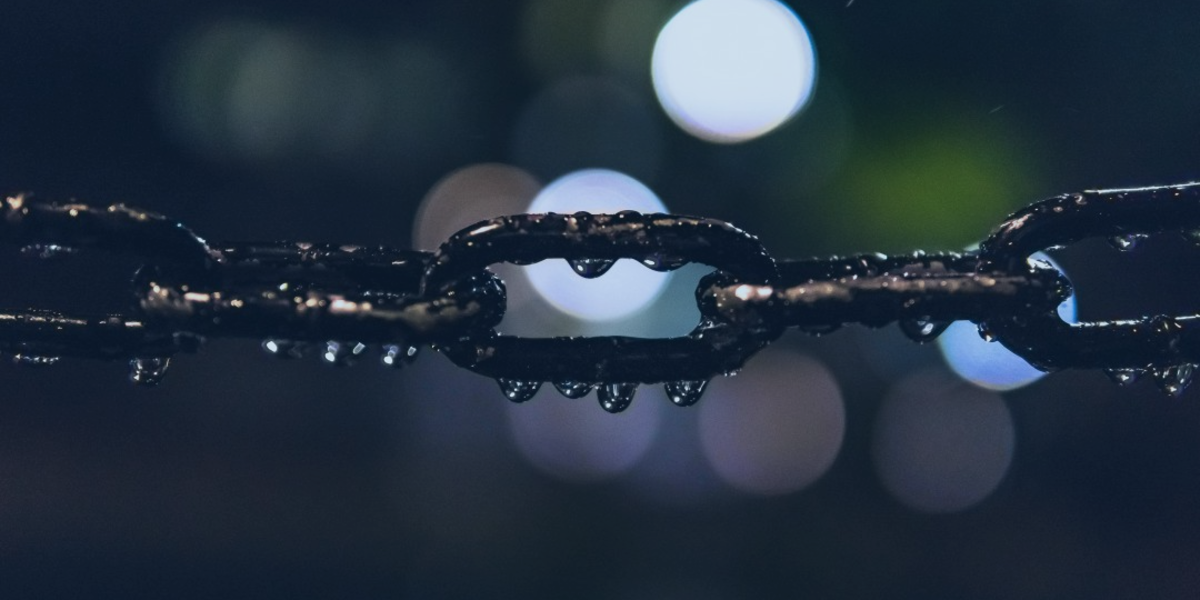 I have seen many webmasters complaining how their link building backfired. They baffled as their link building strategies tanked their website rankings. It's quite frequent now. Many webmasters manipulate links to achieve higher rankings, but in most cases it doesn't work. The article brings a comparison between Good Backlinks vs Bad Backlinks. Once read you will be able to know many facets of Good backlinks and bad backlinks.
Good backlinks vs Bad Backlinks
Link building is still a vital ingredient of an SEO campaign. So, you need to adopt a holistic link building strategy to improve your ranking in the long term. Spam linking practices are lethal. They may bring quick benefits, but turns into an absolute disaster in long term. In this article, you'll read about link building tactics that are deemed to be spammy, unnatural and against Google's link building guidelines.
What are Bad Backlinks?
Any link that's acquired by using unnatural methods is always risky and prone to penalty. Gone are the days when links were meant to be inserted in as many external pages as possible just to gain rankings. However, post Google Penguin update, it's no more a strategy. If you're found involved in link spamming, your site may be penalized and banned from Google's results completely.
You must not rely on decade old link building practices. They are now obsolete. If you're still using them, you could be soon under the Google scanner. Following are the black hat link building strategies that you should stop dong right now:
Links that are purchased from link sellers
Link acquired through link exchange
Links generated through automated link generator tools
Links acquired through guest blogging with blogs having thin and off-topic content
Links acquired through bulk or irrelevant blog commenting
Over optimization of anchor text
Off topic links from bad niche
1. Excessive Backlinks for Home Page
We tend to acquire backlink for our brand's home page. Though there is nothing wrong in that, you should obtain links to different pages on your website. Having all the links pointing to your home page might look spammy. In cases when promotions are done for brand exposure, links to home page is appropriate. However, when you're writing about products or services, it will be a good practice to link to your product, news or blog pages.
2. Paid Links
Another spammy link building practice that you should seriously avoid is buying links. Buying links in bulk may send signals to Google that there's something wrong with these links. Link sellers allure websites by claiming that buying links in large bulks may get you ranked fast. We won't recommend it at all. Buying links is a sheer violation of natural link building standards set by Google.
The basic notion behind this is that if a seller sells one link to you, he would surely sell more links to more people. This is a spammy practice and may invite Google penalty.
3. Link Acquired from Duplicate Content Syndication
It's absolutely fine to publish your articles on different sites to promote your brand, products and services. But publishing same content on different syndication sites for acquiring links is a bad practice. You shouldn't also trick Google by spinning content to pretend it a fresh piece. Google has in built mechanism to track instances where sentences and paragraphs are switched and a few words are altered to make new sentences. Strategy of content recycling to fetch more links could backfire.
4. Bulk Social Media Links
Like other brands you should be utilizing social media platforms to get quality backlinks. Though Google hasn't claimed ever that social media links or signals may impact rankings, creating relationships isn't a bad idea. The only caution to keep is to avoid being seen spammy or unnatural.
Receiving bulk links from social media sites could make you look spammy. Similarly, if you manage to get good count of links from websites but the number of links received from social sites isn't that impressive, you might be blamed for link spamming.
5.Unnatural Backlinks
Google gives weightage to those links that are acquired through natural linking. You should make sure that links are placed at the right places so that users can open them without losing their reading flow. It's a pre-requisite that the links should fit the content of the page they're added to. An ideal link building practice is one that helps people to get more out of what they are looking at. It shouldn't be manipulated or spammy. It must adhere to Google's Link building guidelines.
What Are Good Quality Backlinks?
Links has always been the building block of SEO. They build authority and give your website a competitive edge. Prior to Penguin update back in 2011, webmasters, marketers and SEOs were hugely involved in buying links to push their website up in the war. Even today, despite the Penguin penalty in place, marketers keep buying links from different sources.
Whatever the method you use to get the backlinks, you should be sure of the backlink quality. It's no more daunting to determine the quality of the backlinks you're acquiring. Acquiring backlinks from following types of sites is super risky:
Websites irrelevant to your niche
Websites that Clearly lacking audience
Websites designed for web crawlers
Websites linking to spammy niche viz. online gambling, pornography, pharmaceuticals, payday loans and so on Websites involved in selling links
Just apply a little mind to spot these spammy and manipulative link types. As soon you find them, remove or disavow them promptly. There are cases when toxic links can still pass link equity if Google hasn't discontinued or devalued them. Removing those links could lead to ranking loss. However, you can regain lost equity with fresh, real links.
Identifying and evaluating links will be increasingly important in 2018. Therefore, I have picked up some tips for you so that you can identify quality links:
1. Links Relevant to the Domain
Link relevancy comes atop when you're out to determine link quality. Links that appear irrelevant to your niche likely have no value and are mostly considered manipulative. If you find it difficult to explain why would a particular site link to you, it's time to switch to a new prospect.
Link relevancy can be seen in four ways:
Domain to domain
Domain to page
Page to page
Link to page
If for any good reason your link doesn't make sense on another site, it's irrelevant. Period…
2. Links that Deliver Value
Links that deliver real value to the humans are said to be quality links. They truly make sense on the page where they're located. Determine the human value of the links by answering the following questions:
If the people love to click your link
If the link takes them where they expected to go
If the page provides the information they're looking for
If the link takes them to something useful
A link should offer value to all the parties involved, i.e. the site linking, the site being linked and the person who clicked the link. Nevertheless, if a site owner is willing to link and you think that the site doesn't offer any value to their audience, avoid linking.
Before allowing a link on your site, check if any actual humans visit and read the site. Unless it's a big Yes, there's no human value in a link there. Similarly, a site with wrong audience can't offer real human value. Therefore, be sure that the link makes sense for everyone involved and adds value to the web. The point is that links that provide real value to human readers are the best links to secure.
3. Links that Instill Authority
Authority and trust quotient of a website is an important criterion for determining link quality. Links obtained from authoritative sites will pass more authority to your site. This is because Google's algorithm largely uses links to determine trust and authority. Before acquiring links, it should be better to check domain authority of the website using popular tools like Moz and Majestic.
Another factor to scrutinize before linking is a site's link neighborhood. Don't ever get links from any site that exists within a spammy link neighborhood. Backlink tools like Majestic or Open Site Explorer can help you examine a site's backlinks.
Site's industry reputation could be a good indicator as well. Go through Google and find for the site's brand or domain name to see the brand's reputation. You may also use a mention tool to find brand mentions across the web.
4. Technical Elements:
Beyond above three points explained, few technical elements may also help you determine link quality. These elements are important, though, don't affect whether you pursue a link or not. These elements include Nofollow,Alt Redirects attribute, Robots.txt,Javascript, Javascript and Page location etc.
My suggestion would be not to focus on these elements too much to decide links. Keep your eyes on relevance, human value, authority and trust. These parameters are much more important to drive positive relationships and earn trust from sites.

Tarun Gupta, CEO of Brainpulse Technologies, is a prolific author and digital marketing specialist. His insightful writings span SEO, content marketing, social media strategy, and email campaigns, offering invaluable expertise to businesses worldwide. Tarun's contributions continue to shape the digital marketing landscape, guiding success in multiple niches.
---