Having a large SEO clientèle is certainly a moment to list but what if you find it tough to accomplish your project deadlines? In most of the cases a service provider hires an extra work force and invests handsome budget to get the results. On many occasions you think that it would be really great if someone takes headache on your behalf and secure results as per clients' expectations and without additional investment. With our value added White Label SEO services, we are doing the same.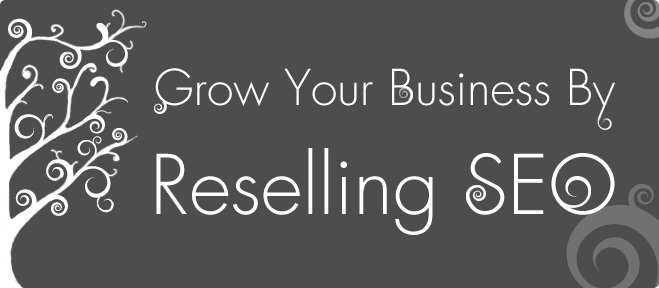 WHITE LABEL SEO RESELLER PROGRAM
Our White Hat SEO services are deliberately designed for the clients who have SEO projects but not the resources and budget to handle them efficiently. In such scenario we handle your project on your request and under your brand name and with full confidentiality. All the documents, reports and charts we prepare across the campaign is sent to the client with your brand name and logo. We work as your offshore team during client meetings. From the very beginning to the end of a campaign, we will work for you with your name. Let us work as an extension of your operations and you reap the profits.
EXTENSIVE RANGE OF SERVICES ON OFFER
We cover an extensive array of SEO services under our White Label SEO Service umbrella. We guarantee our clients timely completion of the projects as their business requirements and instructions. Throughout the service we ensure precise tracking of client rankings and extensive reporting, all under your brand name. Find the services we provide under the spectrum.
SEO Audits
Site Architecture Optimization
Keyword Research
On-Page Optimization
Off-page Optimization
SEO Reporting
SEO Consultancy
Subscribe Our Leading White Label SEO Programs :
BrainPulse offers you very compact and result-oriented White Label SEO services with 'Pay-as-you-go' service model and in very compliant to your growing business needs. Our committed SEO consultants and SEO experts use Guaranteed white hat methods and best tools to accomplish the results.
To know more about the services and plans we offer, you can call our 24x7 sales helpline No. +91-120-6790400 today. We will love to help you.

Tarun Gupta, CEO of Brainpulse Technologies, is a prolific author and digital marketing specialist. His insightful writings span SEO, content marketing, social media strategy, and email campaigns, offering invaluable expertise to businesses worldwide. Tarun's contributions continue to shape the digital marketing landscape, guiding success in multiple niches.
---