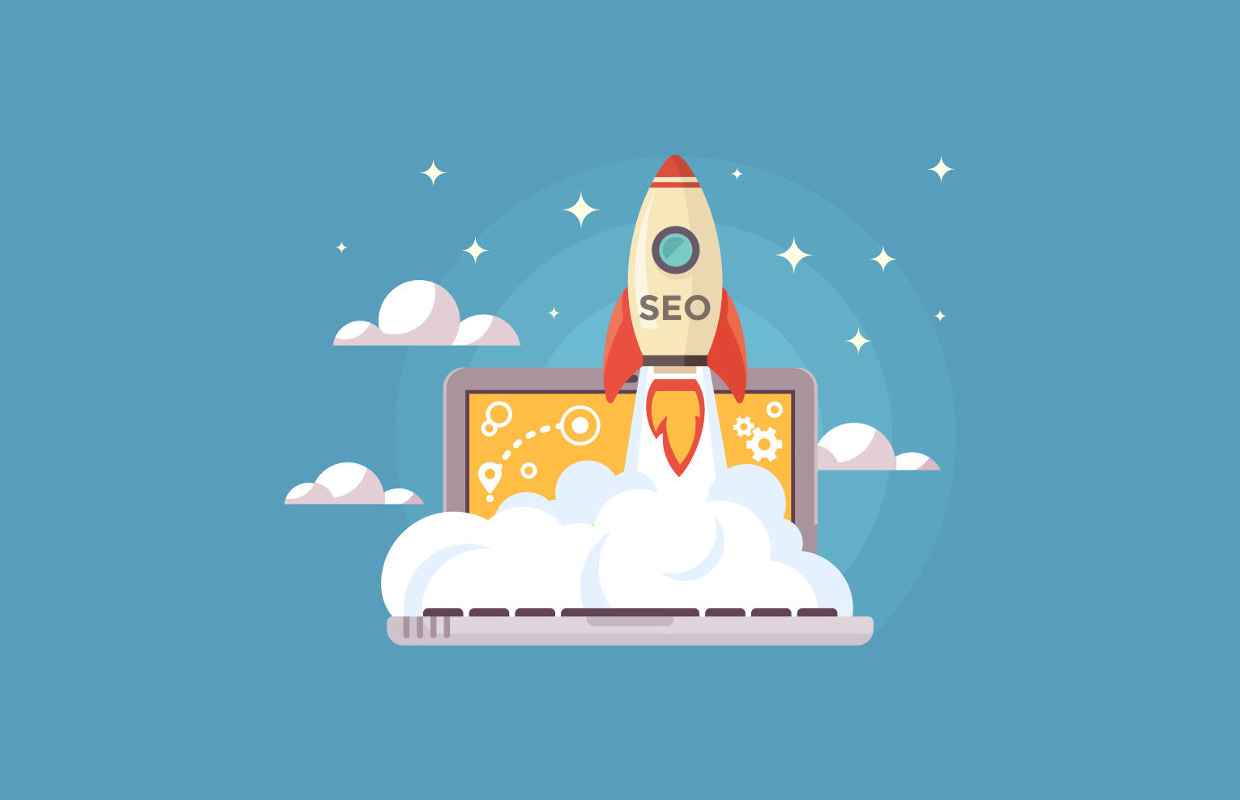 I have been saying this time and again that entrepreneurs should include or retain SEO as an essential part of their startup building process. What appears to be disappointing is that many startups don't take SEO seriously. The matter of the fact is that search engine optimization might be an effective and highly rewarding strategy for startups for many reasons.
Why Startups Should Choose SEO
If you running a startup or planning to float one, I can tell you many reasons why search engine optimized website could help you in growing leads and sales.
1. SEO Helps You Run Data-driven Campaigns:
We are living in a data driven society where decisions are being made on the basis of demographic and behavioral data available. For startups, SEO may turn out to be a very significant data mining tool. It helps startups or new ventures uncloak crucial data about the potential buyers.
Deeper the startups go in SEO research, more the data they can collect about searchers intent. While in infancy, startups don't have enough data for decision making, however, over time they accumulate huge chunk of decisive data about searchers. This data helps him in empowering their marketing strategy in long term.
2. SEO Helps to Gain and Sustain Traffic:
A well thought SEO strategy may help you get great visitor traffic. If your social media or other ad campaigns are consuming your budget without delivering, give search engine optimization a try. When SEO is executed in sync with Google's set practice, the result is indeed overwhelming.
Using SEO best practices if you manage to rank even some of your low competitive keywords, you can drive huge organic traffic to your website. It's a fact that organic traffic coming from Google search has 400% more chances to get converted if compared to the traffic delivered through social media or Google Ads.
3. SEO Can Be DIY if You Have no Budget:
Unless you have made up your mind to allocate SEO budget, you can get benefitted without spending a penny. There are number of tools available out there that help you manage your SEO from scratch to finish. From free keyword research tools to Google's own analytics tool, they assist you in having a deeper insight into what the data you have and what's required.
Google Analytics presents a fair picture of how your audience is behaving on your website. Similarly, with Google's Search Console, you can find exactly what was searched and how visitors landed there. These free tools can give startups a broader picture about possibilities and opportunities.
4. SEO Helps in Decision Making:
The big data collected during the research will help startups in making critical business decisions. The data that once helped in understanding your buyers will now allow you to launch your campaigns focused at them. This information can be mixed to a laid business strategy to shape the decisions.
The point is very simple. Once you have enough information about the consumers, you can launch your campaign that's aimed at converting them. SEO data enables you to stacking up against business odds and taking informed decisions.
5. Search Rankings Build Brand Value:
With guided SEO in place, startups can build relationships with potential customers without crunching any extra effort. When your website appears on the top of the search engine ranking pages, it builds brand value for you. Having a high position sends signals that you can be trusted. Now you can move ahead to build credibility for your brand that's an important pre-requisite for better conversion rates.
When searchers see you ranking high for search phrases, they happily sign up for your newsletter. This is because they perceive you being a reputed and credible brand.
6. SEO Builds a Long Term Audience:
It's time tested experience that paid advertisements bring shortsighted traffic that goes down by the time if budget allocation is reduced. With SEO, startups offer visitors content specially curated for them. Fascinating content binds your audience. Its craze remains high and doesn't lose charm overtime. If that keeps on going, your SEO will build an audience over time. Only thing that startups need to understand is that Search is something that requires constant process of staying up to date.
All these points above are enough to prove that startups should start building their campaigns with SEO in place. This is the only way out to build their brand and grow their business reach.
---