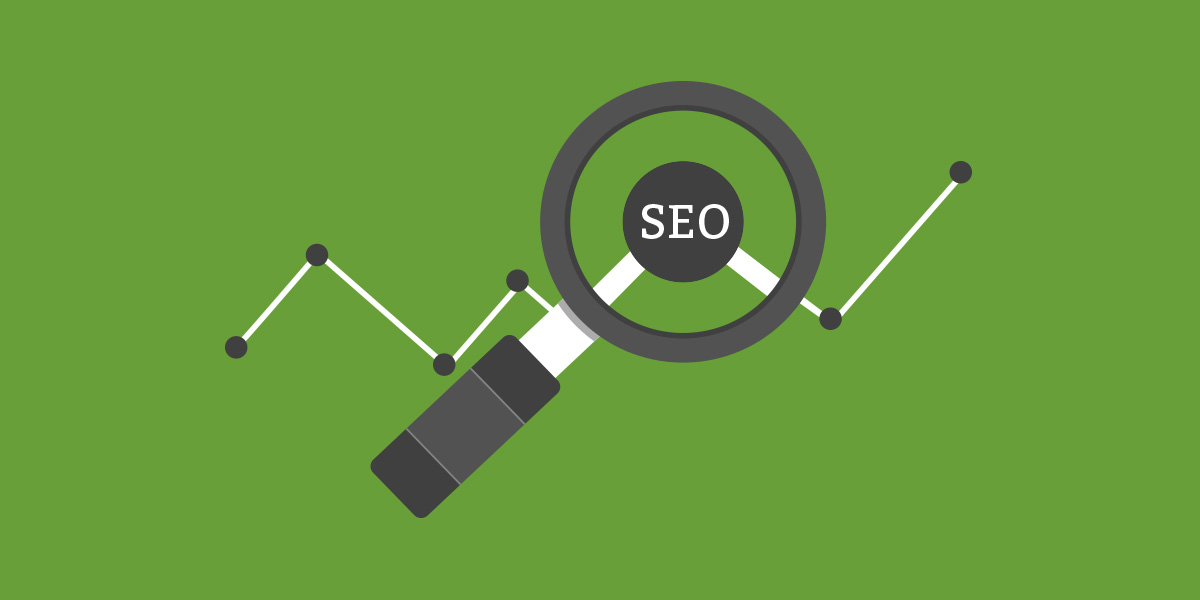 Google's take on search algorithms and their implementation is completely changed. Since the rollout of Penguin and Panda algorithms, the way SEO worked has changed upside down. What appeared to be a great strategy then is now a black hat activity. Google's take on search algorithms and their implementation is completely changed. Since the rollout of Penguin and Panda algorithms, the way SEO worked has changed upside down. What appeared to be a great strategy then is now a black hat activity. The article explains 10 SEO Trends that will set the stage for search engine optimization in 2020.
Top 10 SEO Trends for 2020
With new guidelines in place, Search Engine Optimization has changed the way marketers perceived it in the past. The changed scenario has brought a new thought process for marketers. Now they need to be in sync with these updates and changes if they want to be on the winning edge. As 2018 is almost bidding adieu, marketers are ready to take more stringent SEO challenges in upcoming year.
The year marked multiple efforts done by Google to empower search. Thanks to Google's mobile-first index rollout and page speed algorithm. However, SEO campaigns in 2019 will need ingredients other than what Google currently serves. The article captures 10 most important trends that will determine the success of an SEO campaign in 2020.
1. Mobile First Indexing
We have already covered Google's Mobile First Indexing at length in our previous posts. To recall, Google's brainchild mobile-first indexing uses your mobile version of website pages to index and rank websites. The process is rolling out very fast as have started notified webmasters about it. The idea behind mobile-first indexing is that now Google will be considering mobile versions of the website for ranking.
So, here is how you can ready for the task. The first and foremost thing is that if you haven't yet switched to your mobile version, do it right now. Moreover, check your website's loading speed with Google's PageSpeed Insights tool. Keep touting if your website pages are delivering right kind of user experience.
2. Page Speed
Google, time and again states its commitment about impeccable user experience t its users. Earlier Google used desktop's page loading time to consider ranking, while it's now mobile page speed that becomes a ranking factor for mobile. The change simply dictates that webmasters need to explore things that boost page speed that Google considers important in terms of page speed evolution. Now, Google considers Optimization and speed both as the ranking signals. So the idea is that optimization score is now crucial for ranking. The best part is that you can handle site optimization and result tracking by your own.
3. Brand Value
Once during Pubcon, Gary Illyes said that Google utilizes online brand mentions in its different search algorithms. Google evaluate brands in two ways. Through unlinked brand mentions, Google analyzes all those entities that where your brand is being mentioned. This is how Google paints a better picture of your authority in a given field.
By evaluating context, Google distinguishes bad and good about your brand. Google learns to tell the good from the bad. Google clearly mentions in its search Quality Guidelines that reputation matters for rankings. Please note, quality links are still staple food for ranking boost. Try out for the organic links by mentioning your brand name online whenever you have a natural opportunity. Another way to boost brand is by addressing their pain points and resolving them on immediate basis.
Find out influencers who are ready to bring you on the forefront. Another way out is to look out for the competitors who run their business in your own domain. Look at their brand mentions to see how they grow their brand.
4. GDPR
GDPR is an abbreviation of General Data Protection Regulation, a regulation that European Union recently passed. The regulations is regulates who owns the data created by users' interactions online. As the regulation is effective now, users can now request to businesses to make their personal data available that companies have. Users can also ask for its correction or export. In case of non-compliance of regulations, authorities can impose hefty penalty on company that could be €20 million or 4% of the company's annual profit.
The regulation impacts the EU companies and customers and applies on international companies as well. The regulation led Google to make changes to its analytics. Now, all personal user data that includes demographic and affinity data expires after 26 months since it was collected. If you don't have European customers, you can switch to the "do not automatically expire" option in Google Analytics. On the contrary, if you have European customers, review sources that are collecting user data on your site. Update your Privacy policy file to comply GDPR requirements.
5. Amazon Search:
Though, Amazon isn't a universal search engine, but for product search and shopping, it's top destination for the users. It's said that a whopping 56% of consumers land on Amazon first if they have to buy something. For a seller, it's an opportunity missed if he isn't selling through Amazon. It means, Amazon SEO strategy is must in 2019 if you sell products through Amazon.
Start with keyword research to find the most searched products on the platform. Optimize Meta title and description and provide high-quality images. Tracking customers' reviews and addressing complaints may help you have a high head on Amazon.
6. Google Alternatives
Undoubtedly, Google is the boss of all the search engines. However, giving other noted search engines a try won't do any harm. Besides Google, Amazon is making its way to become the biggest product search engine. So, if you're in, product selling, Amazon would be a right bet. Being the most valuable tech firm on earth, Amazon provides a big opportunity for merchants to list and sell products on this platform.
App stores could also be a right platform for driving traffic to your website. When over 60% of people tend to consume content through mobile apps, you can easily assume how important apps stores could be? The future of mobile search will lie in these app stores where people will visit to download their favorite apps. So, if you are seeking to generate traffic for your website, don't forget to tap play stores.
7. Quality Content
Google recently brought a huge core algorithm update that aimed at content quality. We believe that Google's view on content quality will remain unchanged this year as well. This means, in addition to the quality backlinks, Google's ranking algorithm will focus on determining how good your website content is.
Indeed, one thing is quite clear. In addition to the frequency of the content you produce, its quality and the worth would be equally significant. If you're running a website that distributes content, start prioritizing quality over quantity. My recommendation will be- Write long-form content that delvers value to the end users. Besides, don't forget to fix on-page SEO factors including user-friendly URLs, optimizing images, and internal structure and linking.
8. Website Speed, UX / UI
Like always, website speed will be a significant factor for your SEO campaign success. If you haven't yet measured how fast your speed is, there are many free and paid SEO tools that will help you do. When Google rolled out mobile first indexing algorithm last year, the signal was pretty clear. Responsiveness and website speed are two crucial website elements that you need to take care of. Post Google's mobile first algorithm, it has become more important. Faster a website loads, unmatched user experience it offers.
Even now Google gives ranking preference to those websites that deliver a matchless user experience to their users on mobile screens. Ideally, a website that takes more than a second to load tends to lose their valuable visitor traffic. To make your website power packed with SEO, make sure it's a fast loading ninja.
9. Voice Search
Voice search would be another crucial trend that will change the search diaspora. With the emergence of digital assistants like Alexa, Google Assistant and Siri, Voice search based technologies have already turned the tables. Statistics suggest that voice search currently represents 20 percent of total mobile search and is expected to grow its reach to 50 percent by 2020.
So, in 2019, webmasters must assimilate voice-search optimized keywords into their SEO marketing efforts. Now, the SEO people must include voice search keywords in their keyword analysis in order to tap the voice search opportunities.
10. Quality Backlinks
Google's penguin update was meant to mend the menace of link spamming. The search giant rolled out core Penguin update to stop the excessive black hat link building techniques. The updated has been very successful in taming the junk links.
Now, only those backlinks that have the quality, relevance and value are considered for ranking boost.In addition to quality backlinks, linkless brand mentions will also be important for SEO campaigns and brand building. As the name implies, a linkless mention is the way of mentioning a brand name without a link being attached.
Linkless brand mentions are perceived more genuine due to that fact that a linked mention could be manipulated or bought. Social media mentions are also important ingredients that help Google to measure website quality.
All the above mentioned trends will create a level playing field for digital marketers and search engine optimization experts. Better understanding of these would be helpful in business growth and visibility.

Tarun Gupta, CEO of Brainpulse Technologies, is a prolific author and digital marketing specialist. His insightful writings span SEO, content marketing, social media strategy, and email campaigns, offering invaluable expertise to businesses worldwide. Tarun's contributions continue to shape the digital marketing landscape, guiding success in multiple niches.
---