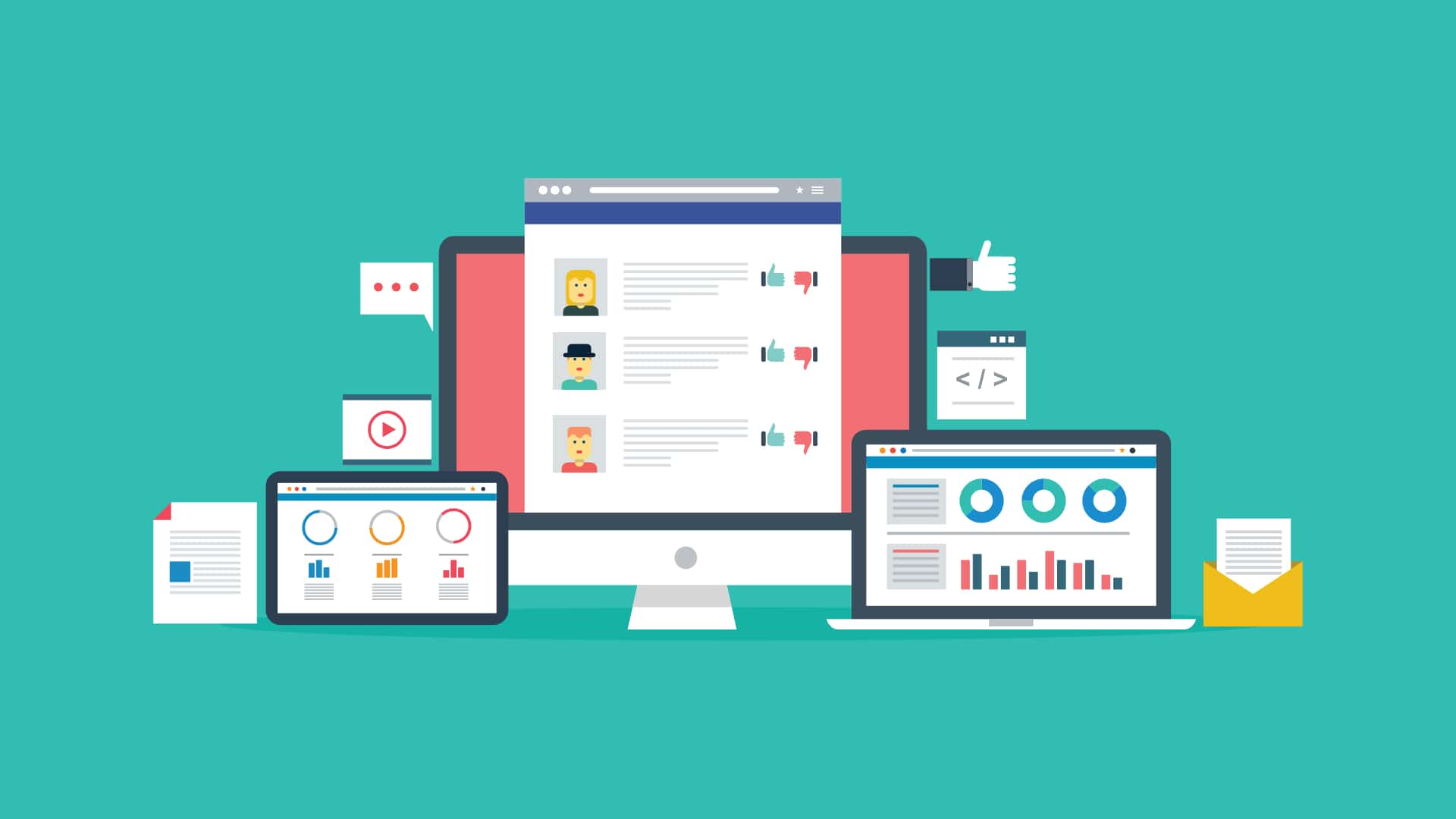 As the number of social media platforms and their user base has grown exponentially, marketers start to use social media analytics tools to unleash the hidden potential of user data. Now it has become more essential than ever to measure social media campaign activities and performance across channels.
There are several free and premium social media analytics tools are available that help marketers in monitoring, analyzing, and visualizing social media data. It's quite helpful in strategizing your social media action plan and facilitating conversations.
Best Social Media Analytics Tools
Here are the best social media monitoring and analytics tools that you can use for this purpose.
Hootsuite is far beyond a social media marketing and management tool it's a full-fledged social analytics platform. This is another very popular all-in-one social media monitoring platform allowing marketers to monitor social media conversations happening around the brand, industry, and products.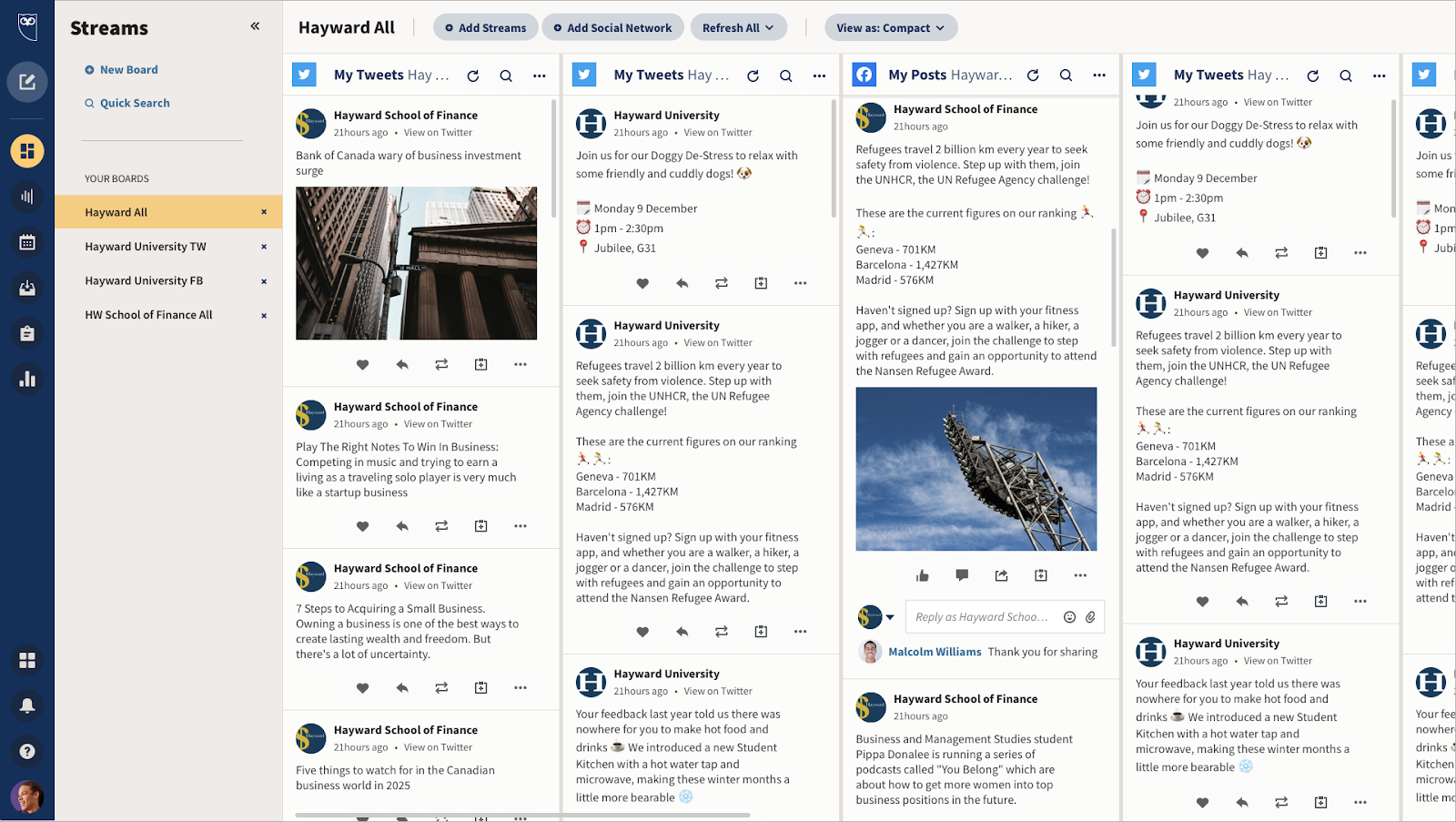 Hootsuite is built with the capability to monitor and track conversations around keywords, hashtags, locations, and specific influencers. A slew of awesome features come with its subscription package including scheduling and analytics.
The Hootsuite comes with a feature-loaded dashboard that lets you manage and respond to messages, comments, and brand mentions from unified platforms. The platform enables marketers a way to run customized paid post campaigns to optimize reach and engagement.
Buffer is the next on our list of social media management and analytics tools. With three innovative tools and several extensions place, Buffer allows social media managers to manage campaigns effectively. For novice or naïve bloggers/marketers who just want to build an audience base using social media platforms, Buffer Publish is the handy solution.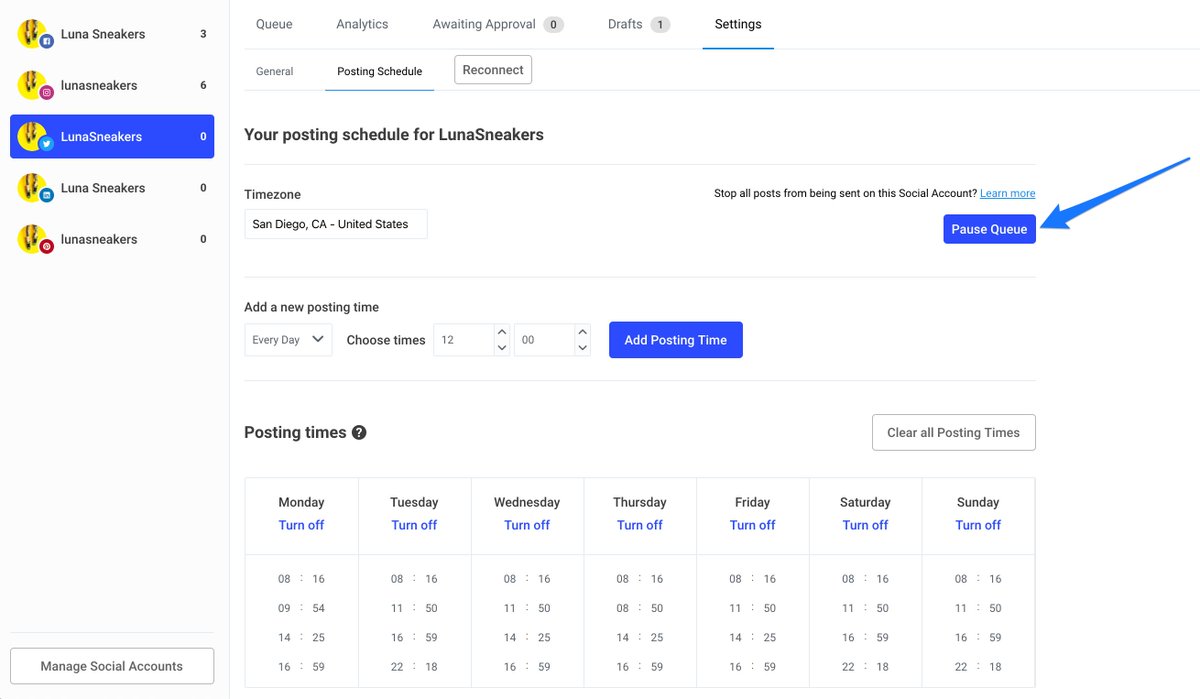 Using Buffer publish it becomes easier to plan, schedule, and publish content for Instagram, FB, Twitter, Pinterest, and LinkedIn. Every social media activity across the above channels can be handled using this tool via a unified interface.
Buffer Reply lets brands reply to social conversations and respond to support requests across social media platforms viz. Instagram, Facebook, and Twitter. In the case of agents being busy, chats or support tickets can be assigned to the available agent.
Buffer Analyze is another important tool by Buffer that analyzes your brand performance on social media platforms like IG and FB. It's quite helpful in acquiring better insights into your audience demographics, account analytics, and story & post analytics.
This is another very popular social media management and analytics tool that lets marketers measure the performance of the content on social media marketing channels. It will provide marketers insight into how users are consuming content and how you can build more authentic and original content. Based on the results obtained, you can set better advertising strategies, make decisions based and calculate ROI.
The USP of socialbakers is its unified dashboard that allows marketers to publish posts on multiple social media platforms from an integrated interface. It makes it easier to run content marketing campaigns across multiple profiles with seamless collaboration with other team members.
The Social Bakers provide an innovative Audience Analytics tool powered by an AI-driven platform. The features automatically discover the right online persona profiles for your business based on your demographic data analysis.
Sprout Social is the next social media analytics tool on our list. This is a cross-channel social media analytics tool that works in either way. From enabling you to see your campaign performance on a single network to comparing results across multiple networks at once, Sprout Social makes the task handy and quick. Sprout Social analytics do several things for marketers.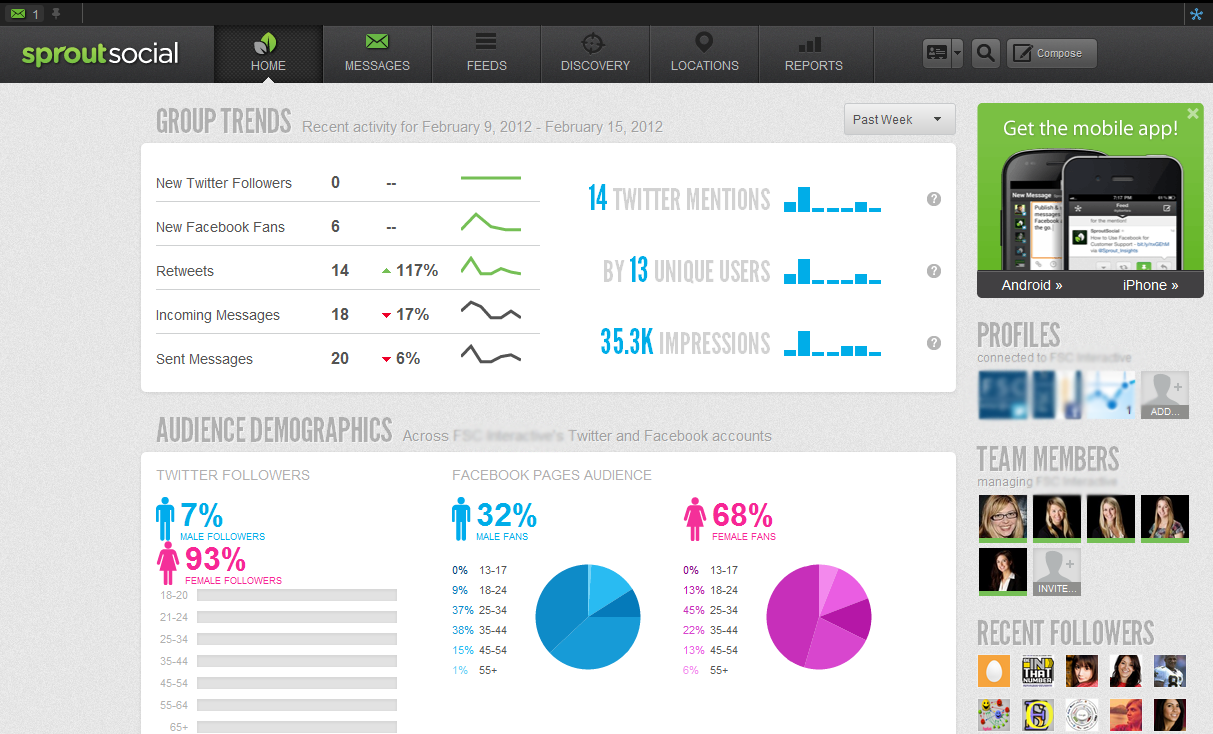 Using the platform you can track Facebook Page impressions, Twitter link clicks Instagram follower growth, LinkedIn engagement, and content performance. You can organize the data with presentation-ready reports.
Like other social media analytics tools covered above, HubSpot's analytics platform allows you to measure and monitor social media performance to grow your business exponentially. You can measure campaigns using Hubspot tools whether these campaigns have been published through HubSpot, or via other publishing tools. You can generate reports to analyze the success of your social strategy across many channels.
HubSpot's reports are comprehensive. They portray a clear picture of several metrics including audience, session lengths, and impressions. The great thing about Hubspot's social media analytics is that it is integrated with the company's Marketing Hub. This brings an opportunity to dive deeper into the entire customer journey, instead of social media-specific metrics.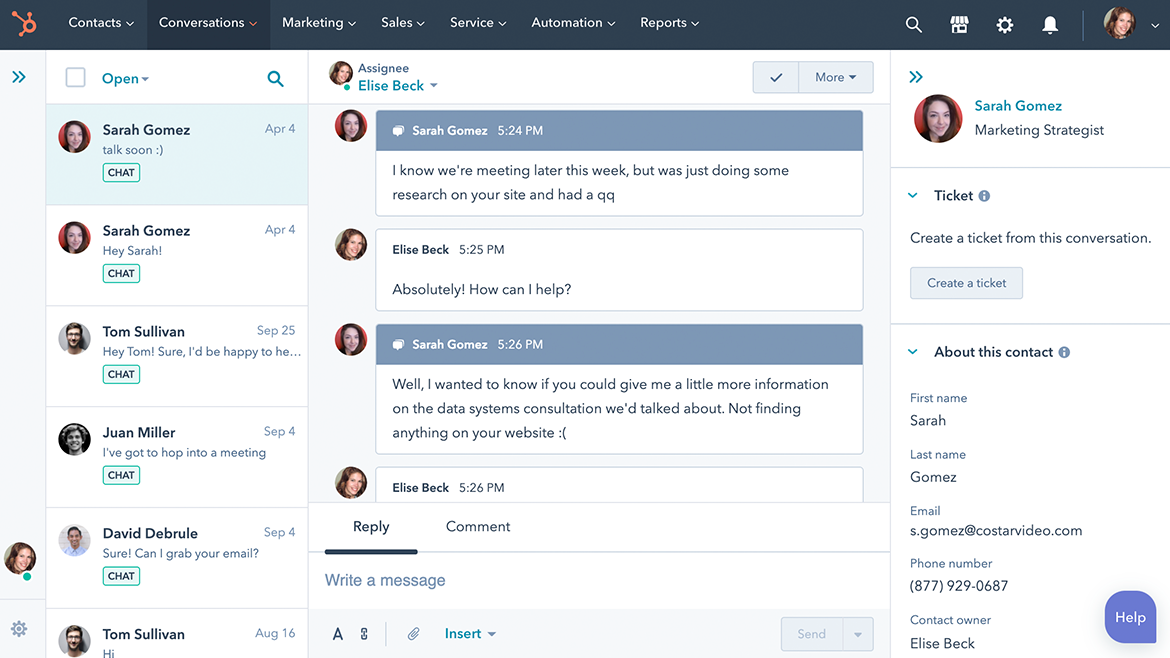 Having this tool on board, you can easily find those marketing tactics that are working well and adding t your business growth. If you have a marketing team, Hubspot will be an essential tool for providing them massive customer interaction and team collaboration features.
Keyhole platform is not limited to social analytics. Instead, it's a tool for uses trend Analysis. The tool showcases detailed analysis about the keywords that are gaining traction and being used frequently in conversations. Similarly, it also tells a lot about popular keywords that are losing momentum.
Among the many I have covered here, Keyhole is the only hashtag tracking product that has an AI-powered feature to run guesswork how hashtags are likely to perform in the next day or two.
The tool predicts the expected amount of engagement, reach, and impressions so you can create an action plan or correct an existing one to reach your goal. The reports generated can be downloaded and shared with clients in PDF or CVS formats.

Tarun Gupta, CEO of Brainpulse Technologies, is a prolific author and digital marketing specialist. His insightful writings span SEO, content marketing, social media strategy, and email campaigns, offering invaluable expertise to businesses worldwide. Tarun's contributions continue to shape the digital marketing landscape, guiding success in multiple niches.
---