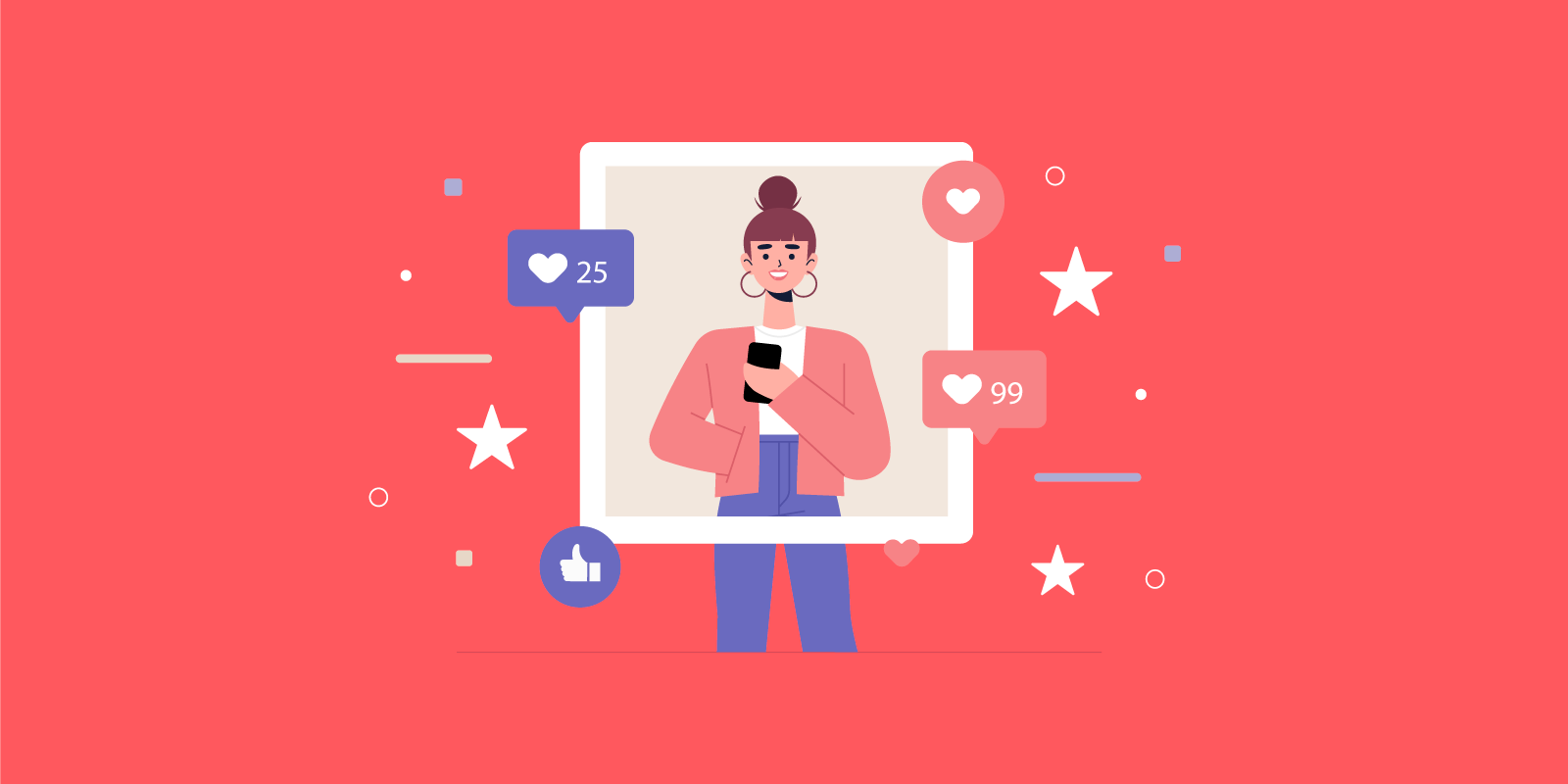 Gone are the days when brands hired celebrities or ace sport stars to influence the user's opinion. Now, as the digital platforms are giving people the opportunity to become an influence by showcasing their talent, anyone can be an influencer and impact customer's buying decisions.
Thus, businesses need to adopt a competent influencer marketing strategy to create a sure shot audience outreach to build brand awareness and attract new customers. This post takes into consideration the different ways to build a successful influencer marketing strategy.
What is Influencer marketing?
Influencer marketing is a sort of social media marketing where brands and influencers collaborate to promote products, services or other endorsements.
An influencer enjoys a highly engaged follower base that tends to convert into potential buyers. The followers trust on their expertise and knowledge and follow their advice on important topics. Brands pay them monetary compensation and other incentives against their services.
Influencer Marketing Strategy
An ideal influencer marketing helps brands to heavily influence their target audience to impact the business decisions in their favour. With a successful influencer marketing strategy, you can successfully promote your brand,
products, and services using audience-specific tailored messaging.
A good influencer marketing strategy offers brands several striking business benefits:
It helps to build trust with an influencer's loyal follower base.
Influencers boost your brand awareness by sharing high quality authoritative content.
Influencer marketing helps to speed up your audience outreach efforts.
An ideal influencer marketing process
Before starting to contact influencers for promotion, it's important that you have a well-defined influencer marketing strategy in place. A comprehensive strategy is required to maximize exposure and improve your campaign performance.
We have brought here important steps of a good influencer marketing strategy:
1. Define your marketing goals and budget
A marketing campaign succeeds if it's backed by realistic business goals and a set budget that remains consistent until the campaign is executed. Some of the primary goals that you should focus on may be following:
Building brand identity
Improving brand awareness
Increase social media following
Get more likes, shares and comments
Grow sales
When it comes to budgeting, certain factors you should consider. Either you can pay a fixed amount to the influencer or pay some incentives in the lieu of a service offered. The compensation offered largely depends upon the industry you serve and the type of influencer you collaborate with.
Select the Type of Campaign
If you understand your audience and their buying behaviour, the next thing to do is to decide on the type of campaign that should be enticing and engaging and an influencer you love to work with.
There are different types of campaigns brands and influencers collaborate for. It might include guest posting, sponsored content and affiliate marketing among others.
Once the type of campaign is decided, the focus must be on the messaging. It's important to note that the message should be authentic and aligns with your brand voice and values.
Start Outreach
Influencers can help you in creating better audience outreach on major social media platforms including Instagram and TikTok.
Take the help of an influencer management agency that can help you find the right influencers who can work on your campaigns and have a presence on all the platforms you have in your list.
An influencer having a presence on multiple social media platforms can considerably increase your brand exposure. Before selecting an influencer, keep in mind certain important things:
Relevance of the content being shared
Engagement capabilities
Experience in similar niche
Style and tone of the influencer
Next, contact the miro-influencers via their websites or email. Once the terms are defined, start working on the campaign requirements, content deliverables, and reporting activities.
Manage the Campaign
Managing an influencer marketing campaign is quite a task that requires time and effort. To manage all your influencers without leaving any scope of errors, you can either hire an agency or use an influencer marketing platform.
To make the process easygoing, make your onboarding smooth by providing the influencers a clear brand style guideline. The influencer must understand your business goals and work to fulfil your expectations.
Measure the Results
Measuring results is an important aspect of any influencer marketing strategy. Monitoring results helps to evaluate the campaign's performance and recommend ways to change strategy if required.
Some of the important metrics that you should consider to analyse might include brand awareness, website traffic, brand mentions, and engagement etc.
Further mining of this data can determine what worked and what didn't. It offers an opportunity to optimize future campaigns with added improvements.

Tarun Gupta, CEO of Brainpulse Technologies, is a prolific author and digital marketing specialist. His insightful writings span SEO, content marketing, social media strategy, and email campaigns, offering invaluable expertise to businesses worldwide. Tarun's contributions continue to shape the digital marketing landscape, guiding success in multiple niches.
---