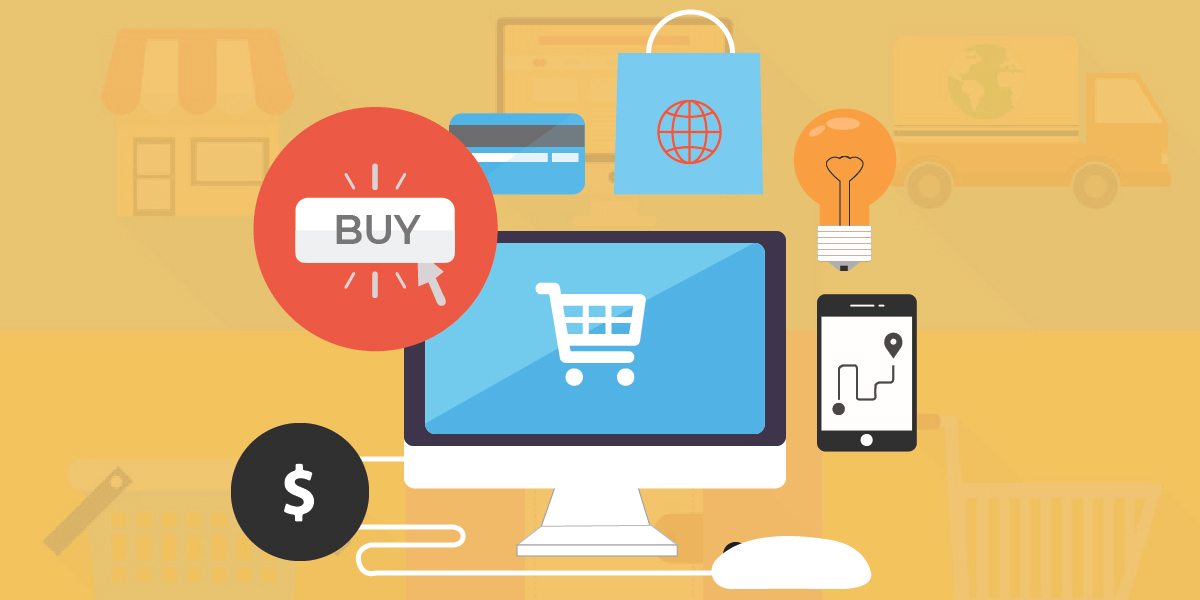 Your ecommerce venture may turn into a money making machine, if operated wisely. To make it profitable, you have to ensure that the complexities it's facing are fixed. Online marketplaces are evolving. More people have started buying from online store. If marketers manage to offer buyers worthwhile online shopping experience, they will likely reap big profits.
10 Ways to Boost Your E Commerce Store Sale
If you've just started your ecommerce venture, you would curious to find ways to skyrocket your sales. It's eminent. Expecting growth is usual when you've invested funds and time.
I am sharing with you five tested and proven ecommerce strategies that will help you generate good profits.
1: Launch Multi Channel Selling
The idea is simple. Go overboard. Don't stick to your online e-commerce portal. Expand your product reach. List your products on other e-retailers such as Amazon, Flipkart, E-Bay and Alibaba.Buyers tend to visit multiple e-stores to explore products and make informed decision about the purchase. The practice to launch an e-store and dependent solely on that for product sale can drastically hit your product sales.
What I am suggesting is this- List your products available to as many e-commerce portals. E commerce giants Amazon, Flipkart and e-Bay etc. are the top names that allow merchants to list their products and make sales.
Furthermore, social media platforms like Instagram and Facebook have also turned into an ecommerce super store. They have integrated their own shop features to let merchants launch their super store right there and encourage their community to buy products. Once your products are available on multiple online platforms, you can drive traffic to your product pages using digital marketing and other Omni channel marketing strategies.
2. Offer Quicker Checkout
Most buyers leave the cart midway of transaction as they found the checkout process tedious, lengthy and confusing. 8 out of 10 customers blame faulty checkout process for cart abandonment. Therefore, make sure you offer buyers a convenient, smooth and secure checkout to make payments. Design the process with fewer steps.
Offer your buyers the shortest route possible right from adding products to making the final payment. Buyers would be least interested in calculating taxes and coupon discounts before payment. Better would be to have an inbuilt system for taxes and other calculations. More the steps you force buyers to follow before final payment more will be the chances of card abandonment.
3. Be Reachable
All your efforts and resources can go futile if your customer service is poor. A customer may have in mind many questions related to the product, price and shipping. You have to have a customer support team in place to address those queries.
Needn't to mention, the team should respond with a human touch. The customer support team should have undergone rigorous training sessions to understand how to respond to customer's questions in in a helpful, human way. It's evident that poor customer service prevents you from having loyal and repeating customers. To let your buyers reach out to you, provide them your customer support numbers and social media handles.
Responsive customer support helps your business create a more engaged relationship with buyers. It will eventually translate into increased customer loyalty and revenues.
4: Offer Converting Content
Content has been the primary ingredient of any business promotion regardless of the extent digital marketing evolved.
But this doesn't mean you pour up low quality spammy content to forcibly tell users that you're here. Stashing up social media platforms and content syndication sites with random content won't likely get results. You have to be precise with your content. You need to produce content that is consumable, well-researched and valuable. Invest effort and resource in producing rock-solid content that can engage readers.
Whether you've in-house content writers, hired freelancers or using a digital marketing agency, make sure they are experienced and have in-depth knowledge of the industry. Furthermore, besides standard content, look through different variants of content. In addition to the standard blog posts, explore infographics, eBooks, videos and webinars too.
5. Secure Your Website
We have already discussed the importance of a smooth checkout process. Security is another crucial aspect to look at. It's your ardent responsibility to protect users' crucial personal identifiable information against breach and hacking. Give your ecommerce website SSL cover. Keep your servers safe from cons.
Though, it may cost you few bucks, professional security for your website and servers will ensure smooth business operations online. They prevent hacks or data losses and back up data in emergency. These are small yet pertinent hacks to boost your ecommerce sale. Don't forget- in any business, a buck saved is a buck earned.
6. Plan Strategy
When I say planning, I by default cover the goals behind the execution. Every business venture has a goal to achieve so a Shopping Cart Solutions or an e-commerce website isn't an exception either.
A goal can be anticipated in a number of ways and at the end depends upon your business observation. A business house may plan an e-commerce website to improve its financial / market competitiveness or to elevate the existing brand exposure. Other organizations may have a motive to increase the frequency of shoppers and improvement in revenue ratio.
7. Apply Convenient Information Architecture
Here comes the most important part of the e-commerce web development and that is website designing. It accommodates a number of pointers to be integrated together.
Web design
Navigation
Product description
Landing pages
Links
Images
Call-to-action buttons
Checkout
In the market today e-commerce solutions are designed and developed using either Open Source Development or by using Microsoft technologies. Either two are the complete packages in itself and the decision may go with one after deep scrutiny of budget requirements.
Proper navigation is very necessary as it helps users and potential buyers to jump from one page to another.Product description comes as a product text that defines that elaborate the attributes of the same. You should also take the good care of landing page development, links and checkout functions to give a proper and wining look to your website.
8. Promote Enough
Now, you have an commerce site with all possible utilities and features. The next step is to promote and make this website popular among the customers. There are a number of ways that you can adopt to accomplish the task. You can start it with an exclusive webcast product or service launch. You may also go through other promotion tactics by launching mobile campaigns, inviting buyers to participate in web contents and organizing customer retention/recognition programs. You may also rely on Social Networking Websites in order to approach relevant groups and potential audience.
9. Focus on Conversion
Once you achieve good customer base and visitor traffic on your website, this is the time to retain the customers and covert them into the real buyers. Conversion is itself a comprehensive factor that needs to be considered quite wisely. Technically, conversion states the number of visitors that have been converted in actual buyers. Using Google Analytics and other Analytics tool can assist you to in having an idea about the pages visited, user time spent on each page and bounce rate.
10. Track Business Golas
If you are dreaming to gain big out of your e-commerce venture, it is very important to keep your conversion goals alive. Analyze your conversion stats on the basis of a number of important parameters. Check whether or not shoppers are contacting you and secure an idea if they are purchasing more than one product at one checkout. An experienced Web Development Service provider can give you the better idea how to plan the venture.

Tarun Gupta, CEO of Brainpulse Technologies, is a prolific author and digital marketing specialist. His insightful writings span SEO, content marketing, social media strategy, and email campaigns, offering invaluable expertise to businesses worldwide. Tarun's contributions continue to shape the digital marketing landscape, guiding success in multiple niches.
---