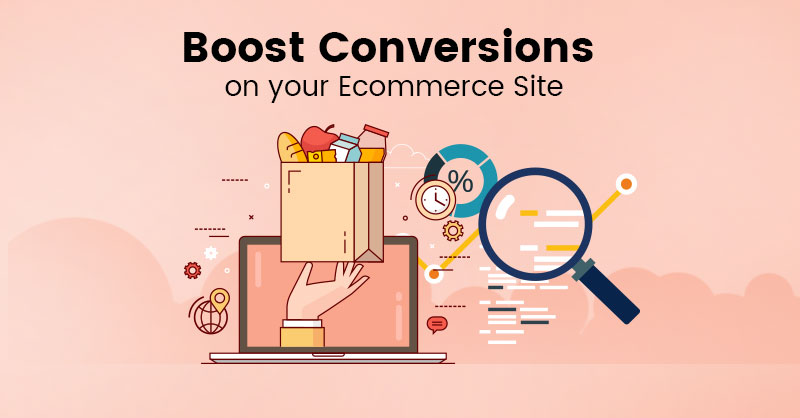 eCommerce is all about selling like a pro. These websites and selling platforms rely on heavy sales to survive the competition. If you own one, you better know how important sales are for your business. Conversion is the end goal, whether you sell exclusively on eCommerce or run one in addition to your brick and mortar store. It's all spring if your conversion skyrockets.
But what if your sales estimates and Conversions doom?
How to Improve eCommerce Store Conversion?
If you experience sudden drop in revenue that you usually generated from your eCommerce store, you need to analyze your website. It might be the case that strategies that may have been worked in the past have become stale or ineffective now.
This is therefore imperative that you should optimize and improve your eCommerce store. Once you're done with a review, you'll notice certain website elements that're burning your conversion.
To get the shine back to your store, you just have to make a few incremental changes to your store. I am, in this post, outlining top 10 ways that will help you up your eCommerce store conversions.
1. Offer shoppers Clutter Free User Experience:
Simpler your website is, more the conversion would. A simple and elegantly designed website gets more conversion. Being an ecommerce store, your romance with hundreds and thousands of random products is arguably fine, but putting all those products onto one page is a serious turn off and may tumble your conversions.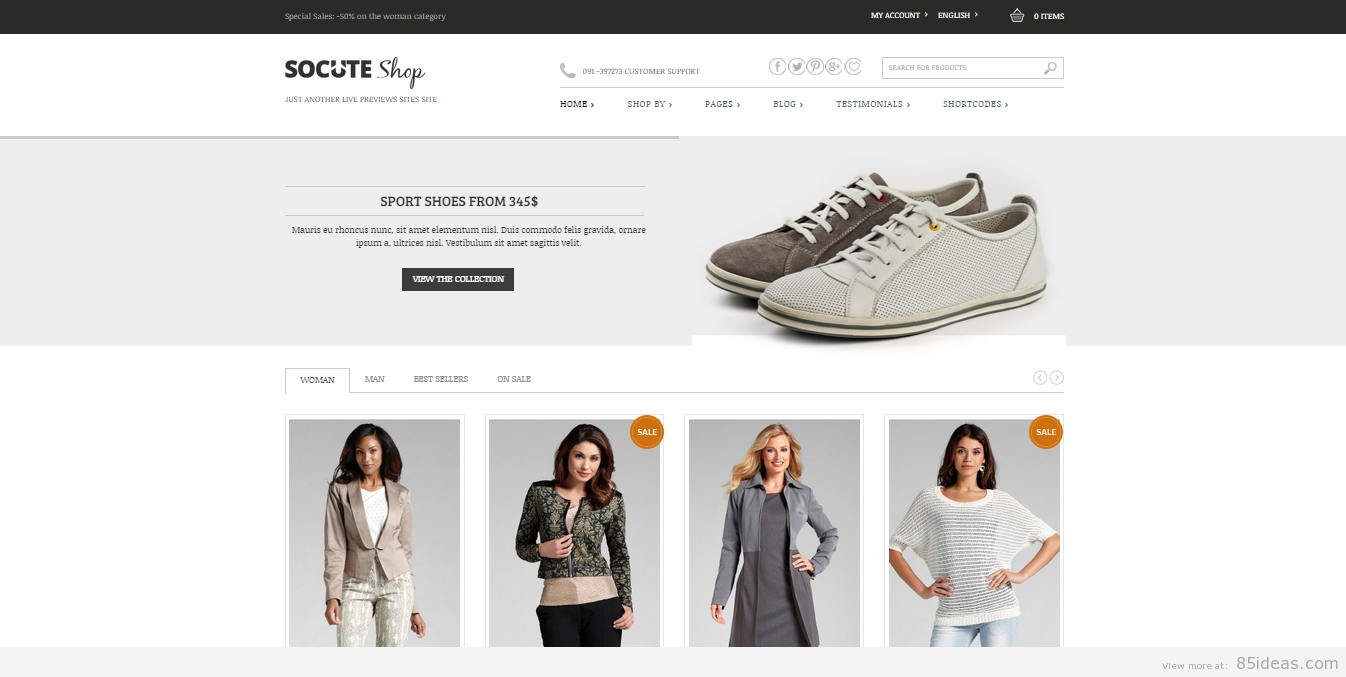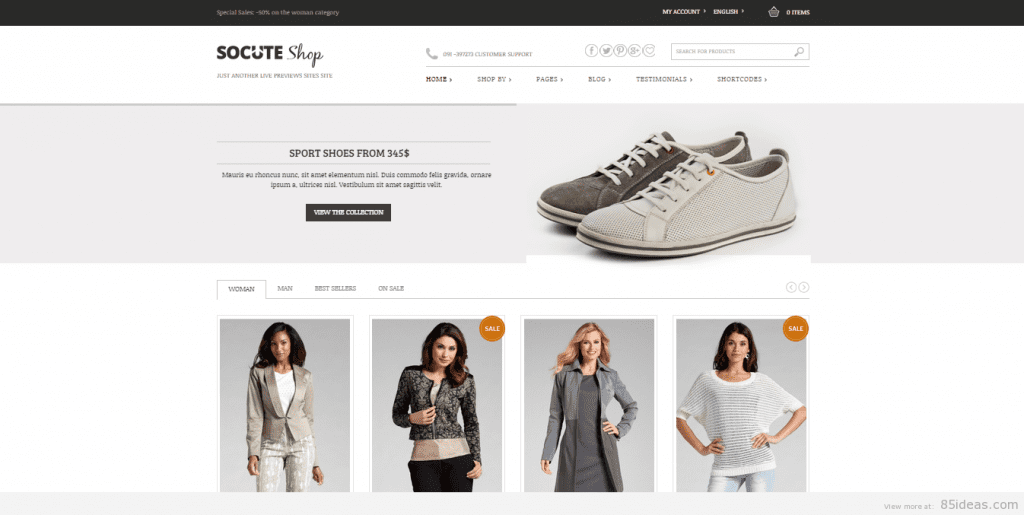 The idea is that if you sell everything from your homepage, you will simply annoy buyers. Apple is a great example of how to make your store a conversion machine. The tech giant promotes one product via a single page specially designed for the same product. In addition, the page has a navigation bar at the top of the screen that lists different categories.
2. Use High Quality Multiple Product Images:
Since buyers rely heavily on the product images to decide over the purchase, you must ensure that buyers have high quality pictures of every product displayed on your store's catalogue. Upload photographs from every angle with zoon in enabled.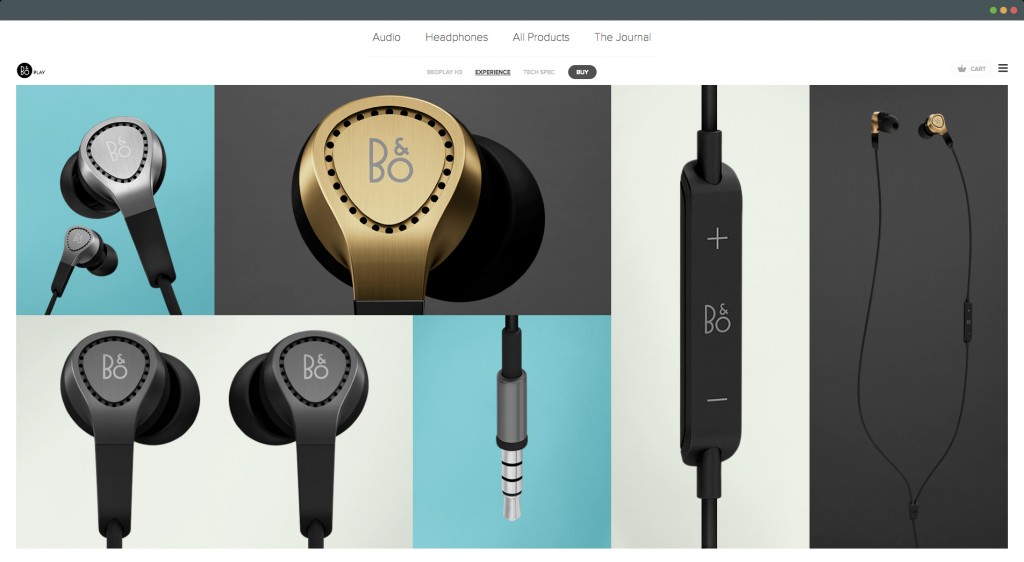 High quality and clear images will make it much easier for shoppers to make a decision.
Take 'Nike' as an example: The Company has got six different pictures of just one white hoodie. Shoppers are more likely to buy a product after visualizing it from every angle.
Planning to launch your own e-commerce store? Call us now for affordable and customer-centric quality ecommerce solutions.
3. Write detailed product description:
An HD quality product image is of no use if shoppers couldn't find what the product is all about. Therefore, alongside the high quality images, you must have thoroughly written product description for each product. With clothing items, detailed product description is more than required.
When a shopper arrives at a brick and mortar store, there are employees who explain the features of a certain product and help explain how products work. But with online shopping, it's you who is responsible to convince shoppers about a product. Therefore, you must accompany every product with a self-explanatory description.
Merely an image can't say all about a product. I truly believe that unique and accurate descriptions can really help you drive the sale.
4. Adding Product Videos is a Great Idea:
Shoppers love to know every bit of a product. Product descriptions are fine, but it's awesome if you can show them what your product does and how it works. If you don't utilize video content to explain your store products, you need to start right away.
Dummy Image
Stats suggest that over 60% of the shoppers decide to purchase after watching a video about a product. And almost every shopper admits that videos help them make a buying decision. Videos indeed convey the consumer way more information than a photo or a text product description. Product videos can give visitors a more accurate description of the product.
5. Ensure a responsive 24x7 customer support:
Unlike in a physical store, you don't have an opportunity to get assistance when you're buying online. Despite a huge product catalog, beautiful product images and product videos, your customers still have answers to their valid questions.
Give your buyers multiple ways to contact your customer service representative. Offer them as many options as possible including live chat, email or text message so each customer can contact your company based on their personal preference.
It's wonderful to have a dedicated support ready 24x7 to assist buyers. As an eCommerce platform, I know you're aware that customers all over the world have access to your website 24 hours a day.
6. Be Transparent with Product pricing:
Customers hate to see different prices for the same products on different pages. You have to be totally transparent with the product prices you quote on your website. It's not only a bad practice to add hidden charges, taxes, and shipping fees, but also a dent to your conversion.
Most consumers leave their shopping cart just because they find an extra cost added to actual product cost.
7. Outreach shoppers who abandoned cart:
It's fact that not all customers complete their purchase. You may have ways to improve your shopping cart abandonment rates, but there are shoppers who abandon the cart midway.
Regardless of why a shopper left the cart after searching a product and adding it to the cart, the fact remains that he was for sure interested in buying from you.
Now, it's your turn to get this customer back and convert. It'd be more than easier now since this person is already familiar with your brand and obviously interested in at least one of your products.
Looking for full-fledged shopping cart to sell products online with embedded payment gateways and shipping modules? Our shopping cart solutions are the best bet.
Send out a reminder shopping cart abandonment email to remind the consumer of your products and invite him to complete the purchase. It'd be better if you offer him deals or freebies with purchase.
8. Mention your contact address:
Shoppers may feel you unreliable if your contact info is not available on your website. It's a better practice to have as much information as possible about your company available on your website. The information may include address, phone numbers, fax and email.
If this information isn't there, Customers may think you a low reputation brand. The idea is simple. If they will ever uncertain about your reputation, they will reluctant in buying things from your website.
9. Offer Shoppers Multiple payment Methods:
Don't expect that all your buyers will love to checkout with the payment options given on your e-commerce website. It's buyer's preference to choose a card to check out whether it's Visa card, an American Express Card or any other major credit card.
You need to accept all major credit cards. Besides this, you should also make available alternative forms of payment, such as PayPal, Venmo, or Apple Pay.
Is your conversion tumbling like hell? Our conversion rate optimization experts will give you sure shot solution. Call Us On +91-8527795844
Eventually, more payment options on your shopping website increases the chances of the customer being able to pay with their preferred card or method. Moreover, ensure that the checkout process on your website is completely secure.
10. Recommend / upsell products to increase conversion:
To skyrocket the conversion chart, keep recommending products to your customers based on what they like. Track and analyze their previous order history as well to personalize recommendations. Product upselling is another great idea when buyers add something to their shopping carts. Suppose, if they buy a pair of shoes, you can recommend a pair of socks for them.
Conclusion:
Turning your ecommerce store into a conversion machine isn't that tedious. It just requires bit of a strategy shift and a few UI / UX changes. If you have a say on the topic, do share with us right in comment box.

Tarun Gupta, CEO of Brainpulse Technologies, is a prolific author and digital marketing specialist. His insightful writings span SEO, content marketing, social media strategy, and email campaigns, offering invaluable expertise to businesses worldwide. Tarun's contributions continue to shape the digital marketing landscape, guiding success in multiple niches.
---