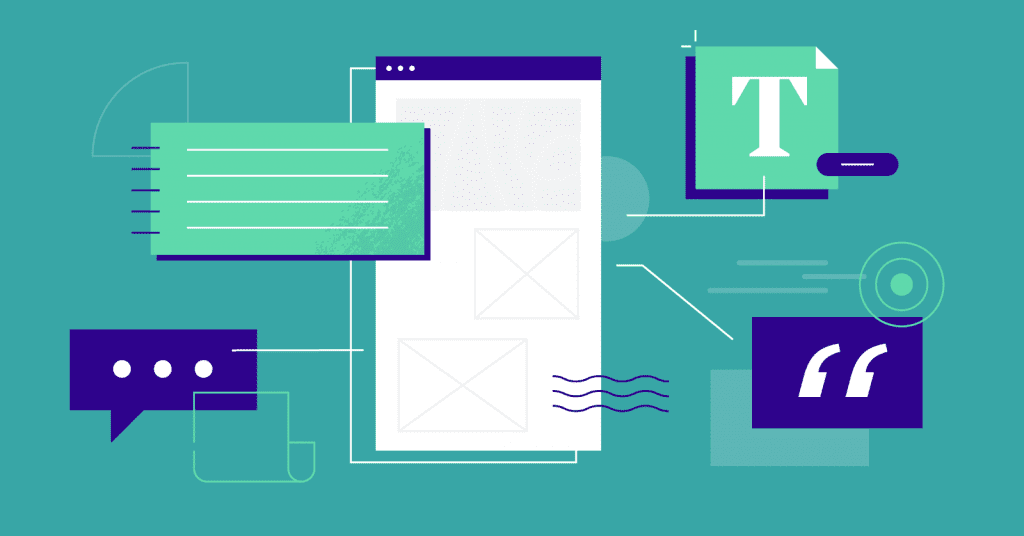 Over the years Google has evolved a lot in terms of upgrading its ranking signals and identifying spam. Despite the tons of changes introduced to the SERPs, links remained the number one factor to improve the organic ranking of your website. Moreover, as Google becomes smarter to find spam link-building tactics, it's only getting harder to build quality links for your website.
Your backlink profile is now crucial for ranking in 2022. Thus, you have to focus on the right strategies and efforts to achieve big gains. There are several methods that you can use to acquire authority links and build a solid link-building profile.
Content Marketing Techniques to Acquire Quality Links
Besides influencer marketing and paid outreach campaign, content marketing is a link-building technique that could be a game-changer. Whatever the industry you're targeting with your SEO campaign, you can create high-quality links through content marketing.
Content marketing is now more than running guest blogging campaigns or distributing data-driven infographics. Digital savvy marketers can use content marketing in so many different ways to acquire quality links. I have got a few of them covered here:
Case Studies
A case study is a comprehensive document that explains how you have put together people, tool, and process to help clients achieve their business goals. When you start to share a case study across social media platforms, you build a community that finds your insight valuable.
As long as your case study is insightful, data-driven, and covers all the details of the processes, you can forward it to the editors of top-notch publications. They constantly look for expert advice and resources they can link to.
Easy-to-read content
People love to explore content, discover trending articles, and read informative blog posts. Content formats such as how-to guides, top 10s, and other listicles tend to grab the user's attention quickly. Niche-specific top x topics that are rarely available always create more engagement. Not only do they generate more traction, but also increase linking opportunities.
Expert Roundups
Expert roundups have always been an effective method to reach out to bloggers and influencers for acquiring links. The more bloggers you connect to, the more will be the chances that they will link back to you.
Send as many requests to bloggers to contribute a piece of advice to a roundup. They will more likely link back to you through the 'As seen in' or 'In the press' page.
Before sending out requests, identify subject matter experts who agree to actively link out to resources which feature themselves. You can also create a list of prospects who can contribute a blog post or other resource.
Send outreach requests to the specialists only. It's an utter time waste to approach those who are not a specialist at all.
Interviews
This is another innovative way to acquire high-value authority links. Despite the fact, interviews take time to schedule, execute and publish online, interviewing industry experts and hosting on your blog can be a great way to acquire links.
When preparing the questionnaire, ensure that questions are on the topic your target audience is interested in. If you can encourage niche experts to share insight and advice on relevant topics, you can earn links from other relevant publishers.
Product Reviews
Most of us buy products and use them. Surprisingly an honest review written about those products generates the most links. As long as we write about our personal experiences and subjective reviews of the software/products and apps we've used, people love to read them. Make sure the review shouldn't be a copy-paste, instead, actual feedback, based on our own experience.
Product reviews are the best way to attract new links to your online business website. Such content can quickly grab the attention of other bloggers, websites, and experts. They immediately connect and link back to such content if it carries some value.
Infographics
Infographics are the best tool for building links as long as high-quality infographics are being used. To grab the maximum audience attention provide a unique, information-rich infographic that contains actionable takeaways. Among many content formats that are being used for link acquisition, the infographic has still been the top asset for both publishers and bloggers.
How-to Guides
How-to guides are comprehensive content pieces that solve a pain point for the target audience. These are informative and well-researched. Thus, experts quote them as an essential source for other articles. Such posts are the best tool for building links to your website as they serve as great information for the readers.
Whitepapers
If you have a team that can conduct researches and brings in a comprehensive white paper, you can acquire industry-specific links. The audience loves to read content that adds value and provides added insight into a topic.
Universities and educational institutions frequently publish white papers/research papers on topics relevant to the readers. Once you're done with the research-backed by validated data and insight, available, you can earn high-quality backlinks in exchange.

Tarun Gupta, CEO of Brainpulse Technologies, is a prolific author and digital marketing specialist. His insightful writings span SEO, content marketing, social media strategy, and email campaigns, offering invaluable expertise to businesses worldwide. Tarun's contributions continue to shape the digital marketing landscape, guiding success in multiple niches.
---