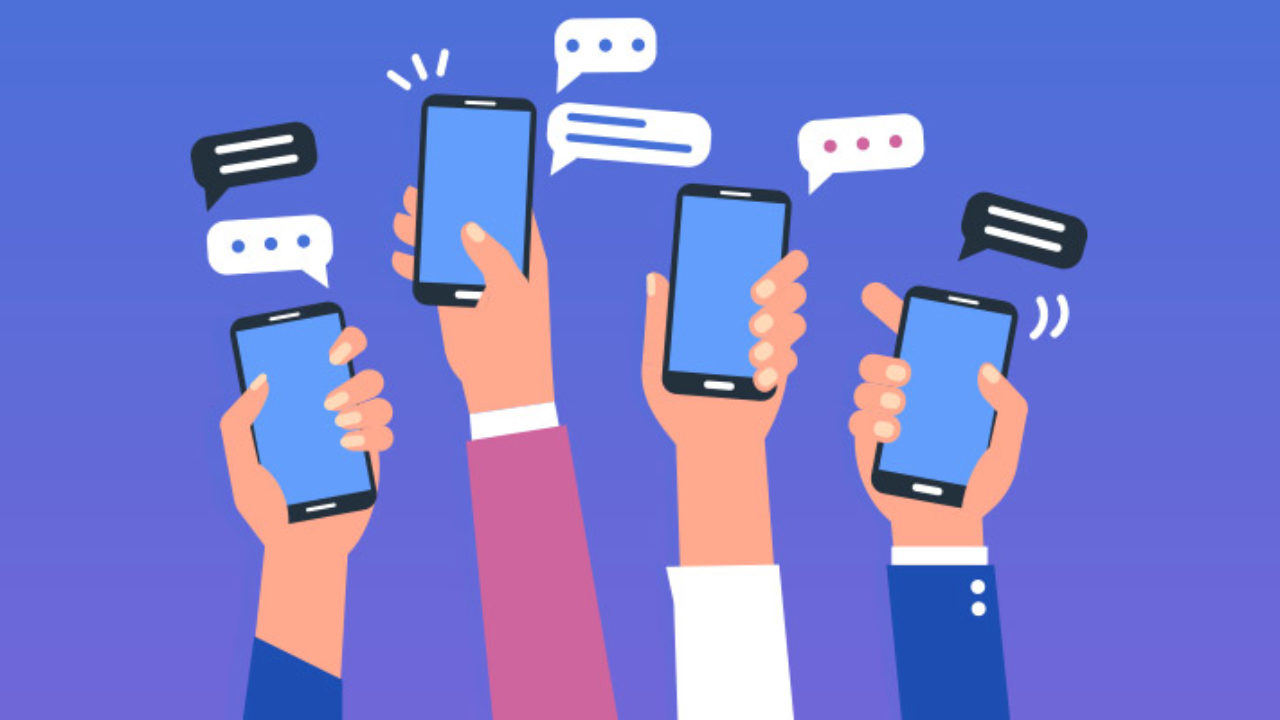 To survive in the highly competitive mobile app market, app marketers need to adopt the right marketing strategy. It's estimated that marketers spend around $75 billion to scale up their marketing efforts and get more users on board to download the app. Marketing a mobile app is necessary since it's the only way to tell users about the app.
Why the Right Mobile App Marketing Strategy is Essential Now?
In an overcrowded mobile app market, it's quite hard to make space for a new mobile app. A survey revealed that 58.06% of users get to know about a mobile app after reading an online article while 41.53% of smartphone users followed an ad that prompted them to download the app.
One more reason to intensify your app marketing efforts is the growing number of smartphone users and the time they spend on their phones. A study claimed that a mobile user uses 13 apps a day and opens them 21 to 30 times a day too.
Mobile App Marketing Trends of 2021:
A right mobile marketing strategy can't bring expected results alone. Marketers must understand the latest mobile advertising trends to stay ahead of the race and get their app noticed. This article covers some important mobile marketing trends that will help app marketers stay relevant in the mobile app marketplace.
Automation:
Automation has revolutionized various industry verticals. And now it's all set to become a buzzword in the mobile app marketplace too. Marketers are expecting it to become a game-changer this year. Automation cuts the amount of time consumed on repetitive tasks. This simply helps marketers to focus on more important tasks like hyper-personalization and audience outreach.
Mobile app marketers spend a good amount of time setting up and launching ad campaigns manually. This drastically reduces the time they can spend on planning and launching new ad campaigns. It also badly impacts the number of campaigns your team can manage.
Automation is the only way to tackle this. Automation tools can help you to focus more on analyzing data instead of burning resources on collecting it. These tools manage all the mobile marketing tasks right from setting up ads to overall campaign management.
The scope of automation in mobile app marketing is truly unlimited. It helps marketers in every aspect of marketing whether it's ad campaigns or push notifications. Using tools, marketers can test new audiences and geographical locations and launch highly customized campaigns.
Influencer Marketing:
Influencer marketing has passed the phase where it was limited to some noted celebrities and dedicated bloggers. It's now a full-fledged industry contributing to the success of brands at scale.
Opinions and recommendations are key drivers behind mobile app downloads. People tend to trust the influencers that share their real-life experiences with the product. When an influencer shows how a mobile app has helped him in making life easier, people trust him.
If you have a mobile app to market, identify, contact, and get an influencer on board. Make sure the influencer understands your app niche. Create an app marketing strategy around the influencer. It will undoubtedly enhance your business ROI.
Before starting to push your app reach up with the right influencer, do a bit of research. Discover the industry trends and influencers working in the domain. Find whether you want to tie up with popular influencers or you're fine with micro-influencers.
Video Marketing:
Videos content is more appealing as compared to any other content format. They have always been the most popular trend that is here to stay. Videos can engage and attract more audiences in a short time. During the pandemic, the overall consumption of video content spiked up above the fold. A CISCO research found that total video content traffic will be 80% of all internet traffic by 2025.
App marketers should also galvanize the power of promotional and live videos for the marketing and promotion of their mobile apps. Create short video clips to educate the audience about your mobile app. Live videos showing the process of installation and use of the app can also help users a lot.
Videos can multiply the impact of customer-focused content. Include some of the best video content in your app marketing strategy to connect with the audience and help them understand your app well.
Location-Targeted Mobile Ads:
Location-targeted mobile ads will stay relevant. These ads help app marketers to serve location-focused ads to consumers on their mobile phones. It's estimated that the United States may surpass $32 billion as mobile advertising expenditures by the end of 2023.
Location-targeted ads can boost ROI as they are designed to serve ads to the right audience at the right time. The idea of location-targeted ads is aligned to cater to the most relevant and target audience. It cuts the wastage at scale since it ensures communication delivery to only those that are relevant to the product and have shown interest in the product at some moment.
Advancements in Bluetooth technology help marketers build and trigger highly customized location-specific mobile ads. Such ads determine the right time and place for ads to be served. It increases the likelihood of improved customer engagement.

Tarun Gupta, CEO of Brainpulse Technologies, is a prolific author and digital marketing specialist. His insightful writings span SEO, content marketing, social media strategy, and email campaigns, offering invaluable expertise to businesses worldwide. Tarun's contributions continue to shape the digital marketing landscape, guiding success in multiple niches.
---