Web Analytics Tools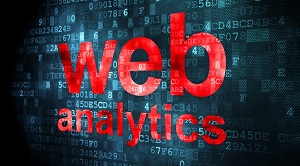 BrainPulse has correct understanding of all useful, innovative and industry advanced web analytics tools in use. Our team of experts is highly skilled and qualified to work with all sorts of website tools including Logfile, Server-side software, Page tagging, Hybrid and hosted applications. We understand that your need can vary from basic traffic monitoring to complex analysis on the behavior of particular user groups, support for multivariate testing, and more. Hence, on the basis of the quantity and type of metrics and figures, we help you choose an apt web analytics package from the vast array of web analytics tools available.
Useful insights into website's traffic and marketing potential
Google Analytics is an enterprise-level web analytics solution that represents useful insights into your website traffic and marketing potential. Built with extremely easy-to-use features, it prepares you to come up with much improved marketing initiatives. We specialize in using Google Analytics and boosting higher your online success. Truly affordable among available web analytics tools, it does not require any software or servers, and impeccably integrates with Google Adwords to save you both time and money.
Actionable insights into online strategies and marketing efforts
Omniture presents one of the most powerful web analytics tools that is known to fundamentally amend the way you do business online. It provides actionable, real-time insight into the website traffic, Omniture can fundamentally change the way you do business online. With Omniture, we help you discover the most profitable paths through your site, the drop-outs points, visitor interaction and much more.
Esay-to-use, multilingual and accurate web analytics product
Urchin is one among the most preferred web analytics tools. It is intelligently designed to draw powerful website traffic analysis for one or multiple websites and renders highly accurate, purposeful, easy-to-understand, powerful accounts on-demand. Capable of high scalability, it is best to analyze your shopping cart usage making marketing a lot simplified for you. So, track every action of your visitors including where they come from, how they get to your site, and what pages they check out.
Aim more than just getting traffic
Webalizer is a web log analysis software. It offers accurate statistical data on hits, visits; referrers, the visitors' countries, and the count of data downloaded. This tool can generate reports for different time frames like per day, hour, or month. It is incredibly fast and superbly portable than other similar analytics packages. It works best for those who host their own servers.
Leveraging Your Website's Potential With Web Analytics Tools:
Out of various available analytics tools, it is quite a deal to pick those that potentially deliver the best results and works best with your website. We help you to choose a proper solution as per your business needs.
Proper configuration of the selected solution.
Offering training on Web Analytics tools concepts and selected tool usage.
Auditing your website for compatibility with Web Analytics.
Assisting in developing Key Performance Indicators as per your business goals.
Thorough assistance in integrating Web Analytics into your business processes.
Offering best-of-breed software development capability to build custom tools.
Providing error-free, visually interesting dashboards and analytics reports.
Complete adherence to quality and delivery schedules.
Still have queries? Call us now on 0120-6790400 to get in touch with our Digital Marketing experts. They will tell you about our exclusive Web Analytics Tools made specially for the businesses like you.
Latest Blogs & Insights From Web Analytics Tools