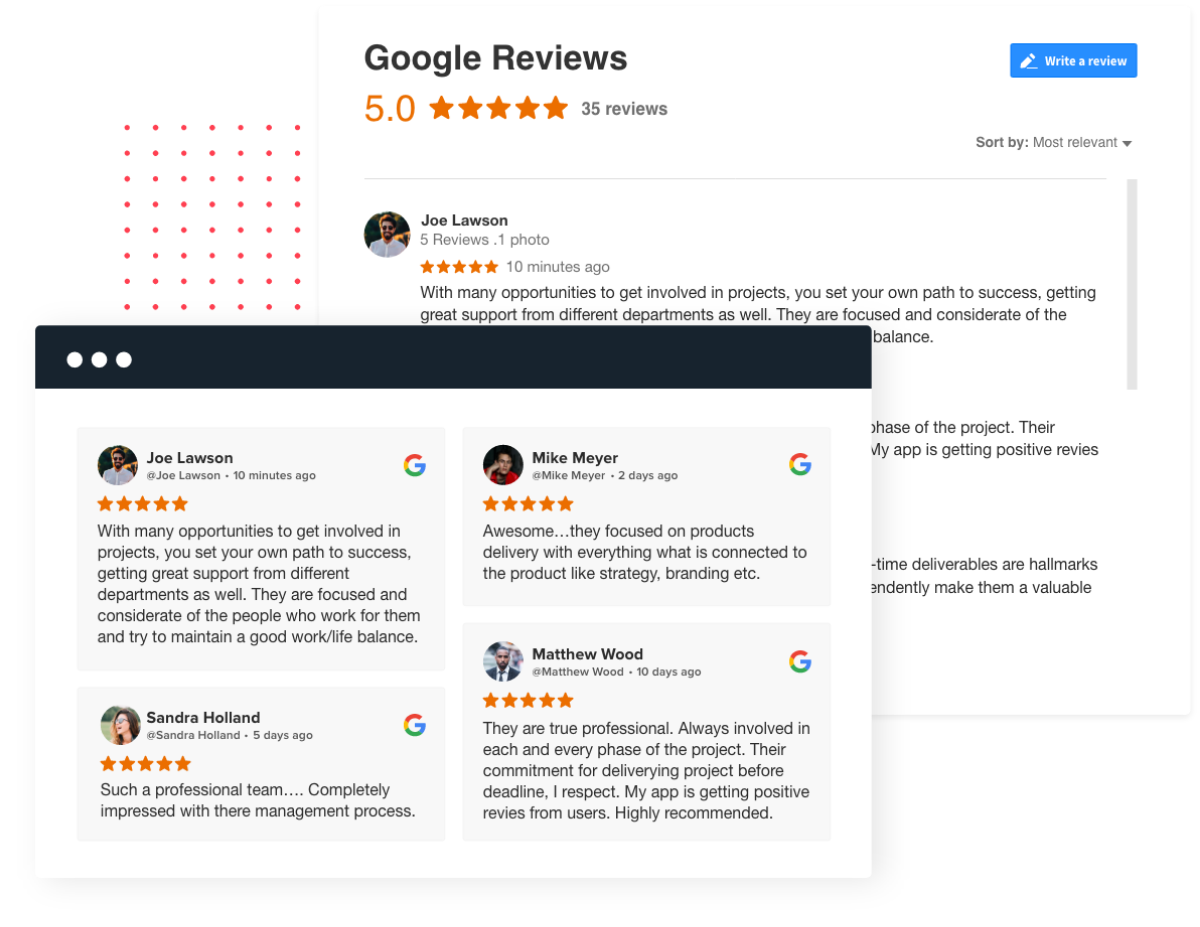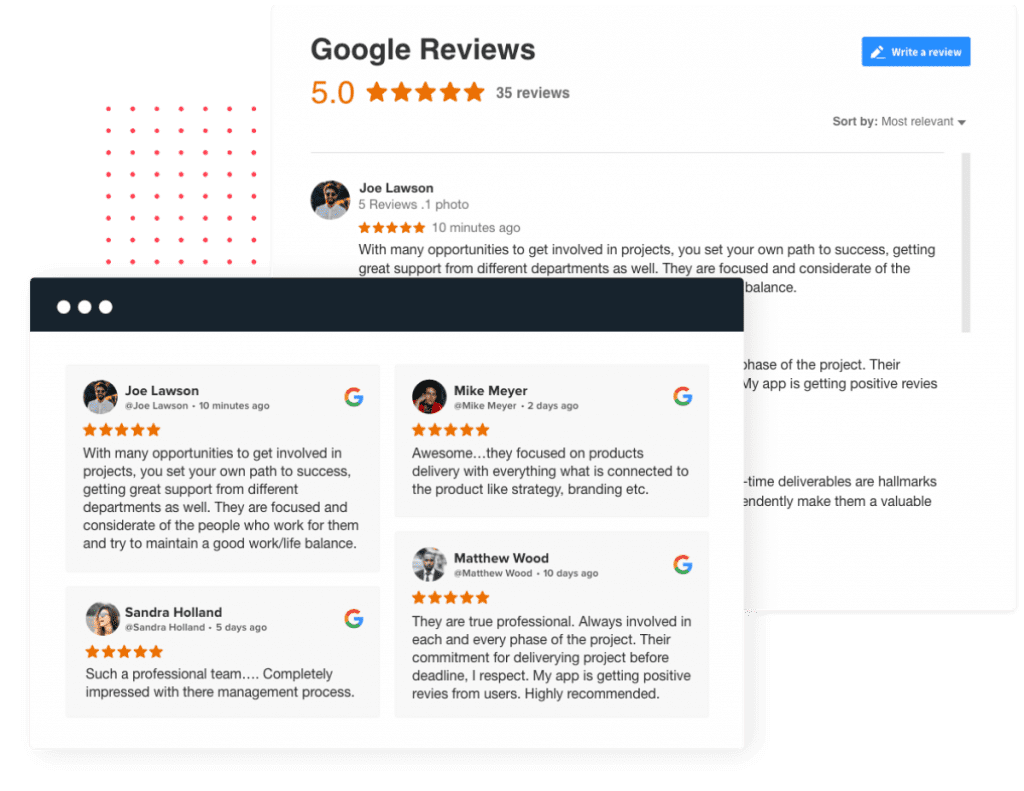 Third-party reviews are important for online businesses. They help buyers to have an unbiased perspective about the business and instill trust with potential customers. Based on these reviews, customers make their buying decisions. Almost half of the internet users in the USA go through customer reviews to check the credibility of that brand before buying its products.
How Reviews Can Help in SEO?
If your online brand is struggling for more conversion or its online rankings are not improving, third-party reviews can help you fix both the issue. Reviews significantly improve search rankings of local businesses since it's accounting for 16% of the Local Pack ranking.
In this post, we have covered a few smart tactics to improve your search engine optimization efforts with the help of third-party reviews.
By Increasing Number of Online Reviews
Google takes into consideration relevance, distance, and prominence for showing up local search results. Prominence denotes the popularity of a business. The more prominent a business is, the more positive reviews it gets. Prominence directly correlates to the number of reviews a business has. Google has already made it clear that the number of reviews and ratings may directly impact local search ranking.
There are several approaches to take to improve your overall review score for your business locations. Start requesting your past customers to drop a positive review if they had a good experience with your business. Their positive feedback will help you boost your rating. Don't forget to respond to all of your reviews irrespective of their sentiments.
By Improving Review Frequency
Review velocity is the term that refers to how frequently your business receives new reviews. It's said that review quantity, review velocity, and review diversity are three important ranking signals for Local Pack ranking. If you manage to get lengthy reviews quite frequently, your business website is filled with new and fresh content regularly.
It will help buyers to learn more about your business. A good percentage of customers tend to read customer reviews written on the website in the past two or three weeks. Most of them think that reviews older than two or three months are less relevant.
To increase the review frequency, request your new customers to write a review for their purchase if they missed it. Similarly, you can ask your existing buyers to write about their buying experience if they hadn't done it yet. If you can convince your existing and past buyers, you will keep a steady stream of up-to-date reviews.
Other innovative ways to remind your customers to write a review are: Sending email communications; Pasting a QR code (that opens up the review page) on every sales receipt; Sending a follow-up text and simply asking for a review.
By Increasing review volume
If there is a situation to compare two equally popular brands, people choose to go for one with more reviews. For instance, customers tend to choose a restaurant having 100 reviews over another with similar ratings but 48 reviews in its kitty. Customers find a brand with more reviews more credible than another with fewer reviews. Review volume instills trust and encourages new customers to engage.
Google prefers high-quality, authentic, and positive reviews from customers. It significantly improves the visibility of your business and increases brand trust. You have to ensure that none of your customers skip placing a review after a purchase.
Once the transaction gets done, get in touch with your customers via SMS or Email with a direct link to your Google review page. Ask them to provide their honest feedback regarding their buying experience.
By Responding to Every Review
Responding to third party-reviews irrespective of their sentiments is important in terms of SEO and brand trust. If you reply to negative feedbacks with equal enthusiasm, it reflects consumers you care about their feedback. It's daunting to reply to every feedback in case you're running a multi-location business. Even though you should try responding to as many queries as possible.
To appear more serious in taking up feedback, you should assign a dedicated person for giving a more in-depth response for important reviews quickly. If you have just started up responding to reviews, take negative reviews first. Once you're done with all your negative reviews, you can switch to positive reviews.
Conclusion:
Feedback whether positive or negative is important to your business. Positive feedback from customers sends a signal to Google that your business is trustworthy and customers can do business with you. Similarly, negative reviews allow you to improve your business quality further for a better user experience in the future.
Reviews always have an impact on your Local SEO efforts whether they are left directly on your GMB listing or any other third-party platform. If you follow the above-mentioned tactics, you can improve your SEO efforts using third-party review services. Tell us in the comment box if you liked this information.

Tarun Gupta, CEO of Brainpulse Technologies, is a prolific author and digital marketing specialist. His insightful writings span SEO, content marketing, social media strategy, and email campaigns, offering invaluable expertise to businesses worldwide. Tarun's contributions continue to shape the digital marketing landscape, guiding success in multiple niches.
---