Turn WhatsApp Conversations into
Business Results
Skyrocket customer engagement with our WhatsApp communication platform built on WhatApp Business API . Grow your business reach by sending your target customers personalised communications, offers, and promotions on their preferred messaging platform. Reach an enormous audience, build strong relationships with customers, and increase sales. It has never been so easy to engage customers with personalised communication.
Send reminders, alerts, and notifications
Deliver promotional offers, deals, and discounts
Re-engage prospects and get rid of cart abandonment
Handle repetitive customer inquiries with chatbots
The all-in-one
WhatsApp Communication

Platform

Empower your marketing, sales, and customer service with our WhatsApp Business Solution. Create conversational experiences that ensure measurable results.
Outreach
Campaigns
Promote your products, services, and offers to your target audience at scale using WhatsApp. Entice and engage them with irresistible deals to grow sales.
Customer
Support Helpdesk
Accelerate your customer support via a business API powered unified multi-agent dashboard. Create conversational experiences that bring measurable business results.
Custom
Notifications
Reignite the lost communication. Noticed an abandoned cart? Send custom notifications to customers reminding them to complete transactions.
Business API Platform Features That Best Fit Your Messaging Needs
WhatsApp Business API opens up an array of possibilities in terms of how businesses will be able to communicate within their business ecosystem. The possibilities with Whatsapp API for Business open up many folds as businesses can now integerate Whatsapp into their business and manage client communication more effectively.
Unlike text-based messaging, Whatsapp business API powered marketing solutions offer several striking features that elevate the level of messaging and customer engagement.
RICH MEDIA FORMATS
The platform allows you to reach out to your target customers using rich media formats. Let's imagine, you want to send a new year greeting or the images of your new product launched to your clients.
Send rich text messages to the clients
Text, Images, Videos, Audio, vCards supported
Open up more ways to connect
Provide a delightful and memorable experiences.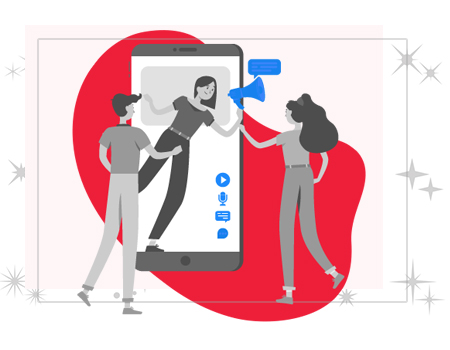 MESSAGE BROADCAST
Businesses have a need to constantly update their clients and vendors about their business updates. Showcase products, display your services, engage your audience and stay them updated about everything.
Create of broadcast lists from contact lists
Repeatedly send broadcast messages to audience.
No more hassles of having to select a contact each time
BUSINESS PROFILES
While reaching out to your customer as a brand it's important that you look authentic. Your marketing campaign will gain more traction if it's sent out using a verified business profile.
Establish a formal business presence on WhatsApp
Business profile includes your address, business description, email address, and website.
Give your brand brand an identity and gain loyalty
Connect with your potential customers with confidence
PRODUCT CATALOGUE
As WhatsApp allows rich media messaging, you can utilize it to promote your products among your contacts that could be your potential buyers later.
Showcase and share products and services with customers
Create a beautiful product collage or catalog
Display product images with relevant details
Promote products with enticing product images and effective description.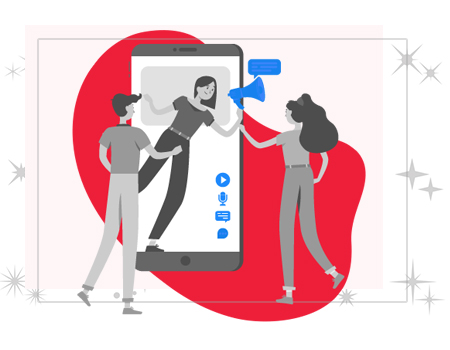 QUICK REPLIES
Don't leave your recipients waiting for your response for longer. WhatsApp for business lets you utilize its Quick replies feature for sending frequent messages to answer common questions.
Create and save messages you frequently send to your recipients
Stop typing redundant messages frequently
Enable users to reply to contacts with saved messages
Simply press the "/" on your keyboard to select a quick reply and send
AUTOMATIC GREETINGS
Welcome new users onboard with interactive greetings messages. WhatsApp for business allows you to create a greeting message that triggers automatically when users initiate communication with your company or after 14 days of inactivity.
Triggers automatically when users initiate communication
Send instant welcome message
Introduce your company to new potential customers
Build trust and earn loyality
Our Business API Based Solutions
WhatsApp Business API Based Communication Platform- Use Cases
Promoting your brand through WhatsApp communication platform helps you reach a massive audience base. Send message broadcasts and custom notifications using WhatsApp business API based communication platform to share news, promotional offers, Events, Product Launches with your existing and potential customers.
Disclaimer:
The discussion on this page with respect to WhatsApp for Business platform is for information purposes only. BrainPulse is not associated with WhatsApp Inc. in any manner and does not promote, encourages, or offers marketing services on WhatsApp or related messaging platform / software for sending unsolicited automated bulk messages.
Client's Frequently Asked Questions About WhatsApp Business API Based Communication Platform
Latest Blogs & Insights From WhatsApp Business API Based Communication Platform