Questions to Ask to an SEO Consultant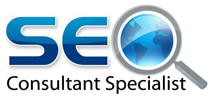 As soon you get your business online, the first thing strikes is should you contact an agency for optimizing the site for search engines or to hire an SEO consultant to serve the purpose. A website that appears on the first page of search results on Google, Bing or Yahoo, gets a competitive edge over the rest. Better ranking leads to visitor traffic that eventually converts into increased brand awareness and higher sales and profits. Putting your website on top 10 positions is a tough task that needs technical expertise and required skill set.
Random strategies and vague optimization tricks would be of no help unless the SEO consultant knows what actually search engine optimization is and what its complexities are.
Hiring an SEO Consultant? 8 Questions to Ask
If you're not technically efficient to improve your site's search engine ranking, getting help of an experienced and expert SEO consultant would indeed be a good idea. The consultant would be the right person with whom you can share your actual business requirements in order to gauge out an SEO plan. But, before getting into a contract, it's recommended to ask few pertinent questions to the consultant to make sure that he is the right resource for your project.
The post is the compilation of 8 very important questions you should ask to the consultant before assigning him the contract.
1. Ask him to share his existing client list:
Start with the list of the clients he or she served and is currently working with. Ask your SEO consultant to share a brief list of current and former clients and his or her contact information. Having the list of his clients would be helpful in two ways. One, it would establish the worth of the candidate, and will verify that the person did indeed work on specific SEO campaigns.
2. Ask him to share his strategy for campaign:
Since you're pumping efforts, time and investment in your campaign, you have every right to ask your consultant his strategy. As per Moz, the consultants who conceal what their strategies are up to should be avoided. SEO consultants should share with you the SEO strategies / methods they would use to improve your website's search engine ranking. They should also give you an estimate how long it could realistically take to achieve the agreed SEO campaign goals.
You may also ask him to simplify technical terms related to search engine optimization (viz. robots.txt, schema, canonicals, 404 error, etc.) used in the proposal submitted so that you could understand what they are and how they will be helping during the campaign.
3. Ask him if his methods follow search console's guidelines:
You must hire a consultant who strictly follows by Google's webmaster best practices (now Google Search Console), which prohibits manipulated tricks and spam methods to gain bogus back links and improve rankings. The problem with most consultants is that to gain quick results they trick search engines and flout webmaster guidelines.
This eventually leads to lower search results ranking, or in the worst case, a complete ban by Google from search results altogether. Google, Bing and Yahoo regular update webmaster best practices that SEO consultants should confirm they follow. Bing and Yahoo also post webmaster best practices that consultants should confirm they follow.
4. Check if he throws vague claims:
Ideally, no one can guarantee top 10 or first page ranking on Google, Bing and Yahoo. If someone claims to do so, it's totally baseless and exaggerated claim. It's impossible to guarantee a number-one ranking on any search engine, whatever the ethical method said to be used during the campaign.
Do note that search rankings are totally dependent on the algorithms made and controlled by the search engines. External forces can't influence these algorithms in any capacity whatsoever. Some consultants even claim good rapport with Google insiders that will get you priority search results rankings.
5.Ask him if he will share the website changes being made:
Throughout the campaign, the consultant would make necessary changes to your websites. These changes may be in terms of coding, layouts, call-to-actions and other website elements that influence the ranking. You should be asking the consultant exactly what adjustments he makes and on how many web pages of the website would be affected due to changes. Better would be if you ask the candidate to get your permission before making changes to your website.
6. Ask him how he will measure the campaign results:
Once the SEO campaign has been launched, the next thing to watch out for is how it's performing. Ask the consultant what are the methods and tools he would deploy to analyze exactly how much traffic is being sent to your website as well as its source.
Make sure the consultants have quality experience in measuring results via tools like Google Analytics. You should also observe the report they present to track improvement in your site's search engine rankings. Enquire your consultant they would utilize the data to continually improve your search engine rankings and website traffic.
7. Ask him how often would he communicate:
It's very important to discuss how both the parties will get in touch. The style of communication and its frequency vary from one consultant to the other. Therefore, you need to find a consultant who is easily approachable. Ask if he prefers to talk in person, via phone or Skype and easily available to you with campaign status updates.
8. Discuss fees and payment terms in detail:
The most vital term to discuss with your consultant is the payment. Although project based payments are quite often in the SEO consulting industry, some consultants like to get paid on an hourly basis and some on time bound contracts. Ask your consultant how much you'll be charged and the additional levies to be included in the payment made.
Client's Frequently Asked Questions About 8 Questions to Ask Before Hiring an SEO Consultant
Latest Blogs & Insights From 8 Questions to Ask Before Hiring an SEO Consultant