OTP SMS Services India: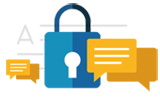 Brainpulse's OTP SMS services add extra layer of protection to your online payments, logins and other important transactions. We have made OTP based two-factor authentication even simpler. Now you can send One-Time Passwords out to your subscribers / users / customers for enhanced security across your app, mobile website or online services. Look no further. Get your mobile app/ website secured with our Bulk OTP SMS Delivery services backed by 24x7 technical support and guaranteed delivery. See your OTP SMSes delivered in 2-6 seconds.
What Is OTP (One Time Password)?
One Time Password, popularly known as OTP, is a password that's valid for only one login session or transaction, on a computer system or other digital device. OTP authentication is safer than static password-based authentication since an OTP is not vulnerable to replay attacks. Because an OTP lasts for a single session, intruders who manage to manipulate static passwords using brute force kind attacks to enter into your device and conduct a transaction will not be able to abuse it. OTP helps you authenticate users in following online transactions:
Bill payment confirmation
Account activation
User registration verification
Mobile number validation
And many more
Why OTP Two-Factor Authentication Services @ Brainpulse?
Being one of the top most Bulk SMS marketing solution providers, we know what all it takes to ensure quick and guaranteed message delivery. Our OTP services are designed in line with customer's needs and preferences and indeed capable to handle heavy data volumes, message latency and varied geographies. Below are the reasons why our OTP solutions are ahead of the competition:
Real-time number verification with user location
Innovative fast track routing system for speed and accuracy
End-to-end message encryption
Benefits you get with our OTP SMS Services go even further. With our OTP SMS service plans, you get best price match guarantee, 24/7 tech support and reliable delivery and accounting.
Salient Features of Our OTP SMS Services:
Brainpulse's SMS-based One-Time-Passwords (OTPs) and contextual authentication tools are globally accessible, time sensitive and fully secure. Following are the distinct features of our OTP two factor authentication:
Unique OTP Platform:
Our OTP platform generates unique OTP PIN that's valid for a distinct user and one login session.
API and Integration:
We use gateway SMS API for OTP SMS, backed by high level SLA and reporting. We offer free setup and integration.
Backend Number validation :
Our unique number validation weeds out invalid numbers as they are entered and makes sure that the OTP is sent rightly.
Fail-over Handling:
Time tested routing algorithm to re-route failed messages.
Analytics and Reporting:
One stop tracking of all Passwords delivered. Real time account balance display for all SMS message.
Want to know more about why our OTP SMS Services are different? Call 0120-6790400 and talk one of our executives about how our OTP Two-Factor Authentication services can help you in securing your customers with safe and encrypted transaction processes.
Latest Blogs & Insights From OTP Services