Hire Business Analyst Pilots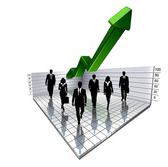 Minds are like parachutes floating in the sky and analyst pilots are those who keep an open mind, see from different perspectives and helps in the landing of the parachutes. In the world of Website Development Services, thinking about breaking trends or creativity or even just openness to new ideas is simply like spinning a web that links new paths and when the linkage is made, light dawns. They take care of the entire process of collecting and comparing information about the product, its operation and use. Our Web Development Business analyst pilots understand your requirements and deliver you the exact product with improved functionality and quality.
What Does A Web development Analyst Do?
Assist you by putting your ideas into practice
Bring information and ideas together in meaningful ways
First understands the requirements and then evaluates the design and development process for your business
Advise you the best system and solution for your business needs.
Give Vision to your Dreams
Guides you through all the steps from website design, development to website promotion
Technical Skills Of Our Business Analyst Pilots :
Knowledge of website development technologies in business like PHP, ASP.NET, Ajax, Flex, yahoo store, RoR and more
Familiarity with the functionality and scope of tools like Dream weaveCS4, FrontPage, Macromedia Flash CS4 Professional, Gif Animator, Adobe Photoshop CS4 Extended, Macromedia Director, Adobe premiere 8.0, sound Forge 5.5, Illustrator CS4 Extended.
Good knowledge of SQL and other enterprise databases
Proper knowledge of Java Script, Ajax, CSS, XML, DHTML, XHTML, HTML, W3C Compliant, Flash Action Script
Outstanding consultation skills, project management skills, facilitation skills, and communication skills
Why Business Analysts from Brainpulse?
BrainPulse India understands that besides knowledge and experience, another important thing that makes a web development services business analyst truly efficient is the ability to use the knowledge and experience in a way that ensures improved results.
Skill to easily design client's expectation and objectives.
The ability to make problems operational like divide and conquer, abstraction, problem solving patterns, etc
Ability to reason like identifying and controlling variables, suppositional reasoning, propositional reasoning, etc.
The professionals at BrainPulse encourage multiple meetings with the clients before actually starting to work on the Website Development Services projects so that the objectives and demands can be understood. The understanding helps them to come up with a seamless, productive strategy that improvises the quality of the overall product by deeply identifying all the problem areas.
Still have queries? Call us now on 0120-6790400 to get in touch with our Business Analysts Pilots. They will tell you about our exclusive plans made specially for the businesses like you.
Latest Blogs & Insights From Business Analyst Pilots