Galileo GDS Integration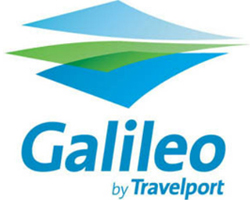 Brainpulse is a leading web development company offering travel portal development with core expertise in developing self-reservation system for the travel agencies of all size. We integrate Galileo GDS system for the IATA agents through web services. Our Galileo GDS integration team develops the best integrated system by adding maximum number of possible inventories required to book flights, hotels, cars and cruise through Galileo GDS system. Our Galileo GDS based flight booking and reservation engines offer low-risk implementation and support for flight search, booking and ticketing using all major GDS such as Amadeus and Saber, especially Galileo.
Amadeus Web Services is an API (Application Programming Interface) which is integrated to individual web applications and travel portals to enable them access Amadeus functionalities via SOAP/XML messages. Amadeus web services enable travel management companies / travel agencies and online travel booking systems to get connected with Amadeus travel inventory.
Our travel portals are a full-fledged web based online booking system which is developed by keeping in mind the growing business requirements of travel management companies, destination management companies, travel aggregators, B2B B2C travel agencies, tour operators and home based travel agents. We are the one stop shop for travel website development and travel booking software APIs.
Our advanced hotel booking engine is integrated with advanced XML and APIs. The software helps customers search for the premium and budget hotels lowest tariffs available across the global destinations. Once selection completes, the system takes customer through payment gateway for payment processing based on the accommodation chosen.
Galileo Travel Software:
Galileo GDS system, launched by TravelPort, is the most used and popular Global Distribution System for travel domain. For travel industry, Galileo GDS provides one stop travel service execution tools including computer reservation software, top of the line travel system and web services XMLs. B2B and B2C travel software developed around Galileo Distribution System are now multiplying business revenue of the travel agents in countries like India, United States, Mexico, Europe, South Africa and Malaysia.
How Galileo GDS (Global Distribution System) Works?
The Galileo GDS travel software interconnects travel agents with airline, hotel, car rental, rail and other service providers via a single platform. The software is linked to the database of these agencies and allows access to the agents to let them access information about seat, rates, availability and discounts. The Galileo travel software integrates all these entities at one place and allows its access from a single dashboard.
Where Galileo GDS Is Used:
Currently, Galileo GDS is used by travel industry across the world for connecting buyers and sellers through agency, online and corporate travel channels. The Galileo Global Distribution System is now widely used in:
Airlines Booking
Hotels Bookings
Tours and Travels Management
Car and Cab Bookings
Airport Transfers
Cruise Booking
Rail Ticketing
Galileo GDS Integration Services: Benefits
Galileo GDS enables access to the database of multiple travel entities through web services APIs and desktop connection. Best suited solution ever to fetch data from worldwide low cost air carriers, high speed rail providers and multi-source content via a single API.
Maximum buyer outreach
Increase in the revenue and efficiency
Increased productivity
Lowering operating cost
Maximized point of sale
Real Time access to inventory and contents
Galileo GDS Integration @ Brainpulse
Brainpulse is a 15+ years old web development company offering global, broad-based travel solutions . The company has served companies in every travel segment. Till now, we have served travel industry with critical transaction processing solutions and integrated travel applications globally. We offer several Galileo GDS based solutions including:
Flight Reservation System
Hotel Booking System
Car Reservation System
Bus Reservation System
Cruise Reservation System
Online Travel Agent Software
Brainpulse is a leading travel solution provider boasts of its expertise in providing consulting, development for all the aspects of B2B & B2C Galileo GDS / TravelPort GDS / Galileo API Integration and related solutions. Our development team has upper hand in developing cutting-edge Galileo reservation system for air booking, hotel booking, bus bookings, rail bookings and cruise bookings.
To know more about Galileo GDS integration and how our Galileo GDS based flight booking and reservation engines offer low-risk implementation and support for flight search, booking and ticketing using all major GDS, give us a call or drop us a mail.