Virtuozzo VPS Solutions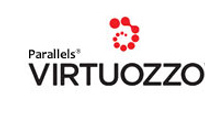 BrainPulse brings to its web hosting services clients the intelligent virtualization expertise via Virtuozzo Servers. It enables creation of a virtual environments (VE) or containers on a single physical server. Its technology outshines many other powerful competitors. It boasts about the best degree of reliability, performance and manageability. In addition, its incredible features of cost-effectiveness and supple infrastructure make it easy for us to deliver excellent cloud hosting services and Virtual Private servers. providing services to your customers in India.
The Competence of Virtuozzo
Excellent performance: It renders the most efficient virtualization technology and has the highest level of scalability and density required by any virtualization solution.
Efficient manageability: It enables the outstanding competence of managing over 1000s of customers at an amazing price.
Resource management: It may seamlessly manage many VPS and Cloud server packages running at different levels of CPU, disk I/O, memory, and storage space.
Quality integration: easily integrates third party systems with command line and API interfaces to enable full automation to deliver and bill for services.
Application templates: Easily deploy and configure applications into virtual servers. This allows extension of existing services.
In addition to above mentioned features, it also boasts about:
Dynamic library sharing
Cross CPU workload scheduling
excellent reliability and stability
Mass management and task automation
Multi-platform support
Highly cost-effective nature
A full range of management tools
For More Information
In order to seek more information on how are we working with Virtuozzo or Microsoft Hyper-V, VMware vSphere 4.0/4.1, then talk to us. Get in touch with one of our sales representative and post the request to speak with our web hosting technical support team.
Latest Blogs & Insights From Virtuozzo