Server Management Services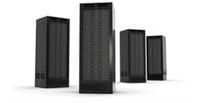 At BrainPulse, we take server managed services in a very serious manner. We believe that server security and management is the core of any technology where servers are involved. This is why we do offer our esteemed clients a range of management services to deliver operational excellence and compelling ROI Advantages in India.
Our Server Management Covers :
At BrainPulse, a competent team of server administrators work round the clock to ensure your servers running without interruption of any kind. Fixing errors is always our top priority. In the nutshell we offer a chain of dedicated server management services to global businesses.
Configuration Management
Operating System Updates
Control Panel Updates
Performance Tuning
Data Backup
And Much More
Performance Monitoring :
Our experts leverage and optimize the use of intelligent processes, automated tools and vast technical resources to monitor every aspect such as critical monitor thresholds, key performance and alert criteria. We follow industry recommended event management and trend reporting to assure best services to our clients.Our administrators have enough understanding about the high-loaded servers and systems. They leave no stone unturned to mitigate the risk of failure due to peak load.
Incident Management :
We also take care of a number of incidental issues such as restarts, remote disk rebuilds, and reallocation of OS. The process helps us to continue server operations reduce downtime in case a hardware or OS failure occurs. Our experts diagnose task to a dedicated team to track each incident and get a perfect resolution.
Excellence in Server Management:
In our state of the art datacenter we perform constant server monitoring. As soon we track an error or bug, we start working on it until it removes permanently. Being a top notch web hosting service provider our management umbrella accommodates a number of proven activities to ensure best possible remedies for server related issues. These activities include :
System Operations and Change Management
Security, Compliance and Configuration Management
Server utilization and Optimization
Server consolidation and virtualization
Disaster Recovery
Why You Should Consider Us For Server Management ?
Our management experts are well-known about the server concerns of our esteemed clients. Thus they offer sustainable and highly robust sever monitoring services under a fully secure IT environment that takes place in the strict accordance with the regulatory standards, such as HIPAA or PCI DSS.
12+ years of industry experts
State of the art web hosting infrastructure
60+ server administrators at work on 24x7x365 basis
Datacenter available in USA and India
Over 500+ satisfied customers base
Still have queries? Call us now on 0120-6790400 to get in touch with our Dedicated Server experts. They will tell you about our exclusive dedicated Server Management Plans made specially for the businesses like you.