Apache Solr Development Services
Apaches Solr is an Enterprise Level search platform based on the Lucene Java search library. This search platform by Lucene is highly scalable and meant to provide high end search features including faceted search, full text search and highlighting search hits among others. Apache Solr helps to build high level search options for the websites that deal with high volume of data. Lucene-Solr provides amazingly fast search function to match exactly the search query.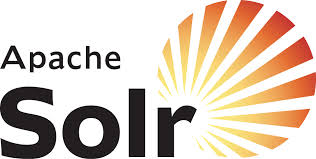 Why Apache Solr Development?
Whether its an e-commerce portal with thousands of products within embedded product lists or a website heavily filled with lengthy content pages, It's tedious to search across particular product(s) or content page(s). This is where open source Apache Solr comes in the action. Integrating Solr with a content management system makes document searching quick and effective.
If your website contains big chunk of documents and files, you must have a well-defined content management architecture to allow quick search functionality. Solr's full text feature thoroughly analyzes each document from very scratch to end to deliver the most relevant results as per the search term triggered.
It's how Lucene defines Solr on its official website:
"Solr is highly reliable, scalable and fault tolerant, providing distributed indexing, replication and load-balanced querying, automated failover and recovery, centralized configuration and more. Solr powers the search and navigation features of many of the world's largest internet sites."
Apache Solr development: Key Features
Apache Solr is feature rich and powerful search technology that facilitates distributed searching and multi-indexing to reduce overall search time. It can be integrated easily with e-commerce platforms Open Cart, X-Cart, Magento and CMS platforms Drupal 7 and WordPress. Here are some striking features of this enterprise level search platform:
HTML administration interface
User signal capturing
Query language supports structured as well as textual search
Highlighted Code Snippets
Dynamic clustering of items or search results into categories
Full-Text Search
Server statistics exposed over JMX for monitoring
Result Sorting & Configuration
Auto-Complete Suggestions
AND MUCH MORE
Apache Solr Development @ BrainPulse
BrainPulse, with a team of Apache Solr experts, is ready to power up your enterprise search wih flexible features of Solr. Our Solr integration and customizations services are specifically designed for e-commerce websites, content based websites and internal enterprise level content management systems. We also develop new websites with solar integrated content architecture. With our turn-key solutions we ensure enhanced search performance, highly relevant search results and optimized search performance. Our Apache Solr Development covers:
Architectural design consulting for Solr
Custom facets & CMS integration
Solr installation, configuration and integration
Architecture for disaster recovery and replication
In-depth reporting and analysis of search information and usage
Performance tuning, load balancing and load testing services for Solr
New Solr Plugin Development
Our Apache Solr development and consulting team is proficient in Solr & related technologies. They thoroughly analyze your business requirements about enterprise search and suggest a solution that suits best to your business. Our website development team has experts from Java and Python technologies who have requisite technical knowledge and experience in developing custom solutions integrated with Solr.
Still have queries? Call us now on 0120-6790400 to get in touch with our Apache Solr team. They will tell you about our exclusive Apache Solr development plans made specially for the businesses like you.
Latest Blogs & Insights From Apache Solr Development