YouTube Video Ranking Services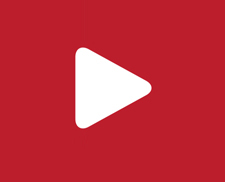 Our YouTube Video ranking services are designed to give your product and service videos an edge over your competitors. We know the science behind YouTube videos that outrank the competition, stay afloat on #1 and receive the maximum traction on YouTube. Ranking YouTube Videos on Google and on YouTube itself is a science (algorithm), art (creating videos) and strategy (distributing to the right audience). We at Brainpulse knows it all, from head to toe. If you're struggling to rank your YouTube videos, you're at right place. It's been 16 years (even more) we have been helping brands as YouTube Video ranking specialists.
Why YouTube Video Ranking Matters?
Following are the stats about YouTube that will surely awestruck you. If the latest stats are to be believed, YouTube has 2 billion monthly active users, with 73% of US adults using YouTube. In 2018, YouTube was the most downloaded iOS app. YouTube is the place where one billion hours of YouTube content are viewed per day and 500 hours of content is uploaded every minute.
Think the number of eyeballs falling on your videos if you rank atop by crushing the competition. Imagining millions of video views, likes and comments for your next YouTube Video is indeed splashing. But it isn't as easy as it appears. Your competitors are doing it already. And the worst part- YouTube video ranking algorithm is constantly changing, say evolving.
Generate Traffic
As your videos start ranking, you will see a stream of targeted user traffic on your videos. As the videos go popular, more they will receive the footfalls on a daily basis.
Generate Leads
More traffic on your videos will eventually generate more leads for your business. Ranking on top will always be a signal that you're an authority in your domain.
Drive Sales
Increased traffic brings potential leads who can be interested in your products / services. If you convert them into the buyers, your sales figures will go high.
Get App Installs
If your app review videos go viral and rank higher, you can see upsurge in the number of app downloads on respective app store. Video ranking directly impacts your app download numbers.
Boost Engagement
High ranking videos sends a signal that brand is an authority. This entices more visitors to visit your brand channel. It improves engagement exponentially.
Enhance Brand Reach
Videos that rank on top usually go viral faster than ordinary videos on the YouTube. More engagement ensures enhanced brand reach on YouTube.
How YouTube Video Ranking Algorithm Works?
Decoding algorithms are hard and understanding them is even harder. Ranking algorithm of YouTube isn't an exception either. Behind its algorithm, YouTube's basic idea is to offer viewers good video watching experience without the clutter and crap.
Following are the YouTube ranking signals that the video giant takes into the consideration for video ranking in YouTube Search:
1. Video Minutes Watched
As the name implies, 'video minutes watched' is an important YouTube metric that tells YouTube the minutes a video has been watched for. This means, more the video appears in the search, more the watch time it gets. . Give the people what they want.
2. Channel Minutes Watched
In addition to the video minutes watched, YouTube also considers how many minutes were watched on your channel in a given time frame. The duration could be the last 28 days, last quarter, and last year.
3. View Duration
View duration tells about the duration a viewer stays on the video. How long user watches a video or spends time on watching one is a crucial metric. A 1 hour video with 15 minute watch time is better than 30 seconds spent on 1 minute video.
4. Session Duration
This is the most critical metric to measure. Only the YouTube algorithm knows what this is and how to dive deeper into it. It's quite tedious to find session duration and its impact on the video ranking.
Brainpulse, the YouTube Ranking Specialists
Ranking YouTube videos isn't an easy feat. But experts like us can help you to make it possible. By combining tested video, execution methods, SEO strategy and expertise in the domain we will put your video right at the top of YouTube's search results. We did it in the past for our prestigious clients. We run a comprehensive YouTube Video Ranking Audit to check the following:
If the video is optimized for targeted keywords
If the video has custom video transcriptions
If thumbnails are unique and effective
If embedding enabled
If videos ask for comments
In-depth YouTube Ranking Insights:
Our YouTube SEO analysis brings forth, step-by-step SEO recommendations that influence on-page / off SEO of your YouTube video. We prepare a checklist of video ranking signals that covers various factors like the technical channel setup, channel authority and the way the video is engaging the audience.
Real time Video Content Analysis:
Sometimes even a great video fails to get traction due to irrelevant tagging or keywords in videos. This is where our keyword / tag suggestion tool helps. The tool lists tags and keyword suggestions based on official search data provided by premium search platforms YouTube, Google, Bing and Google Ads.
Thumbnail Recommendations:
Thumbnails are crucial elements of any YouTube video. A pretty, and eye catching thumbnail pattern significantly improves your video views when the video appears in YouTube Suggestions.
Detailed Analytics and Reporting:
Along with optimizing your videos for maximum spark and engagement, we keep you in the loop with regular reports on video traffic and viewership. We provide you weekly, bi-monthly or monthly progress report to assure you of the direction your campaign is heading towards.
Why Brainpulse for Ranking YouTube Videos?
Our YouTube Ranking Services will lend you a helping hand if you want more views, likes, comments and subscribers for your brand videos. It substantially outshines the competition, increase website traffic, and generate leads.
Improved Video CTR
Regardless of the great videos you have, it won't derive expected results unless clicked. Our ranking experts will make sure that your video elements are in place and fully optimized for maximum click through rate.
More Discoverability
Our team makes sure that your videos are pushed further with supplemental content to improve searchability. We take advantage of various tools to make your videos appear in the searches for relevant keywords and tags.
More Conversions
Besides improving discoverability and increasing engagement on videos, we consistently work to turn viewers into customers. To boost conversion, we make sure all videos include a relevant call to action and video cards.
Still have queries? Call us now on 0120-6790400 to get in touch with our YouTube experts and ask them about how your videos ranking on YouTube can improve.