StumbleUpon Marketing Services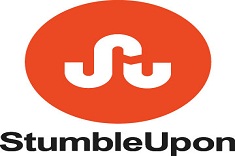 If massive visitor traffic is all what you need, we are here with our StumbleUpon bookmarking services. BrainPulse houses a highly experienced team of social media marketing experts who have designed a varied range of goal-specific StumbleUpon submission services to help your business gain better visibility online.
Why StumbleUpon Marketing Services From BrainPulse ?
At Brainpulse, we offer our clients StumbleUpon marketing services as per clients' business requirement. Here we take ultimate care of the submission and ensure submission only in relevant group of products and services. Find out salient features of our stumbleupon bookmarking :
Full-fledged manual bookmarking by skilled and efficient submission experts
Quality one way and permanent links
Concise and complete submission report
Choice of unique titles and tags option
Spamming free and relevant site submission
Customized submission packages to be chosen from
Affordable and competitive pricing
No content duplication issues
Our StumbleUpon Marketing Services Deliverables :
Improved online visibility and branding of business
Permanent incoming links from quality websites
Relevant customer outreach
Once you subscribe our bookmarking plans, you get even more amazing and countable benefits. Our marketing help your Web Pages to get indexed quickly and enable you to have unique Anchor Text and tags for every submission.
Still have queries? Call us now on 0120-6790400 to get in touch with our Social Media Marketing Experts. They will tell you about our exclusive StumbleUpon Marketing services plans made specially for the businesses like you.
Latest Blogs & Insights From StumbleUpon