Enterprise SEO Services
Targeting highly competitive keywords can sometime seem to a impossible task, for example
the thought of targeting something like internet pharmacy, real estate etc. may make you go weak
on your knees. But that only because you think like that, BrainPulse has the finest breed
of SEO experts who have the knowledge and the will to deliver Top results for your website.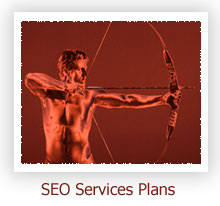 Website Eligibility Criteria For Intense SEO Services ?
Highly Competitive keywords (Results will be more than 1 million).
spectrum of targeted keywords is more than 50.
Site having more than 150 pages.
Intense SEO Service Plan
keywords Competiton analysis and website assessment
Website architure overhaul to ensure it is search engine friendly
Ensure spiderability of search engine bots.
Site optimization of Meta Tags and website content
Manual Submission in search engines and Online directories
Link popularity building via link exchange
Article marketing
press release distribution
Social media marketing
Monthly reporting on progress on major search engine rankings
Price Range: 18000$ Onwards
Please Note: The cost of our SEO plan is inclusive of everything that is required
to produce eventual results, and their will never come a stage where we will bother you with, "We need xxx Dollars
to implement this part of the SEO campaign.." as it is already included in our cost.
Terms of Contract: Intense SEO Service Plan
Time frame for Intense SEO Service can vary from a minimum of 9 months
- 18 months
Intense SEO service plan is covered by our SEO Guarantee
This plan is good to target upto 30 keywords.
Incase you feel that this plan is not appropriate for your website please
check the Business SEO service Plan
Latest Blogs & Insights From Enterprise SEO Services