Pay Per Click / PPC Management Services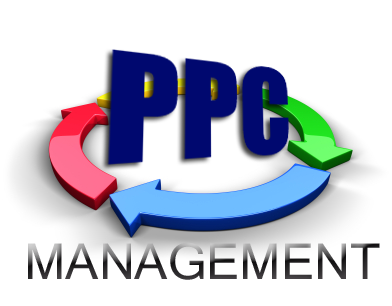 At BrainPulse India, we follow a PPC Management (Pay per Click Advertising) methodology specially planned to help clients achieve their Search Engine Marketing goals. Our Pay Per Click Management Services are customized for major AD publishers : Google Adwords / Yahoo Search / and MSN Adcenter. Being a noted PPC Company India, we understand the functioning of various PPC platforms and their impact on campaigns. Our PPC Advertising experts ensure that you get best returns on your PPC investment.
PPC Management Services Plans
Silver Plan

$

399

per month

500

10 Days

$1000

USD 399.00

USD 350.00
Gold Plan

$

599

per month

1000

20 Days

$2000

USD 599.00

USD 500.00
Your tooltip text!

Platinum Plan

$

899

per month

2500

20 Days

$5000

USD 899.00

USD 699.00
If you are really not sure which plan suits your business, please feel free to Contact Us. We can help you find the best solution as per your specific business needs.
** Landing Page Development and Designing will be charge extra.
Proven PPC Management Advertising Process

We are a highly analytical and result-focused PPC Company in India that helps to design, implement, run and evaluate exclusive Pay per click management campaigns. While the PPC Services Process remains the same with set guidelines, the campaigns are customized accordingly to address the unique requirements of the projects' varying objectives. The methodology saves us from getting involved in anything less important and keep us on track all the time.
Popular PPC Publisher's Network
Our publisher's network comprises some of the biggest names of the industry, primarily, Yahoo Search Marketing, MSN AdCenter, Google AdWords and more. We welcome startups and budding entrepreneurs to sign up for a free account and have their ads designed and placed on any of our advertising tools to promote their business online. Having their own set of qualities, these PPC campaign Management tools are best in delivering quality traffic to the websites.
Synopsis of Our PPC Services
At BrainPulse, we cover the entire spectrum of PPC management services India; necessarily covering sponsored and content page advertising as offered by Google, Yahoo, and MSN. Mentioned below are the activities that are carried out on regular basis by our Campaign management Experts. These collectively help in delivering return on investments (ROI) and meet your business objectives.
Proper campaign building and implementation by certified account managers.
Regular optimization and required campaign expansion for thorough growth
Highly sophisticated bidding strategies customized by search engine
Proper testing and optimization of Ad Copy
Flawless landing page testing and implementation for greater conversions
Are you clueless about how and from where to start your PPC campaigns? Call our PPC management team at 0120-6790400 or drop us a mail. Our experts will tell you all the details and plans specially made for the businesses like you.
Latest Articles Update From Internet Marketing